Kelley Ann Hyta, 41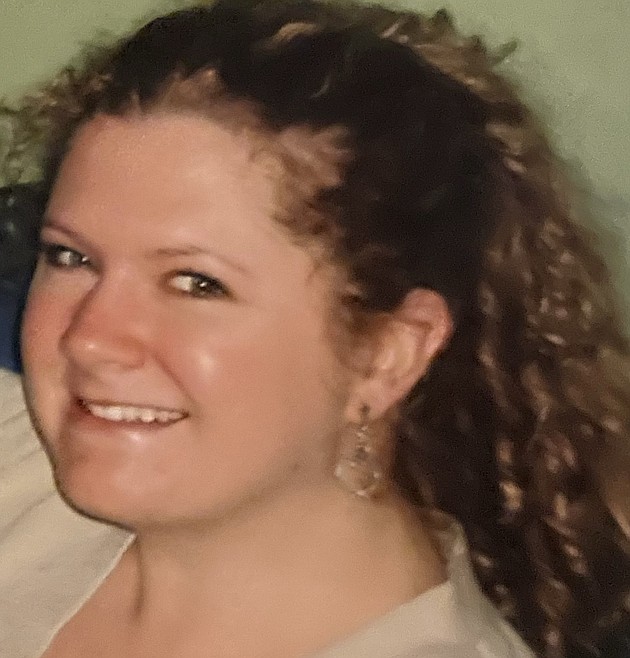 |
January 12, 2022 1:00 AM
Kelley Ann Hyta passed away peacefully in Portland, Ore., on Dec. 14, 2021, with her parents, Chris and Mindy, and husband, Nick, by her side. Although our grief is immeasurable, we are assured that as she passed, she was greeted first, by her many previous animals friends at the Rainbow Bridge, then moving into the Loving Arms of our Lord, Jesus Christ.
Kelley was born on Dec. 19, 1979, in Silverton, Idaho, to Chris and Mindy Hyta. She grew up with her mother and stepfather in Moscow, Idaho, where she attended elementary, middle and high school. While there she developed life- long friendships that have continued into adulthood. She spent her weekends, holidays and summer vacations in Coeur d'Alene with her dad, Chris Hyta.
As a little girl, she was welcomed by the Coeur d'Alene Viking football community, as they took her under their wing as she watched her dad coach. She played with the cheerleaders and became a football fan, while being the adored daughter of Coach Hyta. Their summers were spent boating and camping on all area lakes, with Coeur d'Alene and Priest Lake being Kelley's favorite. While she loved being on the lake, her favorite thing to do while they were together was to have long talks and read on the beach next to her dad. During the last four months, Chris and Kelley talked on the phone almost daily, sharing memories, playing "What's your three favorite .." and talking about life. They had a wonderful visit in October, where once again, the focus was just being together. During a recent conversation with her dad, she told him that of all the things they shared together, their talks were the most important to her.
After high school, Kelley attended one year at the University of Idaho, before moving to Coeur d'Alene, where she lived on the lake with her step-grandparents, Dick and Jeannie Edinger. She worked at Arrow Point for the summer, with her long-time best friend, Chris Fountain, and made many Coeur d'Alene friends along the way. Being at and on the lake in Coeur d'Alene was Kelley's favorite activity. After that summer, Kelley moved to Liberty Lake with her dad and Heidi, then to Spokane, where she started her hospitality career. Within a few years, her adventurous self and two friends decided to leave the Northwest and move to Costa Mesa, Calif., where she continued in hospitality. After a short time away, Kelley and friends decided to come back to the Northwest and she settled in Portland, Ore., where she made her home and met her husband, Nick Mosely. She continued working in the hospitality industry and made a family of friends. In 2017, Kelley fulfilled her long-time goal of receiving her Bachelor of Arts and Letter degree from Portland State University.
Kelley is survived by her husband, Nick Mosely of Portland; father and stepmom, Chris and Heidi Hyta of Spokane; mother and stepfather Mindy and Al Espinosa of Moscow; parents in-law, Mike Mosely of Roseburg, Ore., and Sheila and Ron Bly of Winston, Ore.; step-grandparents, Dick and Jeannie Edinger of Coeur d'Alene, step-brother and wife, Michael and Amanda Espinosa of Vancouver, Wash., and three special nephews, Gannon, Quinn and Elliott. Kelley also leaves behind her two dogs, Desmond and Benjamin, numerous aunts, uncles, cousins and friends, whom she loved dearly.

There will be a local private ceremony with close family and friends in February.
Recent Headlines
---