Bob Shelly, 79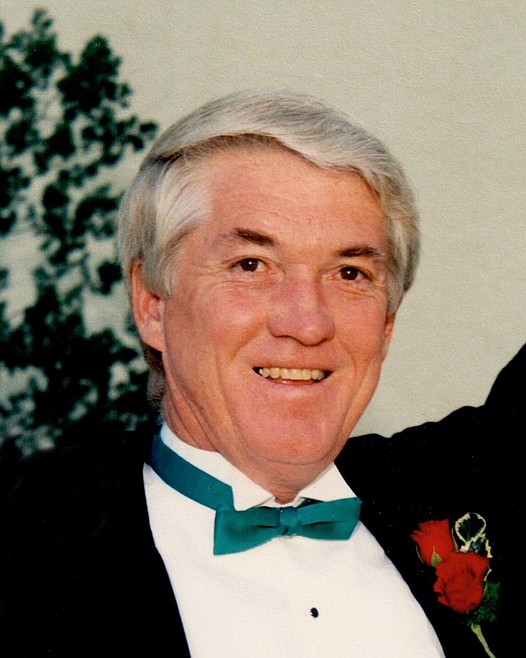 |
January 12, 2022 1:00 AM
Bob Shelly
(Jan. 9, 1942 – Dec. 22, 2021)
Proud conservative, U.S. Navy veteran, softball coach, salesman, athlete
Survived by his wife Diane, eldest son Bobby, daughter Lori (Castellano), son Trent, brothers: Tommy, Billy and Jimmy, sister Jill, daughter-in-law Kelly, son-in-law Perry and dozens of nephews, nieces and cousins. Bob had seven grandchildren and two great-grandchildren.
Robert Thomas (Bob) Shelly was born in Hammond, Ind., and relocated with his family to California at a young age. He served his nation honorably in the United States Navy before going on to be a very successful salesman and Regional manager for The Fuller Brush Company. He went on to establish and run the family residential construction company Shelly & Sons Construction and later RTS Construction, which specialized in commercial and industrial construction.
Bob was also a very competitive athlete during his youth and was a star on his high school (Rim of the World HS-near Lake Arrowhead) baseball and football teams. His greatest ambition was to try out and make the Los Angeles Dodgers Rookie Team but could not compete due to a serious hand injury. This led to his decision to join the U.S. Navy.
His love of competition continued during his service in the U.S. Navy where he worked with the swim diving teams, and he was an amazing pitcher in league and tournament slow pitch softball into his late 50s playing alongside his son Bobby and often his daughter Lori.
Bob had a tremendous influence on the youth sports communities of the San Fernando Valley where he coached girls' softball and Little League baseball at SIBL for many years. He was instrumental in establishing the girls' softball program and creating the field complex. His impact on these young athletes endures to this day! He truly loved coaching and his players truly loved playing for him!
Bob was a lover of animals and proud owner of dozens of sheep, chickens and other livestock on his small ranch in Sun Valley.
Bob was a proud, often outspoken conservative who loved Rush Limbaugh and President Donald Trump. Never shy about these political beliefs, he would rarely be seen without his Trump hat and/or some other conservative statement apparel. It was truly amazing how he could generate positive responses from people and often ended up in a friendly conversation with complete strangers!
Bob also traveled quite a bit, he and Diane travelled all over the world and he especially enjoyed destination vacations with the whole family.
By 2020 cultural, political, and financial trends in California had taken their toll on the Shelly family. Bob, his wife Diane, his son Bobby and his wife Kelly moved to Coeur d'Alene, Idaho. Since then, many other family members have either moved or are considering moving to the beautiful North Idaho area to enjoy the conservative freedoms and people residing there.
Bob will be sincerely missed by his family, friends and pretty much everyone he came into contact with!
R.I.P
Funeral service will be Friday, Jan. 14, 2022, at 1 p.m. at Yates Funeral Home, Coeur d'Alene Chapel at 744 N. Fourth Street. Visitation is one hour prior to the service at the funeral home. Interment will follow at Riverview Cemetery. Arrangements are provided by Yates Funeral Home. Online registry and condolences may be found at yatesfuneralhomes.com.
A celebration of life memorial event for Bob Shelly will be held in southern California around the beginning of March. Please contact his son Bobby for more details at dhracer360@gmail.com or (818)720-3230.
Recent Headlines
---