Patsy "Pat" Ann Johnson, 80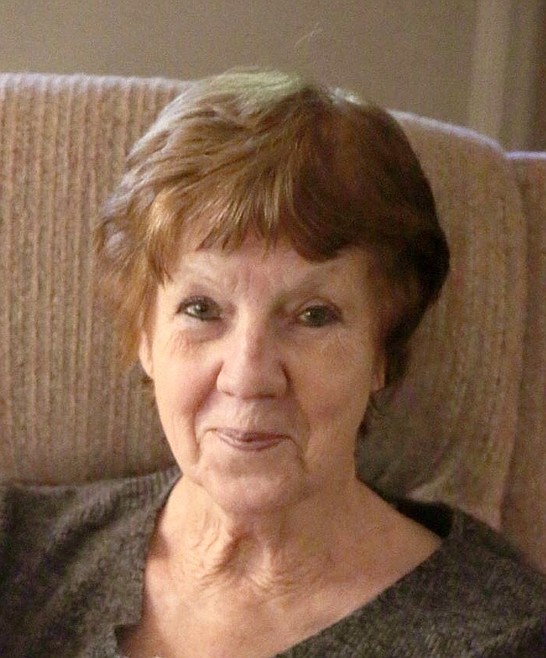 |
January 11, 2022 1:00 AM
Our beloved Patsy "Pat" Ann Johnson passed away surrounded by loved ones on Jan. 6, 2022, after a brief stay at The Schneidmiller House in Coeur d'Alene, Idaho. She was 80 years old.
Pat was born to Carl Atkins and Alta Ford on April 4, 1941, in Salinas, Calif., where she attended Santa Rita and Fremont Elementary, El Sausal Junior High and then Salinas High School. She met John C. Johnson Sr. at church when she was 16 years of age and they soon married on Jan. 24, 1958, at John's family ranch. Shortly thereafter, they welcomed their first child Vickie Johnson, followed by Rickey Lee Johnson, Cindy Johnson and John Johnson Jr. They spent 24 years together in Salinas with many family adventures camping, boating and visiting lakes throughout California. Pat spent most of her years caring for her family, children and cherished pets including her vivacious companion cockatiel "Dusty" and dogs "Fluffy," "May May" and later, "Missy." She gave four years of service at McCormick Shillings in nutrition services and left her position to again focus on her quickly growing family and loving care of her children and then grandchildren.
After John retired, they relocated to Rathdrum, Idaho, April 4, 1994, on Pat's 52nd birthday where they enjoyed many acres of land, long walks and beautiful ranch home that was the gathering point of family and friends.
Pat was a proud Christian woman that always put her family first and the creation of fond memories of warmth and togetherness that often centered around her infamous biscuits and gravy. She cherished all children, animals, gardening and her signature color, purple. She was easy to smile, laugh and comfort anyone in need.
Pat is survived by her husband, John C. Johnson Sr. (Cal); daughters, Vickie Fuqua, Cindy Fuqua; sons, Rickey Lee Johnson (Rick), John Johnson Jr.; sister, Connie Smith; brothers, Dan Atkins (Chunky), Ronnie Donnell; 11 grandchildren, Trina McFarland, Coby Fuqua, Amanda Scott, Courtney Theisen, Amy Redman, Tiffany Solano, Michael Fuqua, Krista Fuqua, Marissa Fuqua, Sarah Nicole Johnson, Ryan Johnson and 17 great-grandchildren. She is preceded in death by her sister, Wilma Leavitt; brother, Joe Atkins; mother, Alta Ford; father, Carl Atkins.
A viewing for immediate and extended family will be held from 9:30 to 10:55 a.m., Thursday, Jan. 13, 2022, followed by a funeral service at 11 a.m., at Yates Funeral Homes Hayden Chapel at 373 E. Hayden Ave, Hayden, Idaho, with a reception to follow a burial service at Couer d'Alene Memorial Gardens at 7315 N. Government Way, Coeur d'Alene, Idaho.
A celebration of life gathering will also take place this summer in Coeur d'Alene, Idaho, for anyone that wishes to celebrate the life of Pat Johnson.
To send flowers to the family or plant a tree in memory of Pat Johnson please visit the Yates Funeral Homes Tribute Store at yatesfuneralhomes.com or contribute to the Lewy Body Dementia Association at lbda.org/donate/.
Recent Headlines
---