Local snow and national disasters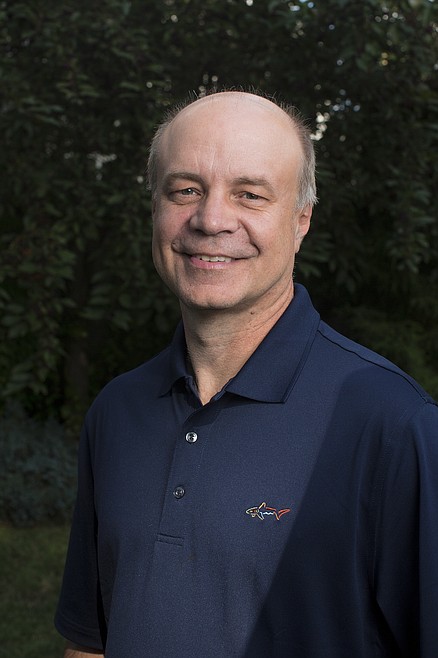 |
January 10, 2022 1:07 AM
Over 50 inches of snow has fallen at Cliff's station in northwestern Coeur d'Alene this season.
There's a chance of rain and snow showers early this week, but more snow showers are expected later this month and into February. However, there will be occasions when rain will mix in with snow in the lower elevations.
Last Thursday, those gusty southwest winds moved in and melted a chunk of the snow in the lower elevations. We don't think the second half of the winter season will be as snowy as the first half, but we're still holding on to our prediction of 83.4 inches, which is above the seasonal normal of 69.8 inches.
In the mountains, snow has been piling up.
At Silver Mountain, around 150 inches of snow has fallen since the season began. Approximately 230 inches of snow has fallen at Lookout Pass this season. Both resorts are reporting nearly 6 feet on the ground at the summit.
Schweitzer has received close to 180 inches of snow for the 2021-22 season. Over 75 inches of snow is reported on the summit. It's quite possible that most mountain locations will be near to above 300 inches when the season comes to a close.
WEATHER DISASTERS
Last year was another one with numerous billion-dollar weather and climate disasters. According to the National Centers for Environmental Information, there were 18 weather and climate disasters that resulted in at least $1 billion in damage in the U.S. as of early October. When data from the rest of 2021 is factored in, we'll probably end up with 21 or 22 disasters.
Since 1980, there have officially been 308 weather and climate disasters leading to costs of at least $1 billion. Many of them have occurred since 2000. The total cost of these events is over $2 trillion.
This is also the seventh year in a row with 10 or more billion-dollar weather and climate disasters in the U.S. Through Oct. 8, there was one major drought event, two big floods, nine severe storm events, four tropical cyclones, one wildfire and one major winter storm that resulted in $1 billion in damage in the U.S.
Last November, a series of major storms brought heavy flooding to the Pacific Northwest, especially the coastal areas, and southern British Columbia that resulted in about $2.5 billion in damage. All-time record rains fell in Seattle due to the "atmospheric river" of moisture into the region.
December was a wild month for severe weather in the central U.S. as a tornado outbreak, combined with a major winter storm, resulted in at least $5 billion in damage from Dec. 9-11. Some estimate damage closer to $18 billion. Extensive damage from the twisters was seen across Kentucky.
A historic derecho, a strong, widespread and long-lived wind storm, spawned 111 tornadoes and caused over 600,000 power outages in the central U.S. It's unknown if damage from this system will exceed $1 billion.
There were also the large grass fires in Colorado that burned nearly 1,000 structures. It's possible that event could have caused close to $1 billion in damage.
The big heatwave in late June of 2021 was also listed for having damage over $1 billion. Western wildfires in late summer and fall were also included in the list.
In North Idaho, all-time record highs were reported at Spokane International Airport with a torrid 109 degrees on June 29. The Coeur d'Alene Airport also hit 109 degrees, while Cliff reported 107 degrees on the 29th.
The heatwave also resulted in the highest temperature ever recorded in Canada, with a reading of 121.3 degrees in British Columbia.
Phoenix had high temperatures of at least 115 degrees for six consecutive days. Many desert locations reported highs in the 120s in late June. The massive heatwave was considered the "most extreme" for North America in recorded history.
Many will remember Hurricane Ida caused widespread destruction along the Gulf Coast, especially in Louisiana. The system made landfall on Aug. 29, the 16th anniversary of Hurricane Katrina, as a Category 4 hurricane with sustained winds of 150 mph. As the storm moved inland, a tornado outbreak was reported and caused massive flooding in the Northeast. Total damage was over $65 billion.
Despite the destruction of Hurricane Ida, another weather disaster was even more costly. From Feb. 13-17, 2021, a massive winter storm moved across the U.S., Mexico and parts of Canada. One of the states that was hit hardest was Texas. The freezing temperatures resulted in the 2021 Texas power crisis that left 4.5 million people without power. Total damage from that disaster was a whopping $196 billion.
• • •
Contact Randy Mann at randy@longrangeweather.com
Recent Headlines
---