Luxury in downtown CDA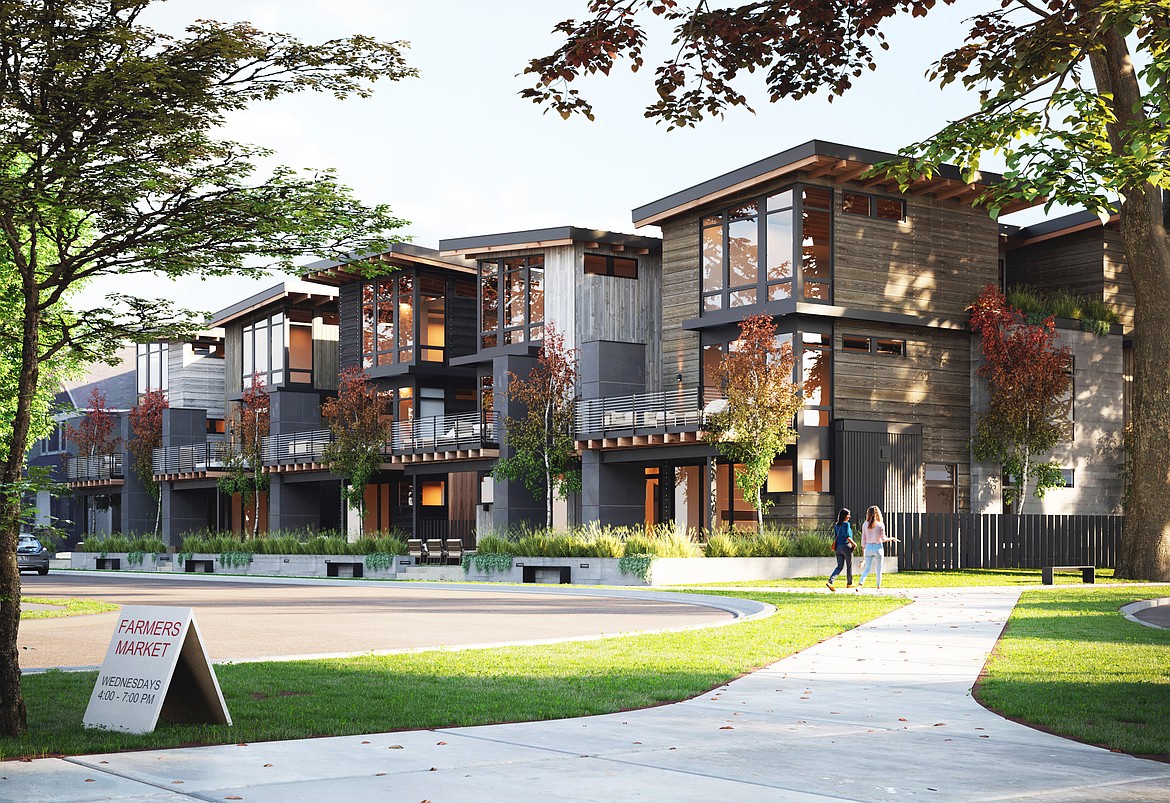 Illustration by Notion Workshop, Post Falls. The Nest on Lakeside in Coeur d'Alene is a project by Measom Holdings LLC.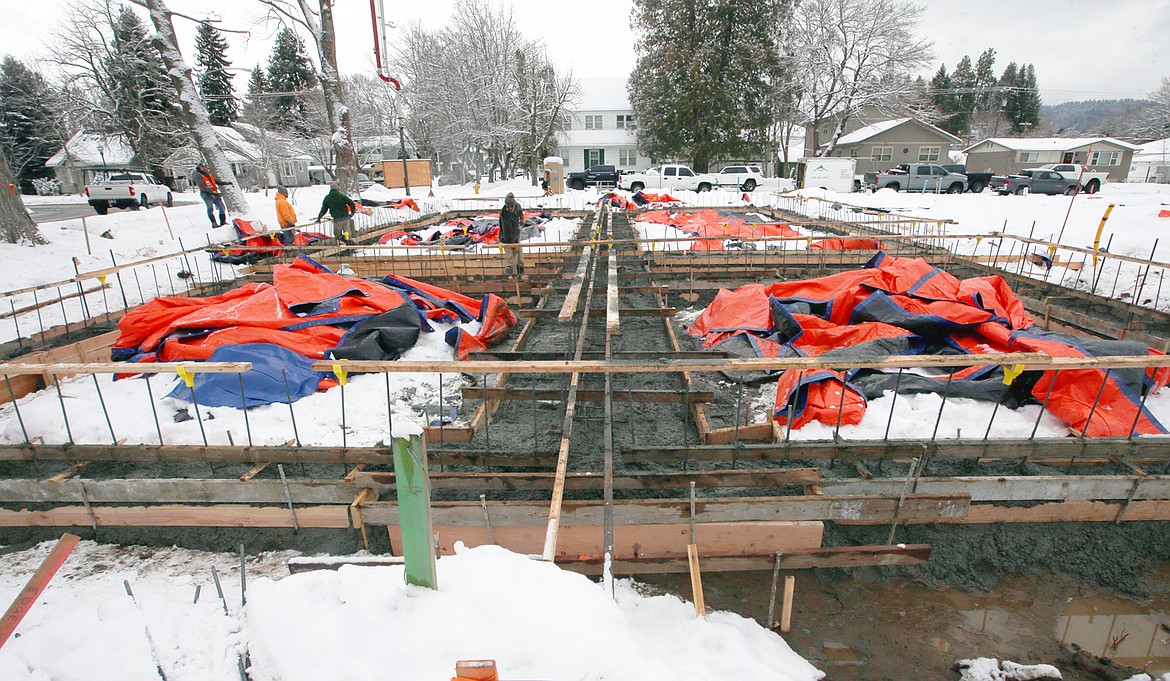 Work continues Wednesday on The Nest on Lakeside, a luxury home project at Eighth and Lakeside by Measom Holdings LLC.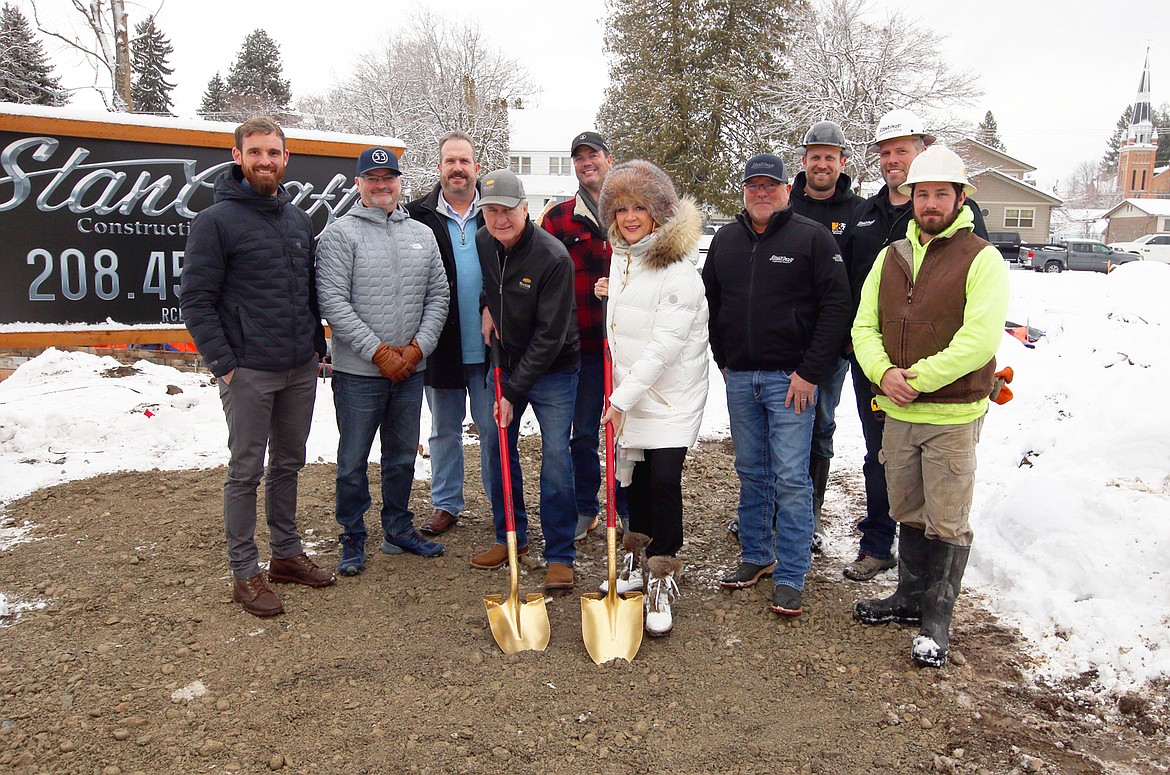 The team behind The Nest on Lakeside gathered for a groundbreaking on Wednesday. Front row from left, John Neary, project manager/designer; Rob Bloem, StanCraft Construction Group owner; Allan Measom and Carol Measom, owners, Measom Holdings; John Horvath, StanCraft senior project manager; Ben Ford, StanCraft foreman. Back row from left: Chad Dodson and Anthony Zanetti, D'Zign Group Architecture partners; abd Cory Johnson and Darren Moore, StanCraft superintendents.
Previous
Next
|
January 7, 2022 1:00 AM
COEUR d'ALENE — A development in downtown Coeur d'Alene will feature five, three-story, single-family homes.
"We have come to love Coeur d'Alene and have been talking about investing more in the area for some time now," said Allan Measom, owner, Measom Holdings LLC. "We wanted to create unique homes that offer high style, luxury living in downtown."
Measom Holdings LLC acquired the property at Eighth and Lakeside last spring. Local firm D'Zign Group Architecture was hired to design The Nest on Lakeside.
StanCraft Construction Group is the contractor.
The first home is expected to be completed in August, with another finished each month until all are built by year's end.
The homes are being offered for $2.95 million.
Each home will have 3,500 square feet of indoor and outdoor living space, a gourmet appliance package, floating vanities, wall hung toilets, floating stairs and elevators. They will also include flex spaces and a third-story outdoor entertaining area.
"While we may be setting a high mark for downtown, we're also setting a new standard for luxury there," said Carol Measom, owner.
The site is the former home of the historic J.C. White House, which was moved to the base of Tubbs Hill at McEuen Park in 2019 and is being renovated to become the home of the Museum of North Idaho.
Mel Poet of Poet Interiors, based in Houston, was hired to help Carol Measom design the home interiors.
Carol Measom said she spent several years researching real estate and new builds. She said she found that modern homes sell quickly because they're in short supply and most new homes look alike.
"They always have the same cabinets, the same finishes and nothing sets them apart," she said in a press release. "I wanted to make sure our Nest homes are unique and worthy of the price tag."
Info: Thenestonlakeside.com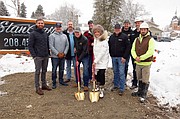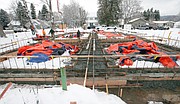 Recent Headlines
---