HUCKLEBERRIES: No Huddies?! The day the Earth stood still
by
D.F. "DAVE" OLIVERIA
|
January 7, 2022 1:00 AM
On Jan. 3, 1997, the unthinkable happened.
For the first time in 90 years, Hudson's Hamburgers didn't open.
City building inspectors had ordered an indefinite closure after the snow-laden roof of the adjacent old Wilma Theater collapsed on Dec. 31, 1996. The disused structure shared a wall with Hudson's.
The cave-in also forced Mountain Song Cards to shut and eliminated parking for a block on Second Street, to the chagrin of affected business owners.
City officials had no choice but to close Hudson's. Four walls and part of the foyer were all that remained of the Wilma, an anticlimactic end for a playhouse that had served the Lake City for more than 47 years.
Originally built in 1936 by Eugene Huff, the theater was purchased in 1940 by Edna Wilma Simons, a light-opera star of the 1920s who renamed it after herself.
The first movie shown at the Wilma, according to a Coeur d'Alene Press article, was "A Midnight Summer's Dream," starring Spencer Tracy and Katherine Hepburn. In 1984, the movie house closed with the film, "Victor/Victoria," starring Julie Andrews and Robert Preston.
From 1958 until about 1980, the Wilma and the Coeur d'Alene Drive-In were the only theaters in town.
Hudson's Hamburgers was closed for only eight days, thanks to the sensitivity of its owner, Coeur d'Alene Mines. The mining company proposed a plan that would protect adjoining businesses during demolition. And return worried carnivores to their accustomed stools sooner than later.
Alternative Dip
Not all polar bears plunge off Sanders Beach on New Year's Day. LaDonna McCaw Beaumont of Coeur d'Alene prefers the freezing romp off City Beach. She has good reasons for opting for the alternative venue. "I did the Sanders version a few times," she told Huckleberries, "But always bumped into people coming out or going in. But much worse was walking blocks back to my car, wet and cold." Then, her brother and his family started dipping into Lake Coeur d'Alene from City Beach to welcome the new year. And the rest is her-story. Her Tuesday Morning Rotary Club dove in from City Beach a time or two, as a fundraiser. Afterward, LaDonna continued the exercise with whatever family or friends she could muster. Daughter Emma, 24, and son, Jack, 22, are the other regulars. Six participated this year. Then, it was back to LaDonna's house for soup. And if you don't plunge? LaDonna says, "No soup for you."
Huckleberries
• Poet's Corner: Put a smile on your face/and then lift high your glass,/for another year's gone/but we're still above grass — The Bard of Sherman Avenue ("A New Year's Toast").
• And the Answer Is — Auntie's Bookstore in downtown Spokane. The question, first posed by Rebecca Priano: Where can I find a collection of poems by The Bard of Sherman Avenue (Tom Wobker)? Auntie's has 17 copies of The Bard's book. None is available locally.
• Unhappy Welcome: Then, there's the Seattle couple who planned to move here but changed their minds after items — camera, raincoat and silver butter spreaders — were stolen from their parked truck. "I had always heard that Coeur d'Alene was a friendly city and wanted to live here," said the husband. "But now we're going back to the coast." Did I mention this occurred 75 years ago, on Jan. 4? Still, it's a good idea to keep your vehicles locked.
• Obstetrics, Anyone: In a Facebook comment, Dr. Thomas Frank Gumprecht recalls waiting in the car outside the old Lake City General Hospital (where the Iron Horse parking lot is located now) while his parents, Drs. Don and Jane Gumprecht, visited the "Old Bees." As a 4- or 5-year-old, the younger Gumprecht said, "I thought they were checking on Old Ladies. I didn't understand the Old Bees were really 'OBs' — ladies ready to deliver babies."
• Let There Be Lights: Katrina Wright Swaim of Coeur d'Alene wants a new tradition — keeping Christmas lights up until Feb. 1. Says she, "January is so cold and dark … and I'm always cheered by the sight of colorful lights pushing back the night!" Huckleberries approves of this message.
• Christmas Snafu: D.J. Nall had second thoughts about sending out Christmas cards. It had been a while. She wasn't sure she was up to the task. And the local post office agreed. All the cards came home to roost. Seems the USPS still insists on adding stamps to envelopes. Bah!
Parting Shot
One more sign that the world is coming to an end, according to Daniella Cross of Coeur d'Alene — $60 per pound for "sweet, succulent King Crab." For 30 years, Daniella treated her extended family to a New Year's feast of Dungeness crab. She would buy 20 pounds for $20 per pound and a giant prime rib. But the tradition was interrupted during COVID fallout on New Year's 2020 when many of her clan couldn't make it. The feast this year was waylaid by cost — $60 per pound for King Crab. "We ain't that rich," Daniella tells Huckleberries. But all was not lost. She bought 10 big "Dungeness Bugs" (aka crawfish) for $3.99 per pound and will feature cioppino at the 2022 feast Sunday.
• • •
If you have a possible item for Huckleberries, contact D.F. "Dave" Oliveria at dfo@cdapress.com.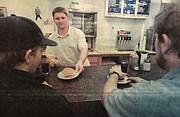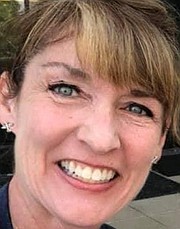 Recent Headlines
---