Larry Sherman, 71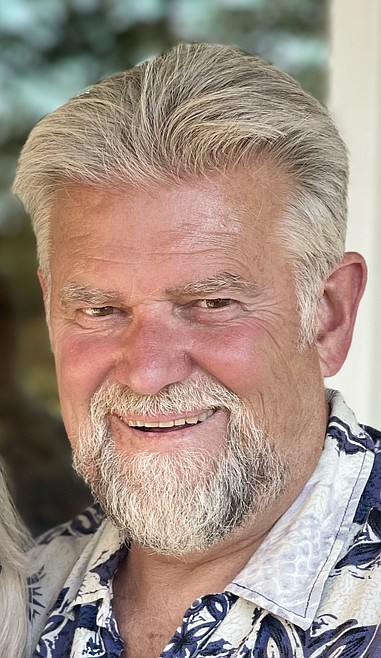 |
January 5, 2022 1:00 AM
Larry Sherman, 71, of Rathdrum, Idaho, passed due to complications from COVID Pneumonia on Monday, Dec. 27, 2021, in Coeur d'Alene, Idaho. Larry was born Feb. 12, 1950, in Omaha, Neb. to Jane and Lawrence Sherman.
Larry grew up in Omaha and San Jose, Calif. He was married to Alice Holtorf on June 19, 1971, in Campbell, Calif. He was a veteran who served in the Army during the Vietnam War from Aug. 26, 1970 — Feb. 26, 1972.
Larry was a self-employed, hardworking and successful General Contractor for 35 years in Kootenai County Idaho. He moved from California to Emida, Idaho, in 1977, then Hayden in 1985 and finally to Rathdrum in 2014.
Larry was passionate about classic cars and hot rods. He loved music and always liked to show off his special moves. He was a member of the North Idaho Classic Car Club. He attended church at New Life Community Church and Heart of the City.
Larry is survived by his wife, Alice, of 50 years; his daughters and sons-in-law, Alysia and Chris Groves and Amanda and Mike Foth. He has three grandchildren, Zane (21), Savana (13) and Chloe (10).
Larry was a man of faith who loved his family. He was a hard-ass who took no gruff and stood strongly protecting those he loved. Larry was a creative problem solver who rose to the occasion and didn't shy away from a challenge. Whether it was building a hot rod or a custom home, he gave it his all. He would give you the shirt off his back but not without a sarcastic joke and the perfected eye roll. Larry left a legacy and will be deeply missed.
A Celebration of Life will be held at 2 p.m. on Thursday, Jan. 6, 2022, at Yates Funeral Home — Hayden Chapel, 373 E. Hayden Ave., Hayden, Idaho, with a reception to follow. Andy Crateau will officiate. All are welcome to attend and celebrate Larry's life.
Yates Funeral Home is entrusted with final arrangements. Please visit Larry's online memorial and sign his guestbook at yatesfuneralhomes.com.
Recent Headlines
---