Craig Martin Anderson, 67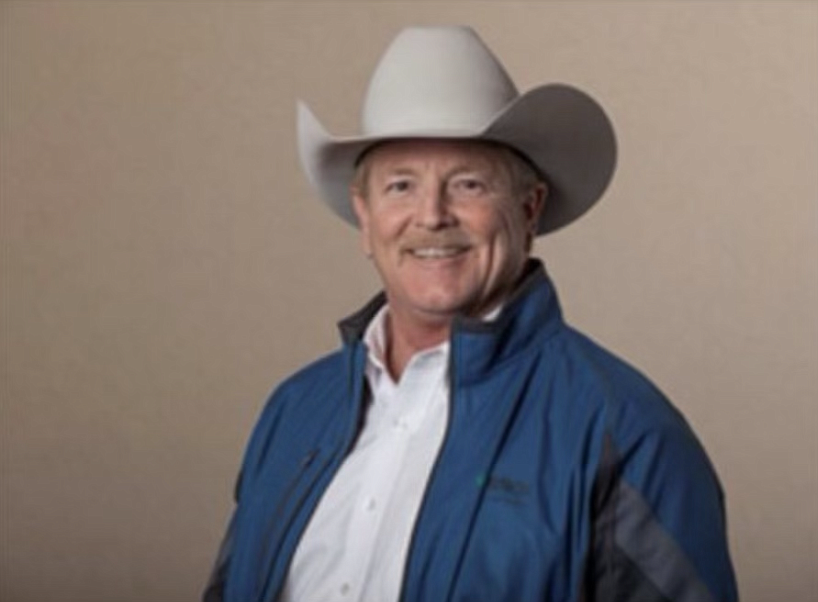 |
January 5, 2022 1:00 AM
Craig Martin Anderson
Oct. 12, 1954 — Dec. 30, 2021
Beloved father and husband Craig Anderson (67) passed away at his ranch in the loving arms of his wife on Dec. 30, 2021, after a two-year battle with stomach cancer. He had a deep faith in God and the value of modern science. Both enabled him to live two years after his original diagnosis.
Born in 1954 and raised in Pendleton, Ore., Craig grew up living a simple life in a 'Leave It to Beaver' type neighborhood. His father was a veterinarian. Their family owned a 40-acre cattle ranch and feedlot, which is where Craig learned to ride horses and raise cattle. He has an older brother, Rod, and a younger sister, Lori. Their family was a close one and Craig's siblings were very important to him.
At Pendleton High School, he was a three-sport athlete competing on the football, wrestling and baseball teams. He also played the saxophone and was vice president of his senior class when he graduated in 1973.
Craig studied at Washington State University where he was a Social Chairman/ Vice President of Kappa Sigma Fraternity. He graduated with a Bachelor of Science in Animal Science in 1978. During his time at WSU, he was invited to compete on the football team and played during spring training camp. He was then invited to join the team for the fall season but instead decided to work to put himself through the remainder of his education. He enjoyed early employment as he learned many different skills; operation of farm machinery, wheat and pea storage, logging, processing sawmill lumber, restaurant service, bucking and storing hay and building a railroad across the United States.
After graduating from WSU, Craig was hired as a Herd Supervisor for Deseret Industries overseeing 1,500 head of cow/calves, managing every facet of the operation in Plymouth, Wash.
In 1979, he moved to Denver, Colo., and married Kathy Ryan. He was hired by Franklin Laboratory Company and became the youngest Regional Sales Manager in charge of salespeople servicing California and Nevada. In 1984, he moved to Boise, Idaho, where his son, KC, was born. After two years, his wife, Kathy, developed a terminal illness and passed away.
In 1984, he was hired at Merck Animal Health Pharmaceuticals where he spent the remainder of his 37-year career. He was a successful Executive Sales Representative, Feedlot Specialist and Regional Manager for the West Coast. He earned awards for highest achievement among his peers 10 times ranging from Executive Sales Representative of the Year (Top Gun), to Regional Manager of the year.
In 1989, Craig married Robyn (Brown) Smith, who had a young son, Luke, and daughter, Shelby, who forever became his children alongside his own son, KC. Now newly married and a family of five, they moved to Coeur d'Alene, Idaho, where they owned a home and ranch, raising APHA and AQHA horses. Craig also always kept his own cow-calf operation throughout the Northwest.
More than anything, Craig was committed to his family where his leadership led them to achieve their highest potential. The family traveled together extensively within the United States and overseas to numerous continents using every mode of transportation. He and Robyn had the time of their lives while they crossed off everything they had added to their 'no regrets' bucket list.
Craig was preceded in death by his first wife, Kathy Ryan (Hermiston, Ore.); father Dr. Lee Anderson and mother Natalie Anderson (Pendleton, Ore.). He is survived by wife Robyn Anderson (Coeur d'Alene); sons KC (Deidi) Anderson (Denver, Colo.) and Luke (Lavenda) Smith (Portland, Ore.); daughter Shelby (Scott) Randklev (Coeur d'Alene); grandchildren Ella, Elsie, Cannon, Crew, Lewellyn, Everly, and a baby boy due in April; brother Rod (Jill Milton) Anderson (Pendleton, Ore.), and sister Lori (Del) Johnson (Redmond, Ore.); nieces Kelsey (Roger) Nonella (Redmond, Ore.); Ty (Trevor) Newman (Redmond, Ore.); and grandnieces Riley and Regan Nonella.
There will be a celebration of Life at Lake City Church in Coeur d'Alene, Idaho, Jan. 7, 2022, at 11 a.m. Service will be streamed via Facebook Live through English Funeral Chapels Facebook page (facebook.com/EnglishFuneralChapelsandCrematory/) and the broadcast will begin approximately 5 minutes prior to the service. Please visit Craig's online memorial and sign his guest book at englishfuneralchapel.com.
Recent Headlines
---