North Idaho Neighborly
by
BILL BULEY
Staff Writer
|
February 6, 2022 1:09 AM
COEUR d'ALENE — In a time when many are divided over politics, vaccines and faith, Project Neighborly comes along.
Good timing.
CDA 2030, The Idaho Community Foundation and other community partners are launching an effort "to foster civility and neighborliness in local communities throughout North Idaho."
Jennifer Kronberg, ICF spokeswoman, said they hope to work with the community to inspire answers to "How can we be better North Idaho neighbors? How can we spark ideas to help start conversations among people who otherwise might not have interacted?"
A public meeting, "Great Ideas Workshop and Brainstorm," is set for 4 to 6 p.m. Feb. 16 at the Coeur d'Alene Regional Chamber.
Lindsey Beacham, CDA 2030 project coordinator, said Project Neighborly originally attracted CDA 2030's interest because it aligns with an action in their Implementation Plan.
"Develop and implement a grant program for local neighborhoods to promote local activities, amenities, and identity," the plan reads.
From feedback during their outreach in gauging community interest for the project, Beacham said it was viewed as an opportunity for positive inspiration.
"We hope it will prompt discussions and creative projects among the community that are a catalyst to build more civility," she wrote in an email. "Project Neighborly is not viewed as the single solution, but an opportunity to start bringing people together."
Coeur d'Alene's elected officials, including Mayor Jim Hammond, have expressed concern about community divide and said they'd like to see more unity to tackle key issues like affordable housing.
Some argue that the different viewpoints on what's best for the city of 50,000 are due to the arrival of so many newcomers to the area that has in part driven up housing prices.
Project Neighborly aims to find common ground where folks can get to know each other.
It has worked.
Project Neighborly-Idaho was inspired by a similar program developed by the Whatcom Community Foundation in Bellingham, Wash.
Kronberg said a pilot project in the Treasure Valley in Ada and Canyon counties last year was a hit. More than 50 grant applications were received. The foundation funded several projects that included:
•Borah High School — $3,000 for "Kindness Blooms," an initiative by Borah students to make flowerpots and deliver them to neighbors in surrounding apartments, mobile homes and neighborhoods.
•Story Story Night — $4,500 to produce Story Story Porch Night with local photographer Michelle Bliss and JUMP. The event will be an evening of stories from individuals and families who were photographed on their porches throughout the Treasure Valley during the past year.
•Treasure Valley Community Garden Co-Op — $2,000 to help establish small gardens in Latinx and communities of color in the Treasure Valley.
"These projects will bring people together in new ways that are both meaningful and fun," said Lisa Bearg, ICF's philanthropic advisor and leader of the Project Neighborly-Idaho program.
Kronberg said they refer to them as "hyper local" projects.
"Community members who have a great idea to try and make connections with people around them, those are the projects we're looking to fund," she said.
Because that pilot went well, the foundation decided to expand the program into North Idaho.
According to a press release, Project Neighborly will ignite efforts by awarding grants up to $5,000 "to support inspiring, actionable, relevant projects and activities that develop a sense of community and promote neighborliness" in Benewah, Bonner, Boundary, Kootenai and Shoshone counties.
Deadline to apply is April 8.
Project Neighborly's community partners in North Idaho are CDA 2030, Civic Engagement Alliance, Coeur d'Alene Regional Chamber and United Way of North Idaho. Grants will be announced by May 9.
All are welcome at the Coeur d'Alene meeting.
"You'll receive feedback and helpful hints, and maybe even meet someone with a similar idea with whom you can team up," a release said.
Kronberg said they're not looking for long-term projects, but those that can have "immediate impact" and build bridges between people.
They promote encounters not like those at churches or in yards, but in a way to get people out of their comfort zones — to stretch themselves.
"Get people smiling, get people talking to each other," she said.
Info: neighborly@idahocf.org
To RSVP: bit.ly/3L6ZiNg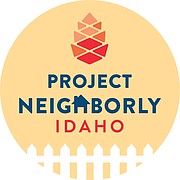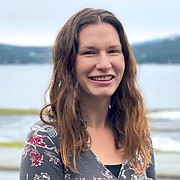 Recent Headlines
---