THE CHEAP SEATS with STEVE CAMERON: The debate on free agency, and its anger on M's social media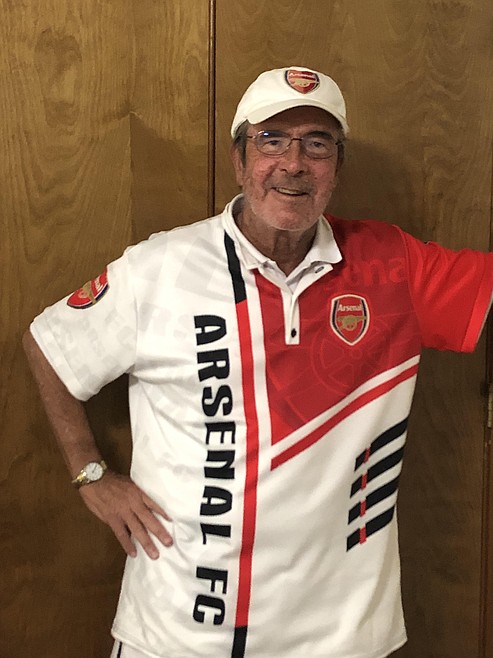 |
December 8, 2022 1:15 AM
Baseball junkies are nuts.
In the nicest possible way, but still …
Nuts.
No other fans argue just for the hell of it, getting involved in deep, sometimes statistically driven battles, in person or on some form of social media.
I'm not saying Seahawks supporters wouldn't get into a mild discussion concerning the team's future quarterback, but compared to baseball addicts …
They're tame.
Like housecats lying in the sun.
Meanwhile, Mariners fans have been going at it, hammer and tongs, especially this week during the MLB winter meetings.
The sessions end today, but the noise isn't going to stop.
These folks are serious.
Now that they've had a taste of the playoffs, they want to see the gap with Houston closed dramatically in 2023, and every one of them has an exact plan on how to get that done.
Mariners VP Jerry Dipoto might as well be accused of dozing at the pool in San Diego, rather than making deals with other general managers.
Not to mention that he should be spending the club's cash on some big-name free agents.
AT THE moment, the loudest debate concerns Pittsburgh center fielder Bryan Reynolds, who would fit nicely in left at T-Mobile Park alongside Julio Rodriguez.
What's more, the switch-hitting Reynolds, who has three years of team control remaining, has publicly asked to be traded (which is pretty rare in baseball).
OK, to back up a bit, Dipoto and Mariners GM Justin Hollander claim they're not done adding to the roster, and that they're looking for a bat or two.
Specifically, they want a right-handed hitting left fielder who can moonlight as a DH.
Why right-handed, you ask? Well, because the three in-house left-field candidates — Jarred Kelenic, Taylor Trammell and minor league basher Cade Marlowe — are all left-handed hitters.
(Obviously, a switch-hitter like the All-Star Reynolds would fit that job description quite nicely.)
You know Kelenic, of course, and a lot of the arguing among Mariner faithful involves the young outfielder who was considered the Next Big Thing — but who hasn't hit anywhere close to .200 through several stints in Seattle.
Dipoto always manages to mention Marlowe, by the way, and just so you know, he's 25, and in three seasons rising through the minors (301 games), Cade has hit .285 with 52 homers, 239 RBI and an OPS of .880.
The Mariners love his bat.
But nothing approaches the divided opinions concerning Kelenic, the hard-wired kid who is still just 23.
Jarred's name pops up relentlessly now, both concerning his place in the lineup, and in debates about what sort of package might entice Pittsburgh to trade Reynolds.
You hear about starter Chris Flexen (the Pirates are pitching-poor), right-handed prospect Emerson Hancock, current lights-out reliever Matt Brash – gasp! — along with Trammell and, of course … Kelenic.
Pittsburgh would want several of these guys, and maybe more, to part with Reynolds — who is coveted by teams other than the Mariners, just to make things more difficult.
Part of the argument seems to stem from a feeling that Seattle still intends to start next season with Kelenic in left, perhaps platooning with this mysterious new outfielder (Jurickson Profar, Wil Myers, yada, yada) that Dipoto hopes to find through trade or free agency.
In other words, their target does NOT sound like a star.
IS THAT the path to the World Series?
Or a step along the path?
Hard-core fans take both sides of this position, and loudly.
There is still a substantial portion of the fan base that believes the Mariners — who are likely to have a payroll around $150 million this year, with several young stars (Cal Raleigh, Logan Gilbert, George Kirby) needing healthy paydays soon — can't win the ultimate prize because they're too cheap. Here's a tweet that sums things up nicely …
@MarinerMuse
Just cannot believe the Mariners won 90 games in consecutive years and the GM (owner) is still taking a knife to a gun fight with free agency.
Just overpay someone to feel something.
Besides the squabble over paying for free agents, there is a fierce debate raging on the matter of putting Kelenic back out in left on opening day – rather than finding an alternative with a track record.
Say, someone like Bryan Reynolds.
You can understand why there's disagreement here.
Kelenic still has tremendous natural talent, and Dipoto is convinced that Jarred found the keys to succeeding in The Show last September.
"When you look under the hood, you feel good about where things are going," Dipoto said.
Believe it or not, the Mariners have their defenders on Twitter and elsewhere.
One fan tweeted that he intended to just watch and wait, and that he wasn't worried, because …
"Jerry Dipoto is not an idiot."
So there.
Watch this space.
Email: scameron@cdapress.com
Steve Cameron's "Cheap Seats" columns appear in The Press four times each week, normally Tuesday through Friday.
Steve suggests you take his opinions in the spirit of a Jimmy Buffett song: "Breathe In, Breathe Out, Move On."
Recent Headlines
---