Life was good for interesting friend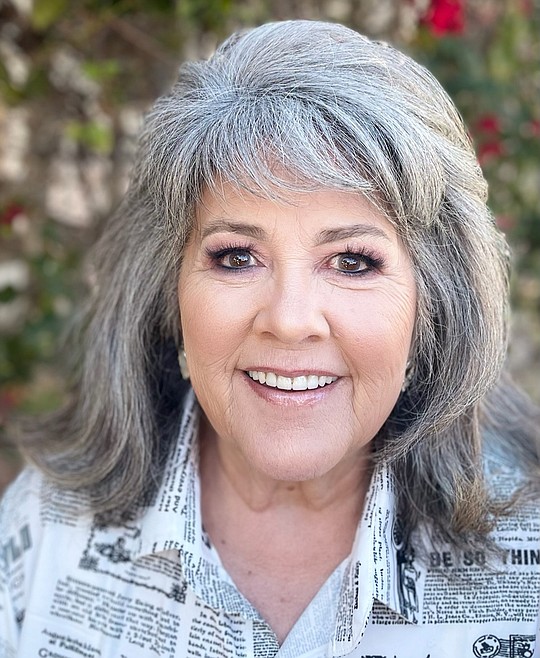 |
December 7, 2022 1:00 AM
The popular Most Interesting Man in the World advertising campaign for Dos Equis beer ran from 2006 to 2018. It has since endured via social media memes.
I've always felt blessed to know so many really interesting people throughout my life. On Nov. 19, with the loss of a friend from my youth, I realized that the most interesting man in the world wasn't the actor in that advertising campaign at all. That title rightfully belongs to Jay Troy. On the surface, Jay was a friend, brother, husband and father. He was also an educator, teaching science and coaching wrestling and cheerleading. He was a pilot and an acrobat.
Jay's obituary ran in the Coeur d'Alene Press via Yates Funeral Chapel and it was inspired reading.
"Jay traveled with his parents, Nella and Jimmie Troy, who were in show business in circuses, fairs, sports shows, night clubs and TV until he was 6. He started first grade in the Coeur d'Alene School System, attending Bryan Elementary School, Coeur d'Alene Junior and Senior High School, graduating in 1970. Jay wrestled throughout his high school years, reaching State Champion in 1970, winning every match save one, which he tied.
"Jay started working in show business at age 8, doing a trampoline act, first with his sister, Kim, and then as a solo act. They performed all over the U.S. and Canada. Eventually, Jay added a Sponge Plunge act, where he swan dived 55 feet into a 9-foot diameter blow-up bag. During college, he traveled with the Gatini Circus during summer vacations, working in Quebec, Nova Scotia, New Brunswick and the Gaspe Peninsula."
Jay and his wife, Cat, survived the 2013 tornado in Moore, Oklahoma but their home wasn't so fortunate. Not long after he retired from teaching and came home to Coeur d'Alene. What a blessing these past several years were, to reconnect with Jay and get to know his sweet wife.
Our CHS Class of 1970 have for years gathered regularly and during the pandemic shared weekly "coffee dates" via Zoom. Jay was a regular attendee, even while undergoing treatment for cancer. Post-pandemic Jay and Cat attended our monthly meet-ups and weekly coffee gatherings.

Friends always described Jay as a kind, upbeat and positive guy, from his school days to his last days on earth. His mantra is a reminder for all ... life is good.
Jay Troy, the most interesting man in the world, is missed by many.
•••
Postscript: One kind word can warm three winter months.
•••
Happy Birthday today to Cheryl Fitting, Patricia Marrs, Nathan Smalley, Dean Opsal, Catherine Cronin, Rhonda Newton and Randy Duncan. Tomorrow Tammy Schneider, Kelly Ferguson and Becky McIntire Bufeuillet will celebrate. On Friday Cecilia Fehling, Brandon Quigley, Cheri Banta, Melissa Williams and Cindy Jarnagin blow out the candles. Dick Wandrocke, Shannon Clark, Richard Carlson, Burt Bachelder, Matthew Lemieux, Gavin Broadwater and Donna Cushman put on their party hats Saturday. Come Sunday Christina Petit, Kathy Hughes, Duncan Menzies, Stephanie Hunter, Michael Matt, Katrina Mayer, Kym Hamby, Leigh Sales and Aleta English blow out the candles. On the 12th day of the 12th month Margot Mitchell, Alexis Davis, Sialas Tripp, Mary Sanderson, Amy Alderman, John Austin, Mary Finley, Teresa Capone, Mark Orlowski, Konrad Hochhalter, Monte Miller, Richard Stevenette, Colleen Williams, Dave Sayers, Lynn Knapp and Jessica White take another trip around the sun. Special birthday wishes to Jim Freeman, Austin Lee, Kim Buer and Denise Higgs on Tuesday.
•••
Kerri Rankin Thoreson is a member of the National Society of Newspaper Columnists and the former publisher of the Post Falls Tribune. Main Street appears every Wednesday in The Press and Kerri can be contacted on Facebook or via email mainstreet@cdapress.com. Follow her on Twitter @kerrithoreson.
Recent Headlines
---