THE CHEAP SEATS with STEVE CAMERON: Why the Wong move wasn't the wrong move for Mariners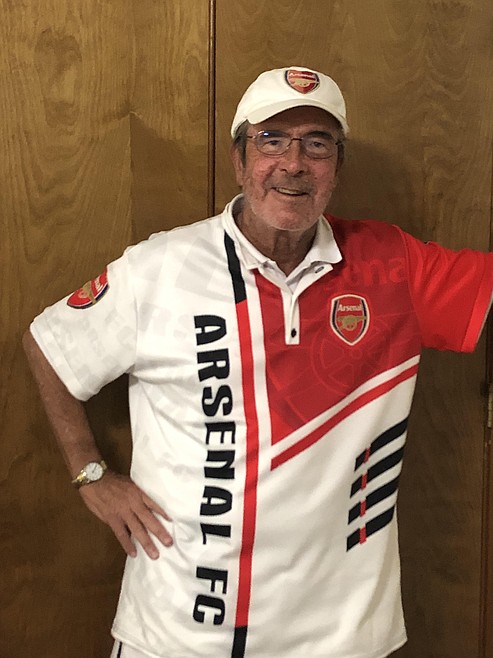 |
December 4, 2022 1:26 AM
Chill out, Mariners fans.
Your world has NOT come crashing down.
There's no need to hurry and post frantically on some social media account — calling for Jerry Dipoto's head on a plate.
Besides, a few thousand angry baseball junkies already have beaten you to it.
Please, just calm down, folks — the decision to pass on signing some glamor shortstop to a nine-year deal worth a billion dollars won't fatally harm the Mariners' goals for 2023 and beyond.
In fact, it might wind up being a pretty shrewd piece of business.
Or lack of business.
I know, you've been imagining Trea Turner, Xander Bogaerts, Carlos Correa or Dansby Swanson in the middle of the Seattle lineup that opens the first game of the '23 World Series.
None of those gentlemen are coming to play for the Mariners, for the simple reason that it would be terribly bad business.
Aha, you say.
"Bad business? You mean the Mariners are just cheap, right?
"They can just trade for Kolten Wong, dump Jesse Winker's salary and not spend a dime.
"They have this really good young team, and they won't pay to make it better."
I'M SORRY, but your criticism misses the point.
Here's the thing …
The Mariners truly DO have the nucleus of a talented, exciting young team.
But keeping this group together, along with some additions here and there, means you can't just throw money into Puget Sound — or give it to Scott Boras.
With MLB's winter meetings beginning this week and players being signed and traded all over the place, Dipoto took the time to do a radio interview and carefully explain how the Mariners finances must work.
Not just now, but in the years ahead.
The idea is to have a contending team year after year, which is why Julio Rodriguez already has been locked down pretty much for life — at a cost of $210 million, minimum.
If he wins a league MVP award (a distinct possibility), the price goes up.
Shortstop J.P. Crawford has been given a contract extension, and so has the pitcher atop the rotation, Luis Castillo.
In fact, that deal was done almost overnight, once Seattle traded for Castillo at midseason.
Robbie Ray was lured out west with a five-year deal.
"The fact is that we have more salary money committed beyond 2024 than all but two teams in baseball," Dipoto said in that interview.
Do the Mariners have some cash in hand?
Sure.
Will they earn more over the next few years with a baseball frenzy in the Northwest?
Yep.
But as Dipoto tried to point out, there are a LOT of critical young players on this team who eventually will need to be paid well – through arbitration or long-term contracts.
Logan Gilbert. George Kirby. Cal Raleigh. Matt Brash. Ty France. Andres Munoz.
That doesn't even count players like Teoscar Hernandez, recently obtained from Toronto, and perhaps a candidate to stay in the middle of the Mariners' order beyond his one-year deal.
The bottom line is that there will be a lot of money needed just to keep the core of the current team in place — perhaps not to be paid this season, but soon enough.
THAT'S WHY it made sense to find a solid, reliable second baseman like Wong, and why the same strategy might be employed to add an outfielder if the Mariners brass is convinced the club needs one.
Is this team firmly against paying for a free agent?
No.
Ray landed a deal for roughly $100 million prior to last season, if you recall.
If the Mariners can't work out a trade for an outfielder they covet — someone like Pittsburgh's Bryan Reynolds — perhaps they'd talk to free agent Andrew Benintendi, a solid hitter and defender, as the solution in left field.
Or someone we haven't even discussed.
Look, Wong's career numbers suggest he'll be just fine in the Mariners' lineup, and he has plus-range defensively — which is going to matter this year with the end of infield shifts.
WONG WILL be playing in the final year of a contract worth about $10 million and, just as with Hernandez, the Mariners can see how he fits and decide if they want to offer him an extension.
The key, though, is that they're not tied to a monstrous deal that stretches out until a player is about 40, which is what you'd have with one of the big-name shortstops.
Remember Robbie Cano?
Those types of obligations don't really make any sense, especially for a team like Seattle, which now has a good team in place and will need the money to pay everyone.
I think you'll find that, however long he's with the Mariners, Kolten Wong is a real competitor and a damn good second baseman.
Better yet, they didn't have to mortgage T-Mobile Park just to get him on the field.
Trust me, it'll work long term.
And that's the goal.
Email: scameron@cdapress.com
Steve Cameron's "Cheap Seats" columns appear in The Press at least four times each week, normally Tuesday through Friday with occasional columns on Sundays.
Steve suggests you take his opinions in the spirit of a Jimmy Buffett song: "Breathe In, Breathe Out, Move On."
Recent Headlines
---