Crashes pile up on snowy roads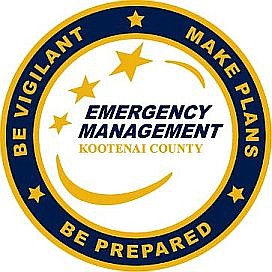 COEUR d'ALENE - Local law enforcement agencies responded to numerous traffic incidents Wednesday as a snowstorm blanketed North Idaho and motorists faced treacherous road conditions.
Amid the storm, the Kootenai County Office of Emergency Management urged drivers to stay off the roads unless absolutely necessary.
"With the constant snowfall, it is difficult to maintain roads, which can lead to more slide-offs and accidents," the agency said in a Facebook post.
Between midnight and late Wednesday afternoon, the Kootenai County Sheriff's Office responded to 30 slide-offs and 17 crashes. No injuries were reported.
Coeur d'Alene police responded to eight collisions and six slide-offs, also without injuries. The number of incidents was fairly low for the snowy conditions.
"I think we had more on Monday," said Coeur d'Alene Sgt. Jared Reneau.
Post Falls police reported no crashes or slide-offs as of Wednesday afternoon.
Idaho State Police responded to 54 incidents Wednesday throughout Kootenai County. Those included crashes, slide-offs, traffic hazards and other weather-related incidents.
No serious injuries or fatalities were reported as of late Wednesday afternoon.
Authorities advised drivers who ventured out into the harsh weather, which is expected to persist, to be cautious and give themselves extra time to reach their destinations.
Recent Headlines
---