Dwain R. Scott (Scotty), 76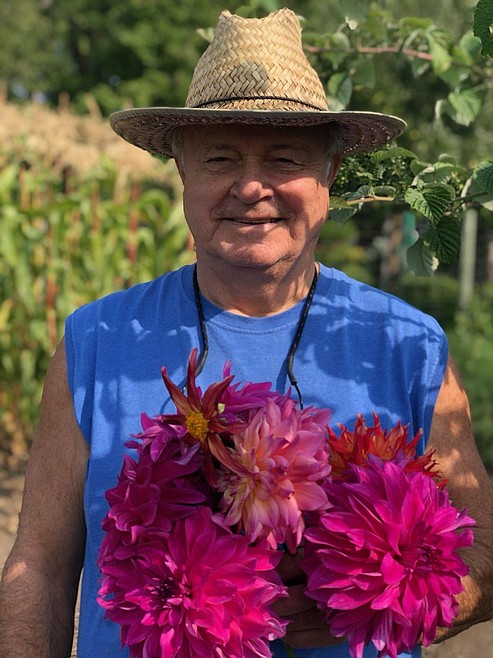 |
December 1, 2022 1:00 AM
Dwain R. Scott (Scotty) 76, of Dalton Gardens, passed Monday, Nov. 28 from a yearlong battle with acute myeloid leukemia.
He was born in Tacoma, Wash., to Bennie and Marvin Scott on May 3, 1946. He graduated high school in 1964 and in 1965 enlisted in the USAF. He was a jet engine tech. and was based at Fairchild AFB outside Spokane. He did two tours of duty in Okinawa and Thailand. After his discharge, he went to work with three of his Air Force buddies at United Airlines in S. San Francisco. He later went to work again in S. San Francisco for United Parcel Service.
He met Paula Surplus, from Coeur d'Alene, on a blind date and they were married in August of 1969. They lived in the Bay area for eight years and had two daughters, Kelly in 1974 and Shannon in 1976. In 1977, they moved back to Coeur d'Alene and bought a house in Post Falls. Scotty went to work for his father-in-law, Eugene, at Motor Electric Works for two years and then worked for a brief time at GTE. He then went to work in Spokane for National Electric Coil which was sold several times, with many different names. He stayed with the building and retired as a purchasing agent when he was 67.
He enjoyed retirement, had a very large garden, raised steers, took many trips with his wife on cruises and trips to the Oregon Coast and hunting every year. He loved riding his four-wheeler with the neighbors on Canfield. He spent many happy hours with his best friend, Harley Reed, and his friends, Harry Whitman, Murdo Cameron, Steve Heffter and Pat Lenz.
He was preceded in death by his parents, grandparents, sisters Eva and Jody; in-laws, Eugene and Wilma Surplus. He is survived by his wife of 53 years, Paula; his daughters, Kelly Miller (DeWayne) and Shannon McKeown (Mike); grandchildren: Michael (Maddie), Cameron (Madison), Taylor (Josh), Austin, and Isaac. His sister, Jill (Jerry); brother, Marv (Judy); and brother-in law, Greg Surplus (Patti); several nieces and nephews and many friends too numerous to mention.
He embraced Jesus Christ as his savior and left this world a better place.
At his request, there will be no services. Please donate in his name to: Companions Animal Shelter (Kootenai Humane Society) or to Hospice on 2290 W. Prairie Ave., Coeur d'Alene. (www.hospiceofnorthidaho.org)
Our thanks to Dr. David Bartels and staff at Beacon Cancer Center and Dr. Morgan Ford and staff at Post Falls Family Medicine.
Yates Funeral Home has been entrusted with the arrangements. Please visit Dwain's online memorial and sign his guestbook at www.yatesfuneralhomes.com
Recent Headlines
---