Drought in the Northwest and other parts of the world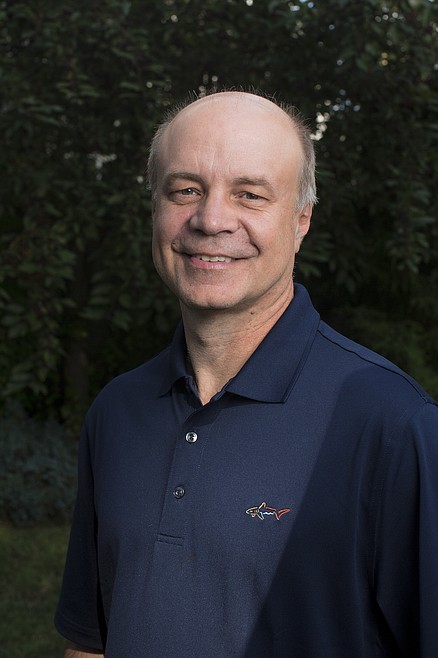 Randy Mann.
JAKE PARRISH/Press
|
August 22, 2022 1:07 AM
The summer of 2022 has certainly turned into another hot and dry one across the Inland Northwest. As of yesterday, there have been 25 days with high temperatures at or above 90-degrees in Coeur d'Alene. We've also had four consecutive afternoons with readings over 100 degrees, which occurred from July 28 through 31. Since the stretch of 90 degree temperatures began on July 23, despite a 79-degree day Aug. 5, our average high has been approximately 93 degrees. Our average high temperature since the first day of summer, which was June 21, has been 83 degrees.
Back in 2015, it was extremely hot across North Idaho. According to Cliff's records, there were 39 days with high temperatures at or above 90 degrees, including 16 days in a row with readings in the 90s. There were also six days at or above 100 degrees. The hottest afternoon was on June 28 with a high of 105 degrees.
Many of us will not soon forget the late June and early July heatwave last year. There were 22 days in a row with high temperatures at or above 90 degrees. From June 27 through July 1, highs were over 100 degrees, with a blistering 107 degrees June 29. The Spokane International Airport broke its all-time high-temperature record on that date with a reading of 109 degrees. There was an all-time record 43 days with highs at or above 90 degrees with a week at or above the 100-degree mark last year. Despite the intense heat, the average high summer temperature last year was 86 degrees.
In terms of average summer high temperatures, the hottest season was in 1967, with an average high of 91 degrees. Six years prior, in 1961, our average high summer temperature was a little above 90 degrees. That was the same year when Coeur d'Alene recorded its hottest temperature of 109 degrees on Aug. 4.
In addition to the heat, it's been extremely dry in Coeur d'Alene and most surrounding regions. Since July 19, only 0.04 inches of rain has been measured at Cliff's station. Some stations to the north have received more rainfall thanks to thunderstorm activity earlier this month. The stubborn ridge of high pressure is now expected to hold on through the end of the month, leading to drier-than-normal weather. However, there's still a chance of scattered showers or a few thunderstorms during the new moon lunar cycle at the end of the month and early September, but it looks like most of the precipitation will fall to our east.
We continue to experience these wide weather extremes across the globe. After one of the coolest spring seasons on record, our summer has turned into one of the hottest, at least in the top ten. But, as we move into September and October, the ridge should weaken and we should turn wetter than normal once again. In fact, some forecasters are talking about the strengthening of the cooler La Nina sea-surface temperature pattern in the waters of the south-central Pacific Ocean. Typically, our chances for snowfall across the Inland Northwest are higher with La Nina patterns. In recent years, though, many of the Pacific storms during the winter have been producing more rain than snow, so we'll have to wait and see.
Drought conditions have not only been reported in the Northwest, but in other parts of the U.S. and the world as well. For example, despite flooding rains in the deserts of California and Arizona, the northern and central portions, as well as the southern coastal regions of California have been mostly dry with very warm to hot temperatures. Thanks to the much-needed rainfall from the active monsoon season in the Desert Southwest, Lake Mead has risen about 2 feet from its record low in late July. However, much of the central and southern portions of the western U.S. are still in severe drought and water cuts and additional restrictions have been announced by the U.S. Bureau of Reclamation in the Southwest for areas served by the Colorado River. Over 40 million people and millions of acres of farmland depend on water from the Colorado River. So far, California has been exempted from the new restrictions, but that could change.
In other parts of the world, severe heat and drought in Europe, especially in the southern sections, has resulted in many rivers drying up, crop failures and water restrictions. Many officials say that the European drought is the worst in hundreds of years. Southern China has also experienced extreme heat and drought as the Yangtze River, which is Asia's largest waterway, has dropped to record low levels. Some provinces in China have been cloudy seeding in an attempt to increase rainfall. According to the United Nations, the Horn of Africa is seeing its worst drought in about 40 years.
• • •
Contact Randy Mann at randy@longrangeweather.com.
Recent Headlines
---