Century celebration: North Idaho State Fair opens today for 10-day run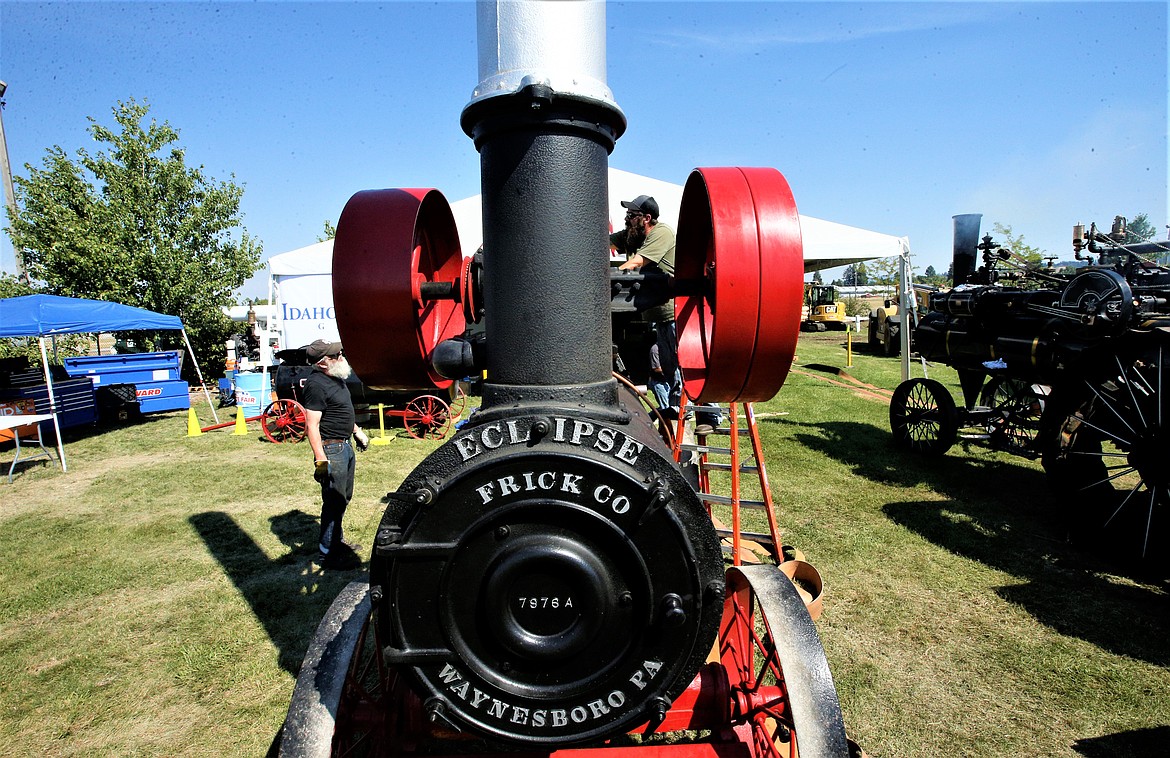 Kyle Willis and Dale Hushagen with Idaho Forest Group make adjustments to the 1909 Frick stationary steam engine on Thursday in preparation for the North Idaho State Fair that opens today.
BILL BULEY/Press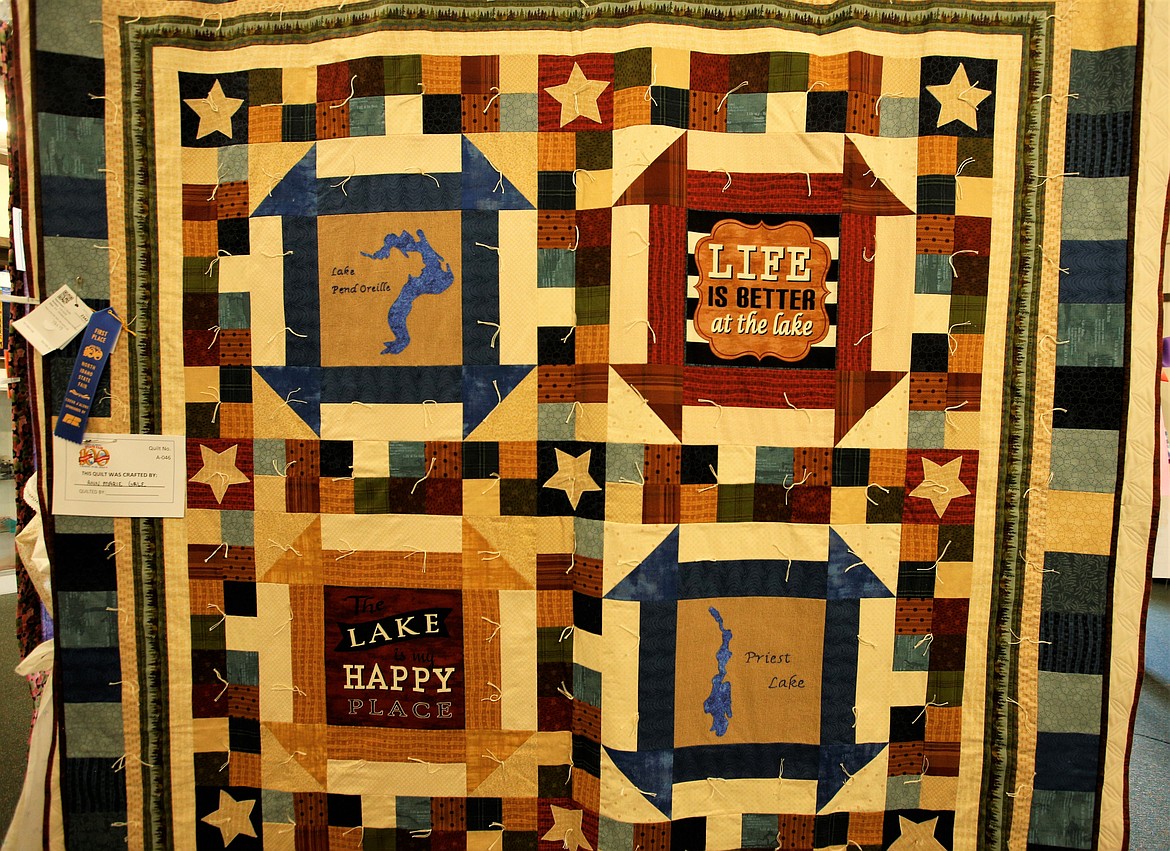 One of the quilts on display at the North Idaho State Fair.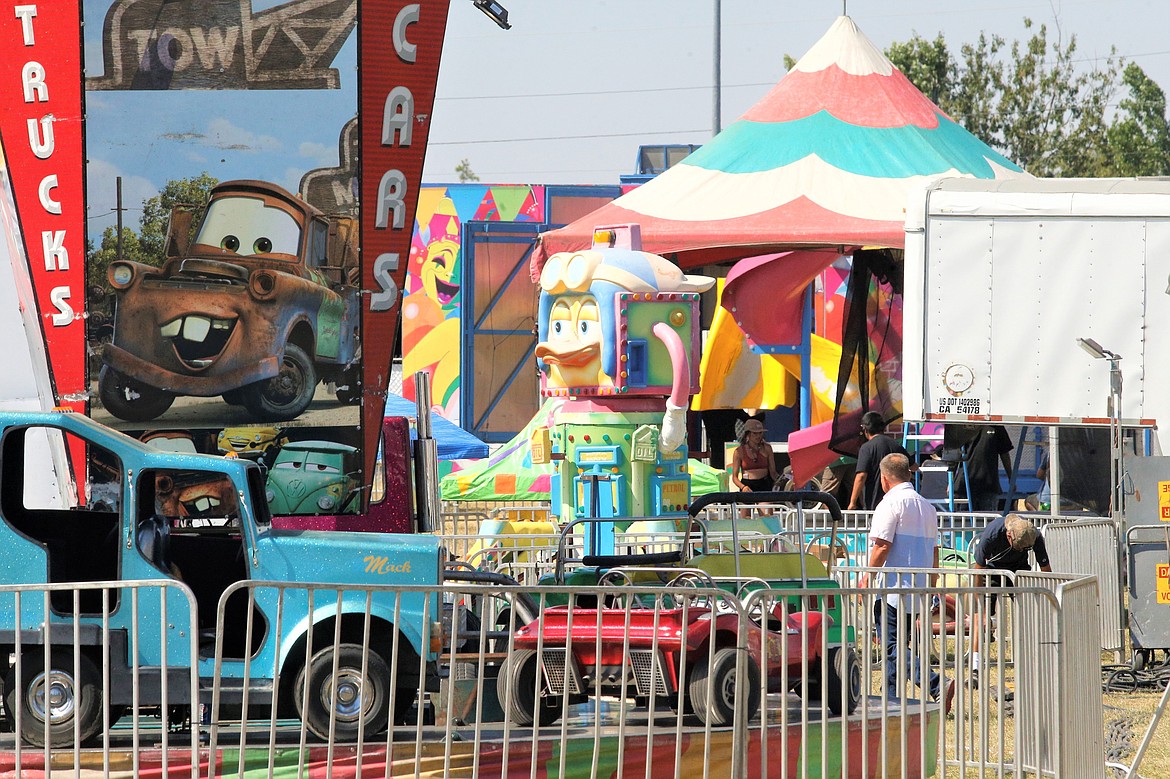 Crews set up the rides for the North Idaho State Fair on Thursday.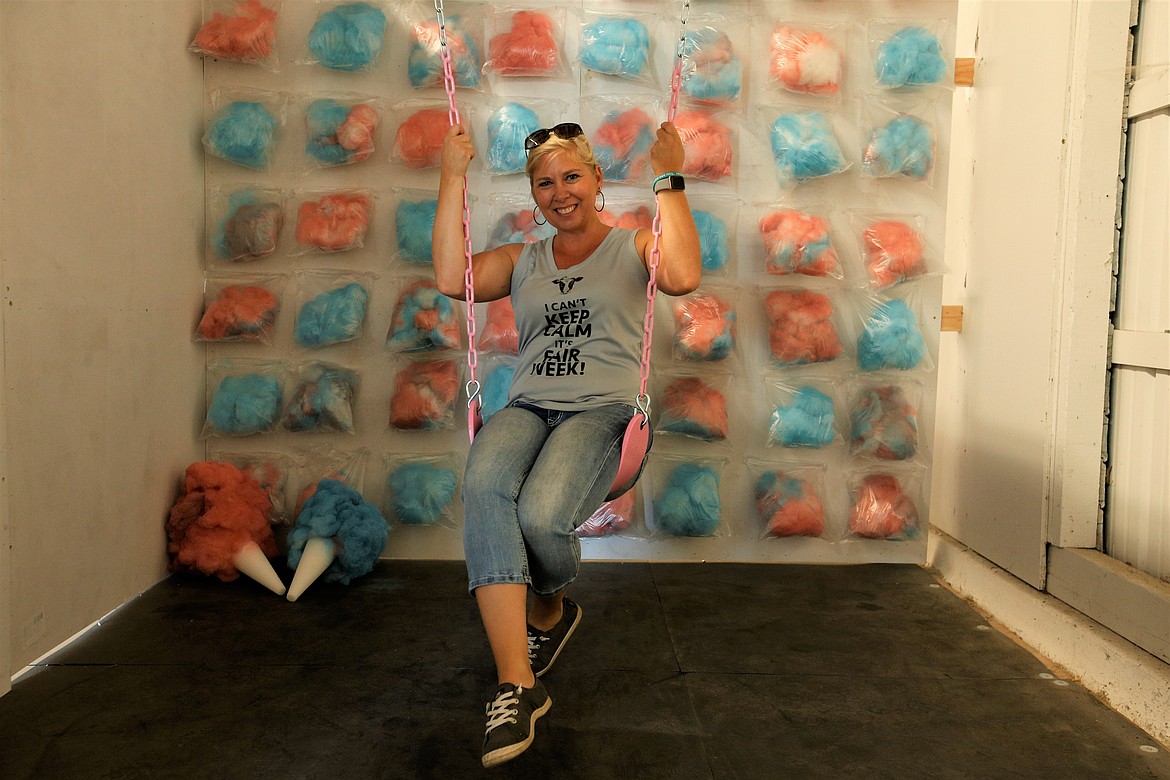 Alexcia Jordan, general manager and CEO of the North Idaho State Fair, sits in one of the photo booths in the centennial selfie museum that will be part of the North Idaho State Fair.
Previous
Next
by
BILL BULEY
Staff Writer
|
August 19, 2022 1:09 AM
COEUR d'ALENE — Alexcia Jordan has been general manager and CEO of the North Idaho State Fair since 2016.
"I'll never know enough. But learning how to take it as it comes and make sure we are as prepared as possible is probably what I've learned the most," Jordan said.
On Thursday, she and her crew were busy taking care of details for the 10-day celebration that runs today through Aug. 28 at the Kootenai County Fairgrounds.
Jordan, wearing a shirt that said, "I can't keep calm, it's fair week!," buzzed about in a cart, maneuvering around crates and chatting with folks as she went.
"Hi, Howard," she said, as the cart rolled to a stop.
He had a question about the Coors tent being set up.
"OK, I'll come right over," Jordan said.
"You have time now?" Howard asked.
"About 10 minutes," Jordan said.
That's how it goes the day before the gates open for what is one of North Idaho's most-loved events.
It was the calm before the storm as vendors and volunteers carried cases of water to booths, lined up jewelry on display and placed signs for burgers and ice cream in the food court. Tarps went up, power was connected and flowers were arranged.
"There are always moments of chaos, but it comes together," Jordan said.
Last year, about 154,000 people passed through the gates. They expect to beat that, as online sales have been strong.
"We're hoping that this year is just as good if not better because it is our 100-year celebration," she said.
The theme of the North Idaho State Fair is "Salute to a Century." The first fair in Kootenai County was in 1922. For a time, it was held where McEuen Park now sits.
This year's lineup will feature concerts, a carnival, monster trucks, a rodeo and all the food and drink one might wish for, along with 200 commercial vendors.
4-Hers will be showing off their horses, sheep, goats and pigs, and the draft horses will make an appearance.
Games of skill await, as well as endless entertainment with the likes of a lumberjack show, a wild west show, and magicians and hypnotists.
For the kids, there's a fun zone, remote cars, a petting zoo and, of course, the rides.
For those who like tradition, the vintage agriculture equipment and the Idaho Forest Group sawmill exhibit, quilts, photography, flowers and fruits will be popular.
And music lovers will enjoy the different decades of entertainment.
Jordan said she believes this could be one of the best fairs.
"I think the whole crew is feeling pretty good at the moment with how things are coming together," she said.
New this year is the "centennial selfie museum" that pays tribute to the 100 years of the fair. Themed booths are set up — the '20s, carnival, planes and cotton candy. People are welcome to pose, snap and post.
Informational posters will outline the area's history, such as Weeks Field, which once stood where the fairgrounds is now.
Jordan said they teamed with the Museum of North Idaho for the selfie museum.
"We tried to theme everything we're doing around our 100-year celebration," she said. "This particular exhibit kind of highlights that but adds a little fun flavor to it."
More than a year of planning goes into the fair so Jordan and her team are ready for the unexpected.
"Things always happen, whether you like it or not," she said. "I think my crew does a really good job to go with the flow when we have to change things up."
The heat could be a problem, as temperatures are expected to be in the 90s throughout the fair's run. Jordan said they are ready and may create some extra shaded areas and set up misting stations.
Jordan's mom, Rhonda Livingstone, was the general manager of the Bonner County Fair for 16 years, so Jordan grew up showing sheep and steer, riding horses, competing in rodeos and was a rodeo queen.
"Fairs are in my blood," Jordan said.
She is most pleased about how the fair comes together thanks to the efforts of so many passionate people.
"That passion speaks volumes to me," she said.
Discounted tickets can be purchased online, www.nisfair.fun, or regular prices at the gate.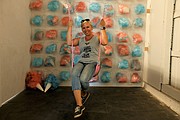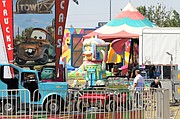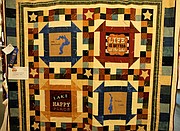 Recent Headlines
---