Inspiring and annoying marks the past week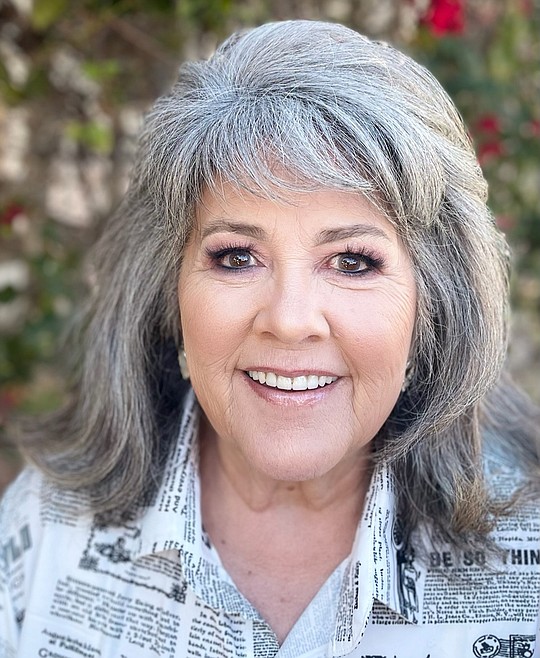 |
August 17, 2022 1:00 AM
When I'm asked what kind of a column I write, I've said for decades it's about whatever amuses, annoys or inspires me in any given week. I'm grateful for all of the people in our communities who continue to inspire and do good deeds quietly. When life feels heavy and hard, it's the best time to look around and realize there's light and goodness. It's the best antidote for all that ails us.
•••
Under the inspiring category is artist Terry Lee. I love that his enormous talent will last for generations in the series of statues overlooking McEuen Park in Coeur d'Alene. The latest, The Miner, is extraordinary. Also kudos to Bill Buley of the Coeur d'Alene Press, for the stunning photograph of the artist and his masterpiece that accompanied his news article. Bill's artistry with words and images is exceptional.
•••
Laura Little, who produces Traditions of Christmas, also has producer credits for the award-winning Broadway musical "Come from Away," which just enjoyed a touring company run at the Interstate Center for the Arts in Spokane.
It first opened on Broadway in 2017, and amazingly, I'd not seen the show until last week. What an experience. My daughter, who was a rookie flight attendant on Sept. 11, 2001, and I were awed by the performance. There are many stories of 9/11, but "Come from Away" is a beautiful, well-told story of the humanity of that day. When U.S. airspace was closed, 38 planes from around the world — along with 7,000 passengers and crew — had to land at Gander, Newfoundland. Lives were changed for the better all the way around.
So here's to Laura and the visionaries who make it possible to bring stories to life.
•••
We bought a new in-stock refrigerator at a local store July 30. It finally arrived Monday, after numerous phone calls, recorded messages and a bushel basket of frustration as our aged refrigerator was seriously on its last legs. Forget the supply chain issues, this appliance was right here in Coeur d'Alene. Delivery services need humans to function. Evidently there are too few.
My takeaway is that it's a good thing we've never built a new house. I had no idea how stressful just buying and receiving a new appliance could be. I cannot fathom needing fixtures, roofing, wiring and the thousands of things that go into new construction.
We're loving our new fridge, except for the small ding on the door that the delivery guy said we could hide with a magnet. For real. This would fall under the annoyed category.
•••
Happy birthday today to Amber Malloy (40!), Jenna Morrison, JR Conrow, Kristin Largent, Cynthia Rayner, Terri Seymour, John Gertenbach, Brandee Peacock, Linda Mannschreck, Christina Gardner and Lugene Broadsword.
Tomorrow Jim Hail III, Brandi Meeks, Jaqueline Dickinson, Jake Medlock, Jasmine Preckle, Sarah Andrews, Toni Prince, Marissa Davenport, Corrine Larsen, Keva Wolfe, Andrea Sadler, Julie Pierce and Althea Carpenter put on their party hats.
On Friday Barrett Herman, Vicky Jo Carey, Scott Noordam, Amy Elder, Peter Woods and Frank Garcia blow out the candles.
Mary Condie, Nancy Scofield, Elaine Carda, David Buerge, Louise Gillespie, Christina Gardner, Gene Colley and Art Elliott share Aug. 20 birthdays.
Celebrating on Sunday are Crystal Shofner-Moore, Jared Phay, Matthew Behringer, Doris McCaulley, Mike Warren and Kelly Chadderdon.
On Monday Brett Seright, Leanne Campbell, Mary Gomer, Cathy Smith, David Walrath, Cecilia Peterson and Lilliana Raynor blow out the candles.
On Aug. 23 wish a happy birthday to Art Flagan, Susie Heitstuman, Beth Dagastine, Debbie Berger, Eileen Mann, Bobby Bunch, Donnie Goodnature and Rod Robins.
•••
Kerri Rankin Thoreson is a member of the National Society of Newspaper Columnists and the former publisher of the Post Falls Tribune. Main Street appears every Wednesday in The Press and Kerri can be contacted on Facebook or via email mainstreet@cdapress.com. Follow her on Twitter @kerrithoreson.
Recent Headlines
---