Suzanne (George) Fry, 72
|
August 14, 2022 1:00 AM
Long time Boise, Idaho, resident Suzanne (George) Fry, passed away on July 19, 2022, after bravely battling liver cancer for seven months.
Sue was born in Benton, Ill., on March 17, 1950. In 1954, she moved to Burke, Idaho, along with her mom and her little sister, Dixie. She loved living in the mountains of Idaho spending her summers hiking up and down the many trails and roads, picking wild huckleberries and fishing with her grandfather at a high mountain lake called Lower Glidden. She really loved swimming in the swimming pool which was handily located just 100 feet below her house on Shifters Hill; she was a great diver.
On Dec. 27, 1969, at the Catholic Church in Post Falls, Idaho, Sue wed Thomas P Fry; they had recently celebrated their 52nd wedding anniversary.
They had one son, Thomas Fry Jr (Paula), who was born on July 27, 1971, two wonderful grandchildren — Kori Elaine Fry born in 1992 and Sean Paul Fry born in 1994, and one great-grandson, Dayson Disotell, born in 2013.
In her adult life, Sue liked to play softball. She finally gave it up in her mid-fifties after breaking some ribs diving for a catch. She also loved to play golf regardless if it were sunny or rainy; she would have done it in the snow if she could have figured out a way to keep track of her ball; she absolutely loved the sport.
She was a great fisherman and could usually out fish anyone who was with her. Fishing expeditions also involved camping and she thought nothing was better in life than to sit around a campfire high in the mountains of Idaho with family and friends.
Sue followed Tom throughout his 20 plus years in the USAF. His career took them all over the Western U.S. and to Europe.
During their marriage, Sue worked in various government positions, retiring in 2014 with a total of 33 years of federal service. Her last positon she served as an IT Analyst for the VA. She loved her job and only retired because she wanted to travel with her husband.
She attended North Idaho College, University of New Mexico, and Boise State University.
Sue was preceded in death by her mother Elaine Walker and her two step brothers Mike and John Walker.
Sue will be greatly missed by all who knew her. She requested that she not have any formal funeral arrangements and was cremated locally in Boise. A celebration of life will occur later this year in southern and northern Idaho.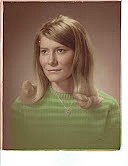 Recent Headlines
---