THE CHEAP SEATS with STEVE CAMERON: If PFF is right, Seahawks' season could go POOF in a hurry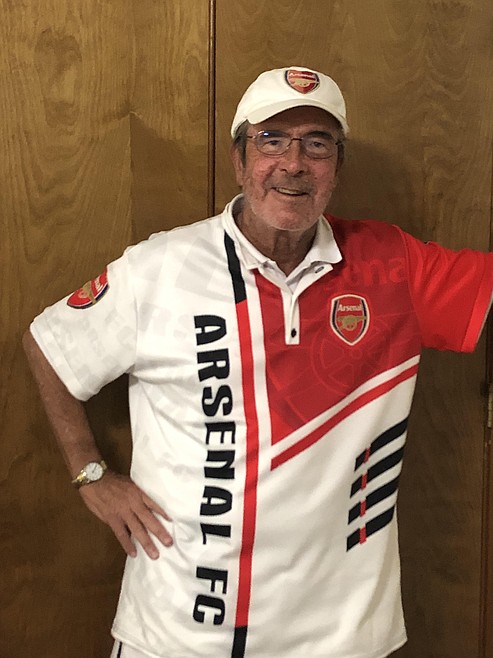 |
August 14, 2022 1:25 AM
Please tell me you didn't waste a glorious Saturday evening.
You know, by watching that meaningless exhibition involving the Seahawks and some team dressed up like a bunch of Darth Vaders on Halloween.
You could have been having a neighborhood barbecue, or taking the kids to Silverwood.
Or maybe just making a time of it with your sweetie, out on the lake dinner cruise.
Because …
Surely, you know that — quarterback duel or not — NFL preseason dances rarely mean anything at all, except maybe to that wide receiver from the New Jersey Institute of Sewing and Crochet, the lad who is No. 86.
Sorry, didn't mean to confuse you there.
That's not his uniform number, it's his rank on Seattle's current 90-man depth chart.
Admission: Yes, I watched the game — and even took notes. But I get paid to do this, and almost everyone else who can say the same was in Pittsburgh.
Thank heavens, the boss spared me THAT degree of punishment.
So …
To paraphrase W.C. Fields' famous tombstone request: "All things considered, I'd rather be in Kellogg."
BESIDES …
If the generally accurate, fact- and statistics-based Pro Football Focus is to be believed, Seahawks fans might want to skip these games.
Not just the exhibitions, but the entire 2022 season.
PFF is in the midst of doing summaries of each NFL division, and this week it we got our dose of the NFC West.
The format is pretty simple, consisting of a quick look at each team, followed by three spotlight predictions for the Cardinals, Rams, 49ers and Seahawks.
Short version on the division competition …
The other three teams all look terrific, and should be considered somewhere in the overall Super Bowl picture.
Seattle, meanwhile, looks …
Like we should crane our necks to stare in another direction.
PFF's observers suggest the Rams will "be better than last year," which, considering they won the Super Bowl, doesn't bode well.
Among the three specific predictions, we read that Bobby Wagner, released by Seattle and signed by the Rams, will return to spectacular form and make the Pro Bowl.
Wagner's renaissance is going to occur, they think, because he was surrounded by a poor group last year and had to compensate for everyone else.
I disagree with that, for the record, but who am I compared to Pro Football Focus?
The 49ers' Trey Lance, they think, will wind up among the league's top 15 quarterbacks — oh, and San Francisco will lead the NFL in rushing.
Scary.
No wonder Jimmy Garoppolo is being chucked out with the morning trash.
And Arizona?
Much improved and dynamic.
SO, THAT brings us to the Seahawks …
If you live and die with our heroes, and you're late paying on that health insurance policy, you're warned that the reading now gets pretty rough.
You'd be better off wandering across I-90 while blindfolded.
Here are PFF's three off-the-wall predictions for Seattle (shortened in some cases to keep weeping to a minimum) …
The defense ranks bottom five in the league
"This is not your father's Legion of Boom.
"The exceptional talent that spearheaded one of the best defenses the NFL has ever seen is now entirely gone, with Wagner departing this offseason.
"The Seahawks have whiffed badly in every avenue of trying to re-stock the talent, and now they're paying the price for those misses.
"Last season's defense allowed a successful offensive play on 37.5 percent of their snaps, which ranked 27th in the league, and they lost quite a few important players from that group.
"This could be the worst Seahawks defense in a while, an overall underwhelming group."
The starting quarterback in the final weeks of the season is not currently on the roster
"Geno Smith versus Drew Lock is not an inspiring quarterback battle.
"One of them is likely to win it by default, and there's not a lot on the open market right now in terms of potential upgrades — but that could easily change."
(PFF inserted the obvious Jimmy G options here, but we've been through all of that, and probably aren't done. So, moving along …)
"Even beyond Garoppolo, there's a good chance the team's quarterback play is problematic enough that 17 games of it proves too much for the team to handle, causing them to cast around for some alternatives late in the season.
"There's a good chance that the final weeks of the season result in a quarterback starting for Seattle who is not in the picture as things currently stand."
Excuse me, but are there railings at the top of the Space Needle — or can you jump from there?
OK, I just added that one myself.
PFF actually did list a third prediction for the Seahawks, and here you go: "Bo Melton emerges as the clear No. 3 target in this offense."
Melton, in case you're not familiar with the entire roster, was a seventh-round pick in this latest draft.
Pro Football Focus reasons that he was held back by the offense at Rutgers, but that he'll soon be the third-choice receiver behind Tyler Lockett and DK Metcalf.
Of course, they've already mentioned that no one will be capable of throwing spirals to open receivers, so that's a fairly worthless piece of information.
Anyhow …
Here's the big picture bottom line, courtesy of Pro Football Focus …
Don't you wish THIS was the autumn that you planned that around-the-world tour?
Email: scameron@cdapress.com
Steve Cameron's "Cheap Seats" columns appear in The Press three times each week. He also writes Zags Tracker, a commentary on Gonzaga basketball which is published monthly during the offseason, and weekly beginning in October.
Steve suggests you take his opinions in the spirit of a Jimmy Buffett song: "Breathe In, Breathe Out, Move On."
Recent Headlines
---