THE CHEAP SEATS with STEVE CAMERON: You are experiencing M's moments to remember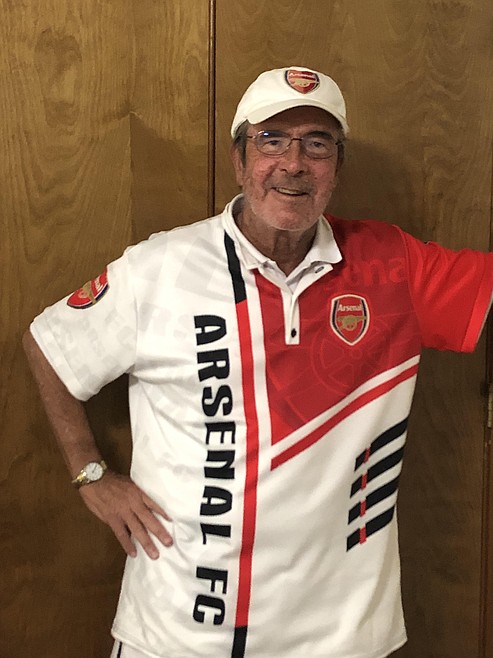 |
August 12, 2022 1:30 AM
Every fan can tell you about the moment.
They can recall the exact second that the World Series was in sight. Or the Super Bowl, or …
In the case of the Mariners, when they knew there would be a return to autumn baseball.
Yes, Seattle in the postseason.
On the other hand, there is also a grim side to this sudden premonition — like getting instantly ill at the sight of Russell Wilson taking a quick drop to throw, and spotting the Pats' Malcolm Butler read the play before it happens.
You knew what would happen, but couldn't stop it.
Now, years later, you wake up for no reason in the middle of the night, and say: "Pete, why throw the damn ball?"
Even in those dark wee hours, you can still see a shocked and then delighted Tom Brady leaping up and down — and you know he thought the Super Bowl was lost.
And then it was won.
Sigh …
Ah, but why dwell on the negative?
TELL ME …
Was there a moment in the Mariners-Yankees series this week when you said: "Yes, yes, yes"?
You know, when you were sure — for the first time — that Seattle would have an entrant in the MLB playoffs?
Was it perhaps when Matt Brash caught the ball behind his back, reacted exactly as we were all taught in Little League, and managed to turn the thing into a shocking double play?
Or when Luis Torrens, who has since been designated for assignment, won a game in the 13th inning with his first meaningful hit of the season?
Or after the Mariners beat the Yanks 4-3 on Wednesday, and you realized that maybe Carlos Santana has sold his soul to the devil.
Carlos hit that two-run homer to win it, a habit he's developed since being obtained from Kansas City.
This is a 36-year-old vet on his way toward retirement, a guy who played 52 games for the Royals and managed four homers, 21 RBIs and a .214 batting average.
Seattle obtained Santana for minor league pitchers William Fleming and Wyatt Mills on June 27, in a deal that normally would be described as "obscure" — except that Mills is a Gonzaga grad with a lot of local supporters.
If you want an eerie side to the whole thing, Santana once was a Mariner for 10 days in the winter of 2018, until he was moved in a three-team trade.
When Santana was shipped out in '18, and again when he returned this June, the Mariners received an undisclosed amount of cash.
So, the man is bringing in revenue.
The Mariners also landed current shortstop J.P. Crawford in that 2018 trade, so Santana was helpful to the franchise before he ever played a game.
This summer, though he has hit a paltry .174 in 115 at-bats for Seattle — but with seven home runs.
"How many of them have won us a game?" said manager Scott Servais. "Four or five?"
For me, the revival of Carlos Santana (or someone imitating him) in one clutch situation after another …
I'd say that's the a clue we're seeing something special.
IF YOU'VE experienced that moment, the out-of-body experience that left you positive the Mariners are headed for the playoffs, well …
There are some useful numbers on your side.
Since the All-Star break, Seattle is 10-10 – but 13 of those games came against the Astros and Yankees, the teams with the two best records in the American League.
And Julio Rodriguez, the kid who shoots electricity through the Mariners lineup, hasn't played since July 30 as he rehabs a painful wrist injury.
J-Rod is due back tonight when Seattle begins an 11-game road trip in Texas.
There's a theme here, too, as all nine games on this jaunt come against teams below .500 — and so do the last 20 (TWENTY!) games of the regular season.
So, the schedule is kind.
LOOK …
Servais doesn't have an offense to knock down fences, but he can roll out a high-level starter every night — and the bullpen has been almost untouchable.
Remember when the Mariners won 33 one-run games last season, and so-called experts called it a fluke that couldn't be repeated?
Um, they've won 27 one-run thrillers already this year, and seem on pace to top that 2021 "fluke."
That ability to find a way has pushed this team to 61-52 overall, within touching distance of the top wild-card spot.
With their elite pitching and defense, the Mariners should be close in almost every game — and we know they'll lock down a lot of them.
Servais insists that falling behind isn't the end of the world, either.
"There's never any panic," he said.
Why would there be?
They've got Carlos Santana.
Email: scameron@cdapress.com
Steve Cameron's "Cheap Seats" columns appear in The Press three times each week. He also writes Zags Tracker, a commentary on Gonzaga basketball which is published weekly beginning in October.
Steve suggests you take his opinions in the spirit of a Jimmy Buffett song: "Breathe In, Breathe Out, Move On."
Recent Headlines
---