Senior housing plan gets commission's OK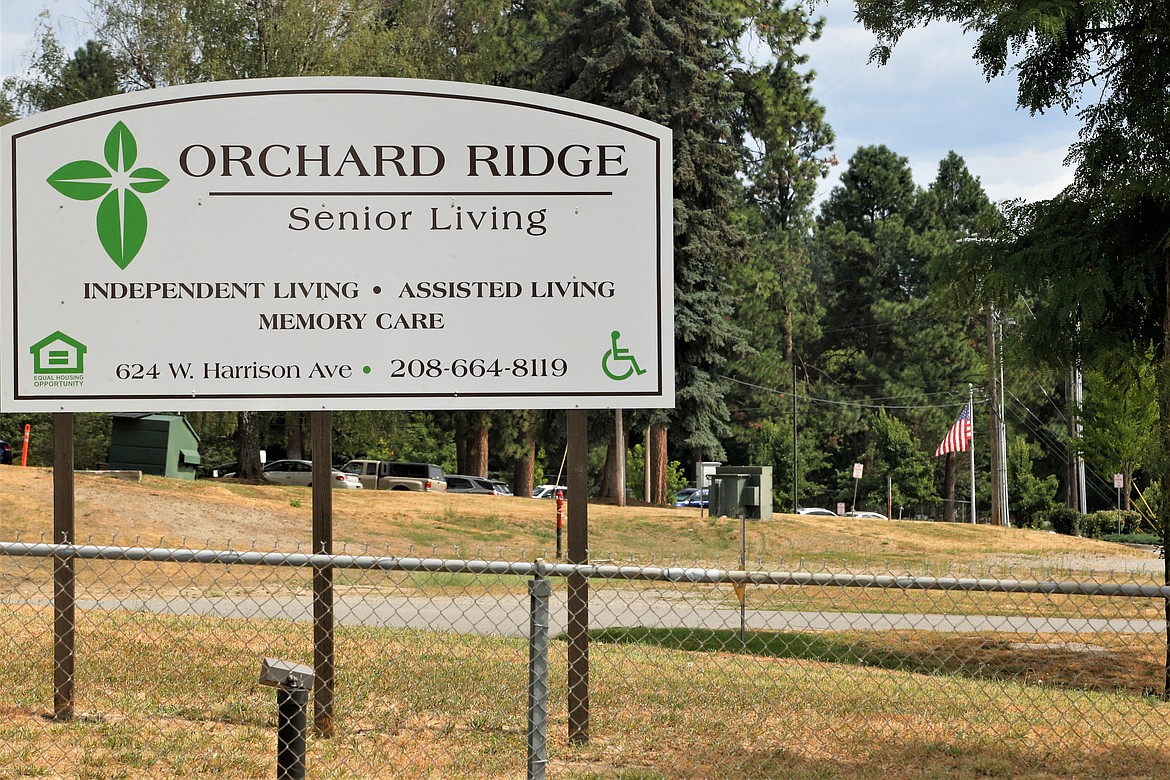 A 67-unit development at Orchard Ridge Senior Living was approved by the Coeur d'Alene Planning Commission on Tuesday.
BILL BULEY/Press
by
BILL BULEY
Staff Writer
|
August 11, 2022 1:07 AM
COEUR d'ALENE — A 67-unit housing project at Orchard Ridge Senior Living was unanimously approved by the Coeur d'Alene Planning Commission on Tuesday night.
Executive Director Ann Johnson said there is a "huge need" for affordable senior housing.
Orchard Ridge, just off Northwest Boulevard near the Spokane River Bridge, has a one- to five-year waiting list for senior independent living.
"This project fulfills that need," she said.
The commission agreed.
"I think this is a no-brainer," said Jon Ingalls, commission vice chair, before the 7-0 vote.
Orchard Ridge Senior Living, represented by architect Gordon Longwell, requested an R-34 Special Use Permit for increased density from R-17 to R-34.
"It's very important to me we get this project through," said Longwell, who served on the Orchard Ridge board for six years.
The nonprofit applied for something similar seven years ago and was given the green light, but was not able to proceed due to finances.
Work on the four-story building could begin next spring, but a starting date for construction is not set, nor is the cost of the development, Johnson said.
Orchard Ridge has been around more than 100 years. The campus consists of 154 one-bedroom apartments for low-income seniors, and 69 assisted living and memory care units. It has a staff of about 80.
Johnson, who has been executive director for 13 years, said many senior couples need two-bedroom units, which the new building would include.
She said one man in his 80s, because he doesn't qualify for low-income housing, can't live on campus so he must visit his wife in a memory care apartment.
He has asked repeatedly when two-bedroom units will be built.
"The need for couples to age in place together is a huge thing," Johnson said.
Living on campus provides "peace of mind you're taken care of," she said.
The project will boost their faith-based mission and "allow older adults to live among their peers in a gated community with opportunity to transition to assisted living if it becomes necessary."
The development will go where a decades-old brick building stood vacant for 15 years on the 12-acre campus before it was torn down last year.
It meets the city's comprehensive plan guidelines and can be adequately served by water, fire, wastewater and stormwater services in the area, according to a city report.
The traffic impact "will likely be an increase in delay for all residents exiting onto Lincoln Way or U.S. 95. However, the impacts to surrounding streets are expected to be minimal," a staff report said.
It is near services needed by seniors, including Kootenai Health, a Citylink bus stop, shopping, banking, churches, parks, the Kroc Center and the Lake City Center.
Resident Don Chishold supported the project.
"The intended new construction would remain within the gated senior campus, offering a safe and convenient location in walking proximity to many services, not the least of which is healthcare," he wrote.
Planning Commissioner Sarah McCracken said the additional units at Orchard Ridge Senior Living were a long time in the planning.
"I'm excited for you," she said.
The project will next go to the Coeur d'Alene City Council for its consideration.
Recent Headlines
---