Movers & Shakers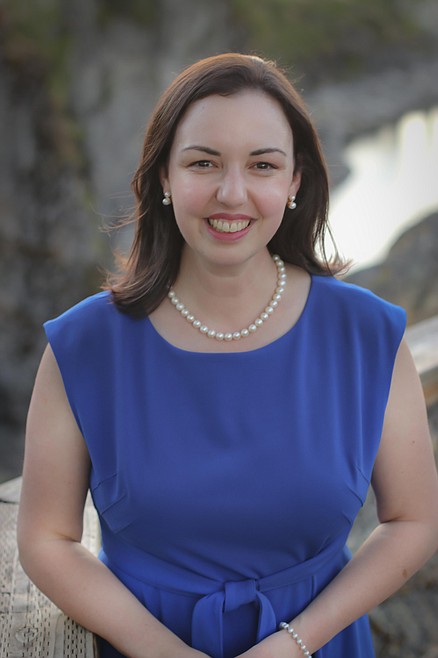 Katherine Morgan
Courtesy photo
|
August 11, 2022 1:00 AM
Coeur d'Alene Regional Realtors announced that Katherine Morgan has been appointed as the new CEO of the Association.
Morgan brings to the association extensive strategic leadership experience and a sincere love for her hometown community, said a news release.
"Emerging from a national search, we are excited to find Katherine right here with the region to lead the next chapter of our association's growth," said Lindsay Allen, CRR President. "Her genuine passion for our community is rooted in deep gratitude for having been raised in the Post Falls/Coeur d'Alene area and we are excited to welcome her leadership."
Most recently Katherine worked as the Spokane and Idaho Market Executive at Bank of America. Her background also includes senior executive roles at the Greater Spokane Valley Chamber of Commerce, the Spokane Home Builders Association as well as being a devoted adjunct faculty member at Gonzaga University.
Katherine received her MBA from Gonzaga University in 2014 and was recognized as Outstanding MBA Student of the Year. She's been acknowledged regionally as "20 under 40" by Spokane Coeur d'Alene Business Catalyst, Journal of Business Rising Star, NAWBO "Spirit of Women", and a former Honorary Commander for Fairchild Air Force Base. Katherine currently serves nationally as a Global Air Mobility Command Civic Leader to advance initiatives that support our nation's military families.
Morgan succeeds Ali Taylor, who after 23 exceptional years of service, is relocating to join an Association of Realtors in Florida.
• • •
If you have a new, relocated or expanded business, or announcement of events, promotions or awards, The Press wants to let our readers know. Email the details to jtelford@cdapress.com.
Recent Headlines
---