Robert Joseph Zabka, 75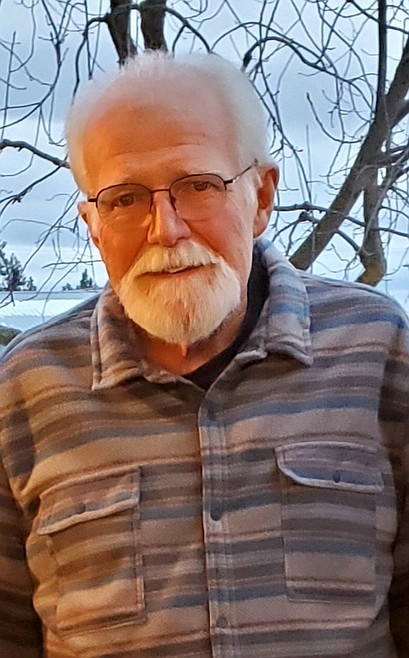 |
August 10, 2022 1:00 AM
Robert Joseph Zabka, our loving husband, father, grandfather and dear friend, passed away Monday, July 25, 2022, in Coeur d'Alene, Idaho. His gentle way and quick wit joined Jesus in heaven for eternity.
Robert was born June 30, 1947, to loving parents, Marvin and Rita Zabka in Cedar Rapids, Neb. At the age of three, the family moved to California, eventually settling in La Habra, where he grew up and graduated from La Habra High School. Soon after, he was drafted into the Army, where he was deployed to Vietnam from 1967-69. With honor and valor, he served his country. He returned to begin a 30-year career in the textile industry in Los Angeles managing the chemical and dye phase.
On August 9, 1986, Robert married Loretta Darlene Gutenberg; and moved to their country home in Norco, Calif. Here they welcomed their first son, Paul (1988) and then daughter, Ashley (1989). They enjoyed many years raising their children camping and having lots of family gatherings. In 2005, Robert moved his family and pets to beautiful Coeur d'Alene, Idaho, and finished his career at Huntwood Industries, Liberty Lake, Wash., and retired in 2014.
Robert loved spending his time with his family and children, often working with his son in his landscape business. He also had a passion for gardening and classic cars. He kept his property like a park. He enjoyed the classic cars and attended most of the Car d'Alene downtown hot rod events. Bob was the ultimate handyman and had excellent mechanic skills and always helped out others when he could. He also enjoyed photography, and with Loretta would spend many winter hours out together photographing Bald eagles and the magnificent landscapes. In general, he was a lover of most activities outdoors and enjoyed riding his quad.
Robert is survived by his wife, Loretta Darlene; son, Paul; daughter, Ashley Cline, and granddaughter Louisa Cline. He is preceded in death by his parents, Marvin and Rita Zabka.
Bob touched many lives with his generosity and quick-witted humor. He was selfless, dedicated and loving all the way to crossing to his eternal home. Our loving husband, dad, grandpops and friend will be deeply missed, but live on in our hearts!

A celebration of life will be held at Candlelight Christian Fellowship, 5725 N. Pioneer Dr., Coeur d'Alene, Idaho at 11 a.m. on Thursday, Aug. 18, 2022.
Please visit Bob's memorial and sign his guestbook at www.yatesfuneralhomes.com
Recent Headlines
---