THE CHEAP SEATS with STEVE CAMERON: Carroll out to prove Pete Mode doesn't need star QB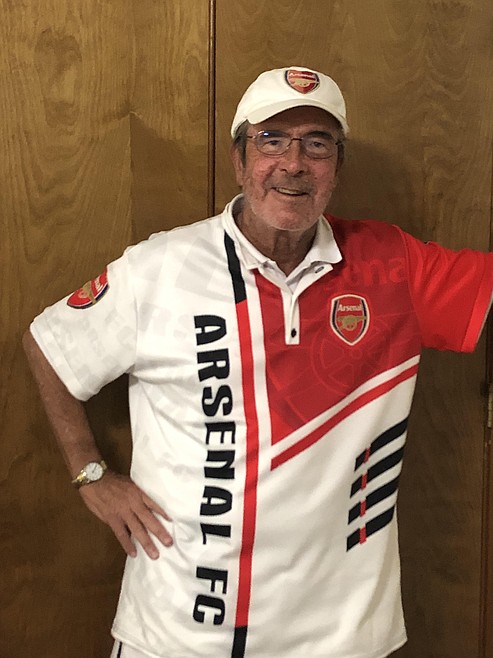 |
August 10, 2022 1:20 AM
If Pete Carroll were 60 years old …
Well, we KNOW how Pete would handle a quarterback puzzle at that age.
He's faced that situation while he was busy building a solid, Super Bowl group everywhere else on the field.
In 2011, while the Legion of Boom was merely a glint in the eye of the Seahawks faithful, Carroll gave the QB job to a well-traveled veteran with middling statistics and — in the minds of NFL insiders — not exactly a very high ceiling.
Tarvaris Jackson.
(Try to picture Geno Smith in this scenario 11 seasons later — of course, basic human decency requires that we do so with sadness, since Jackson's post-Seattle career ended with his shocking death in an auto crash just prior to his 37th birthday.)
Just talking football, there are remarkable similarities between Jackson and Smith — a caretaker quarterback, doing a solid but not spectacular job in a season meant to be the beginning of something dramatic, but also a time which would unfold without that loyal caretaker.
Carroll has said repeatedly that a major reason he gave the keys to Jackson in 2011 had to do with the respect he enjoyed in the dressing room.
PETE HAS a dogged belief that you can win in the NFL without a superstar quarterback.
Dominate teams, in fact.
He went out and proved it, in a sense, since the Seahawks' back-to-back Super Bowl appearances came when Russell Wilson was not yet a celebrity.
Not even really a star.
Russ wasn't exactly a caretaker, but those were the days of Beast Mode.
Or …
Pete Mode.
Run the ball, treasure possession, play violent defense with an emphasis on takeaways, use field position as a weapon and, basically, win with physicality.
Carroll's ideal quarterback can manage games, use play-action to hit sudden deep balls, and most of all …
Avoid turnovers.
Wilson seemed to give Seattle most of that — along with a few unscripted big plays every week.
Russ is gone now because, in short, he began to believe that a glamor QB is bigger than the rest of the roster.
That was never going to fly — at least not for long — with Pete Carroll and John Schneider.
As it happened, they finally shipped out Wilson in a year when they didn't see a true NFL quarterback in the draft — and none of the available free agents gave them any kind of buzz.
SO, THEY accepted Drew Lock in the Wilson trade, and announced that he and Smith would fight it out for the No. 1 spot — with Geno starting as the automatic top dog since he's spent time in the Seahawks offense.
It's interesting that there almost certainly will be one more free agent to consider, the 49ers' Jimmy Garoppolo.
San Francisco has handed the starting job to raw but exciting Trey Lance, and hasn't been able to trade Jimmy G because of his $24.2 million salary and $26 million cap hit.
It will be an outright shock if the 49ers don't release Garoppolo, but they'll wait until the morning of Aug. 30 to do it.
They have to pay him and eat that cap number if Jimmy is on the roster after 1 p.m. that day.
However …
Cutting him sooner would give Seattle a little more time to get Garoppolo comfortable in the offense — and for what it's worth, the Seahawks and 49ers face each other in the second game of the regular season.
DOES PETE want Garoppolo?
That's the mystery creating a cloud over the Seahawks – and the competition between Smith and Lock – as the team begins to sharpen up for three exhibition games and then the regular season, which begins on Sept. 12.
Garoppolo has taken a team to the Super Bowl (and another to the NFC title game) without making superstar throws.
The 49ers run the ball, swarm over you with their defense, and basically …
Win by knocking you on your ass.
Garoppolo became the San Francisco starter in 2017, and since then — despite having that great running game to set up play-action passes — he's thrown 66 touchdown passes against 38 interceptions.
Last year, the numbers were 20 and 12.
Meh.
Jimmy is not a good deep thrower, but …
He's an excellent general in the running game, which isn't as easy for a quarterback as fans might think.
If Garoppolo becomes a free agent, as expected, he will want money commensurate with a Tier 1 NFL quarterback.
He may have an offer in Houston, and there's a chance Cleveland would want him for all the games that Deshaun Watson is going to miss.
But Jimmy will be eyeing Seattle, and his agents will be talking to Carroll and Schneider.
SO …
Would Seattle pay him to come in near the end of camp and take over as QB1?
My hunch …
No.
Pete will look at the situation, consider his loyalty to Smith and Lock, understand very well that Jimmy G is not exactly Patrick Mahomes, consider all those draft choices at Seattle's disposal next season — and stick with the QBs on the roster.
If Carroll and Schneider wanted a free agent, I think they'd have moved early and grabbed somebody like, say, Marcus Mariota.
They didn't.
So, I'm betting Geno Smith or Drew Lock will start against Denver in the opener.
I just hope Pete remembers he's now 71 and not 60.
Time to build another Super Bowl team — at least in the Pete Carroll era — is not exactly infinite.
And nobody, I mean nobody, around the NFL thinks Smith or Lock can carry a team to the Super Bowl.
Over to you, Pete.
Email: scameron@cdapress.com
Steve Cameron's "Cheap Seats" columns appear in The Press three times each week. He also writes Zags Tracker, a commentary on Gonzaga basketball which is published monthly during the offseason, and weekly beginning in October.
Quick note: We're not leaving the Seahawks QB situation hanging in limbo. Stick around for a good look at the battle between Geno Smith and Drew Lock.
Steve suggests you take his opinions in the spirit of a Jimmy Buffett song: "Breathe In, Breathe Out, Move On."
Recent Headlines
---