Patricia (Patti) Woodworth Kroll, 58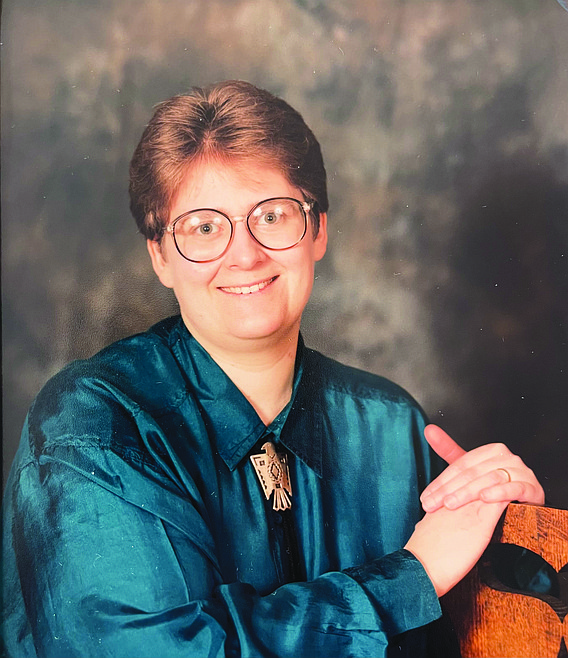 Patricia (Patti) Woodworth Kroll passed away July 31, 2022. She was born March 17, 1964, in Yakima, Wash., to Wayne and Carolyn Woodworth. Brother Mark and sister Teresa (Terri) would soon complete the family. Throughout her childhood, her father pastored churches in Deer Park, Wash., Pendleton, Ore., Stratton, Colo., and Coeur d' Alene, Idaho.
She graduated from Coeur d'Alene High School in 1982 and attended Warner Pacific University. She then went on to Northwest Nazarene University, earning a degree in English and Theology and eventually, Eastern Washington University with a teaching certification.
After time spent in Spokane and Lewiston, she embarked on a new adventure as an English teacher in Japan. She would also spend time with the students there doing Bible studies. Upon returning home she purchased property, moved and renovated an old Diamond Lake cabin and settled in Newport, Wash.
Patti was a talented and creative painter, cook, musician and gardener. Always willing to try new things, she was learning pottery sculpting. She was a lover of books, board games, movies, nature, fishing and animals, especially cats. Many cats were lucky enough to be adopted by Patti.
Patti was a loving aunt to two nephews and four nieces, always curious about their activities and interests, and wanting to teach them something new.
In recent years Patti enjoyed spending time with her Newport church family, singing in the church choir and playing the guitar. She loved swimming at the Camas Center for Community Wellness, Cusick, Wash. She embraced the Native American culture by learning beading, leatherwork and taking a Salish language class.
Patti is survived by parents Wayne and Carolyn Woodworth, brother Mark (Lynette) Woodworth, sister Teresa (Eric) Stone, nephews and nieces Andrew (Ashley) Woodworth, Aubrey (Jared) Crist, Alysse Woodworth, Emily Stone, Sarah Stone and Nathan Stone. She is also survived by many friends from all walks of life that she made over the years, many of whom she quietly served. She is preceded in death by grandparents Gerald and Alice Power, Nathan and Emma Woodworth, and infant brothers Kenny and Michael Woodworth.
A memorial service will be held at 2 p.m. Sunday, Aug. 14, at American Lutheran Church, 332801 US Hwy 2, Newport, Wash. Sherman-Campbell Funeral Home is in charge of arrangements. Memorial contributions may be made to Family Crisis Center, Newport WA. pofcn.networkforgood.com.
Patti, you are dearly loved, and greatly missed. You are in perfect peace and rest with your Savior, Jesus.
"For I am convinced that neither death nor life, neither angels nor demons, neither the present nor the future, nor any powers, neither height nor depth, nor anything else in all creation, will be able to separate us from the love of God that is in Christ Jesus our Lord." Romans 8:38-39
Recent Headlines
---