Joseph Caesar Orsi, 91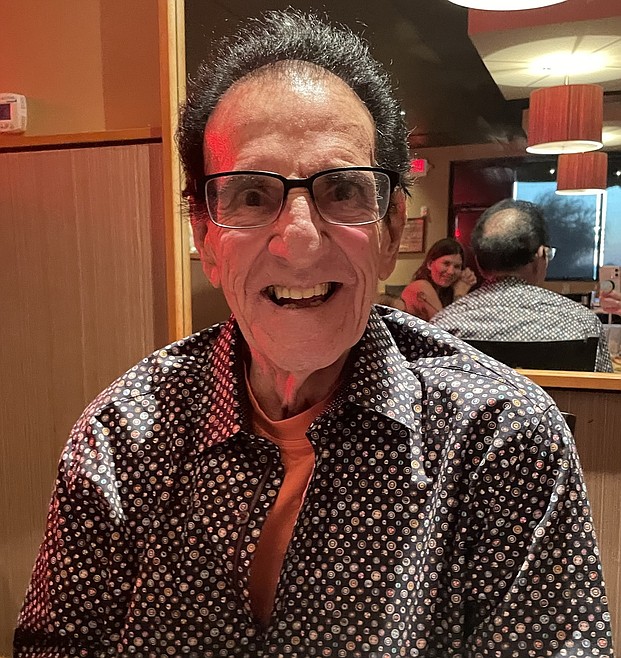 On the July 5, 2022, at 10:49 a.m., Joseph Caesar Orsi took his last earthly breath of life. He passed away in his bed at home in Cave Creek, Ariz., with his daughter, Julie, friend Jean and caregiver Marla by his side. He was surrounded in love by family and friends.
Joe was 91 years old and a veteran of the Korean War. He was born on April 2, 1931, and was preceded in death by his mother, Rose Marie Orsi; father Joseph (Steve) Caesar Orsi; and his siblings, Yolanda, Annie, Dottie, Laverna and brother Tony.
He was survived in death by his son, Kevin Kirstein; daughters Julie, Jennifer and Joey; grandchildren Skyler, Devin, Jack, Gwen and Isabella; and two great-granddaughter's, Willow and Oaklee.
Joe entered the world the same way he lived and excited those around him. Large and in charge! He loved life, he loved to laugh, he loved to eat, and he loved people! Joe had an incredibly successful 60-plus year career in the automobile industry and was well-known, respected and loved across the Pacific Northwest. He spent the last 30-plus years of his career as general sales manager at Dave Smith's Frontier Sales in Coeur d'Alene, Idaho. In fact, you may have seen him in commercials on television, or on the many billboards with his parrot Jojo.
Joe will be missed by many for a very long time. But we will see him again in heaven! I'm certain he will have us all in shiny, new cars and trucks with a handshake and his famous smile!
Joe will be brought to his final resting place at West Plains Veterans Memorial Cemetery in Medical Lake, Wash. A service will be held at 1 p.m. Friday, Aug. 19, 2022, at St. Ann Catholic Church, 2120 E. First Ave., Spokane, Wash. A celebration of life will follow from 3:30 to 6:30 p.m. at Ruby River Hotel, 700 North Division St., Spokane, Room Shoreline A.
Please do not send flowers to the church.
Recent Headlines
---