Marjorie Ellen Fields, 76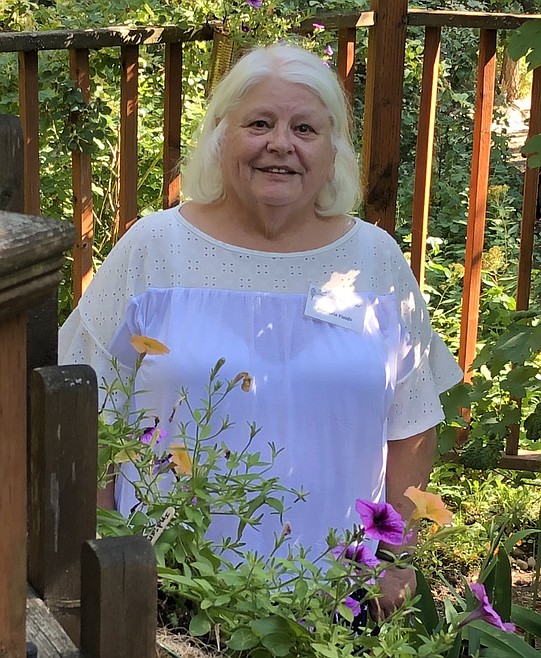 Marjorie Ellen Fields, age 76, of Coeur d'Alene passed away at the Hospice of North Idaho on July 28, 2022. Margie was born in Chippewa Falls, Wisconsin on Oct. 31, 1945, to Robert J. Jackson and Theresa D. Kastel.
Margie grew up on a dairy farm in Boyd, Wis. She attended grade and middle school at St. Joseph's Catholic Church in Boyd. She graduated from Stanley High School in 1963. Margie went to beauty school and worked as a beautician until 1968. She then decided to drive to California with her girlfriend. Margie met her future husband, Britt Fields at a discount drug company in Marina Del Ray in Los Angeles, Calif., in late 1970. Their first date was New Years Eve 1971 and they were united in marriage Jan. 15, 1972, at St. Augustine Catholic Church in Culver City, Calif.
Margie worked until she had her son, Richard on Dec. 15, 1974. She took a year off to be a stay-at-home mom. Margie eventually went back to work, at first part time, and then full time at Computax, a tax processing company in Torrance, Calif.
Margie and Britt lived in North Inglewood, Calif., for the first two years of their marriage. They then bought a home in Hawthorne, Calif., in late 1973 and lived there until moving to North Idaho in June 2013 to enjoy their retirement.
In Feb. 2000, Margie received an outstanding employee award from her employer, Computax, which included a week's stay for two at the Grand Hilton Hotel on the Big Island of Hawaii.
Margie's two favorite hobbies are quilting and gardening. Sitting on the patio in the morning with a fresh cup of coffee was her ideal start of the day. Margie belongs to the North Idaho Quilting and Garden clubs. She enjoyed helping out and learning new things.
Margie is lovingly remembered by her husband of over 50 years, Britt; a son, Richard (and Debbie) Fields; grandchildren, Jacob and Jasmine all residing in Coeur d'Alene. Margie has three sisters living in Wisconsin, Darlene Huffcutt in Shawano, Janie Anderson in Stanley, and Deanne Ginter in Thorp.
Mass of Christian Burial for Margie will be Friday, Aug. 12, at 9:30 a.m. at St. Pius X Catholic Church at 625 E. Haycraft Ave., in Coeur d'Alene. Visitation will be Thursday, Aug. 11 from 4 to 6 p.m. at Yates Funeral Home Coeur d'Alene Chapel 744 N. Fourth St. Interment will be at St. Thomas Catholic Cemetery. Arrangements are provided by Yates Funeral Home. Online registry and condolences may be found at www.yatesfuneralhomes.com.
Recent Headlines
---