Gail Flodin, 81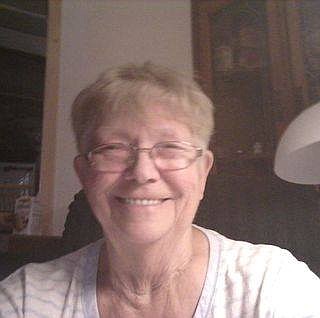 Gail Flodin, of Rathdrum, Idaho, died peacefully Wednesday, July 27, 2022, from the complications of lung cancer.
She was born June 30, 1941, in Missoula, Mont., to Calvin R. and Marjorie M. (Wright) Messinger. Her father was a high school teacher and the family eventually moved to Lewiston, Idaho, where Gail attended school and graduated from Lewiston High School in 1959.
On Jan. 30, 1967, Gail married Kermit Flodin in Lewiston. They spent the next 46 years in the logging industry in Idaho and even a few years in Alaska until Kermit's death in 2013. She worked at several Spokane retail outlets and managed a concession stand at Playfair in Spokane.
Gail loved adventure and either found it or made it happen. She doted on her nieces and nephews, including them in her adventures. She was boisterous and opinionated but had such a compassionate heart for anyone.
Gail's hobbies included husky dogs, traveling, making the best fudge for Christmas, heavy metal music and family history. In recent years, she belonged to a travel group and toured Europe and some Caribbean countries. Gail also enjoyed fishing and picking huckleberries.
Gail belonged to the group Rambling Rovers that is a drive and dine group in the Coeur d'Alene area.
In addition to her husband, she was preceded in death by her parents; her sister, Robin Putnam and her brother, Loren Messinger. She is survived by numerous nieces and nephews.
Viewing will be from 10 a.m. to 6 p.m. Wednesday, Aug. 10, 2022, at Short's Funeral Chapel. The graveside service will be held at 10:30 a.m. Thursday, Aug. 11, 2022, at Dry Creek Cemetery near Deary.
The family suggests memorials be made to Hospice of North Idaho, 2290 W. Prairie Ave., Coeur d'Alene, ID 83815; or to a charity of the donor's choice.
Arrangements have been entrusted to Short's Funeral Chapel, Moscow, and online condolences may be sent to www.shortsfuneralchapel.com.
Recent Headlines
---