Frank Henry Browning, 85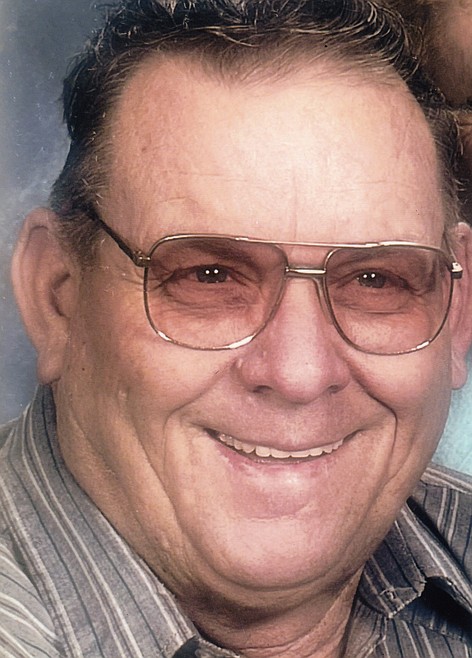 1937-2022
Frank Henry Browning, of Hayden, Idaho, was called home peacefully on July 28, 2022, at the age of 85 with his wife and family by his side.
He was born June 11, 1937, in Ellisforde, Wash., to Frank and Theresa Browning.
He was an adrenaline junkie and avid horse lover. He rode the Omack Suicide Stampede races multiple times in his younger days. From there, he kicked it up a few notches and raced the Figure 8 races at Stateline Speedway and took many wins in Demo Derby's around the Inland Northwest. He was known for his fast speeds, built tough cars and aggressive driving. One of his favorite sayings was "You never drive faster than your guardian angel can fly."
Fly high number 24!
He married the love of his life, Judy Browning, Dec. 22, 1975, in Coeur d'Alene, Idaho. From there, they built a lifetime of memories in Hayden.
He is survived by his wife, Judy Browning; daughters Tina, Diane (Dale) Goebel and Vicky (Garry) Hill; grandkids Chad and Allison Neal, Brittany (Jordan) Karst, AJ (Jordan) Mills, Megan Mills, Dustin Goebel, Austin Hill and Taylor Hill; and three great-grandkids: Bentley Karst, Kinsley Karst and Madelyn Mills; his sister, Joanne (Jim) Wilson and brother Norman (Geraldine) Browning.
He is preceded in death by his parents, Frank and Theresa Browning; daughter Shari Neal; sister Fran Robinson, Jessie Marks, and lefty vest; brother Ron Browning and granddaughter Tiffany Goebel.
Fun facts about Henry are, he never let a visit go by without a joke or two. He was part of the Romeo Club. His nickname was Slugger and he was a master prankster. He took his final lap and will be deeply missed by all.
In lieu of flowers, please consider donating to Schneidmiller Hospice House, 2290 W. Prairie Ave., Coeur d'Alene, ID 83815.
A memorial service will be held at 9 a.m. Saturday, Aug. 13, 2022, at Yates Funeral Home, Hayden Chapel, 373 E. Hayden Ave., Hayden.
Please visit Henry's online memorial and sign his guest book at www.yatesfuneralhomes.com.
Recent Headlines
---