Soccer for Success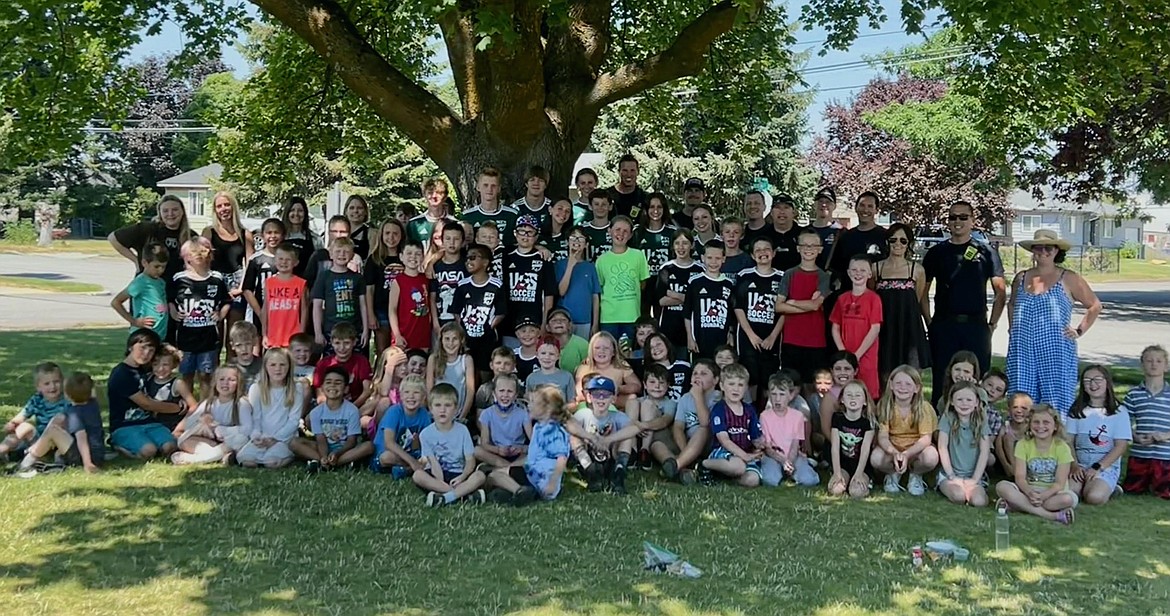 U.S. Soccer Foundation's Soccer for Success participants pose for a photo beneath a tree at Borah Elementary School on July 28 as the program wrapped for the summer. Soccer for Success was offered by the University of Idaho Extension 4-H and Eat Smart Idaho programs to combat childhood obesity and foster character development using coaches and mentors. Participants received soccer jerseys, soccer balls, shin guards and water bottles through the 4-H funding to continue their new healthy habits at home.
Courtesy photo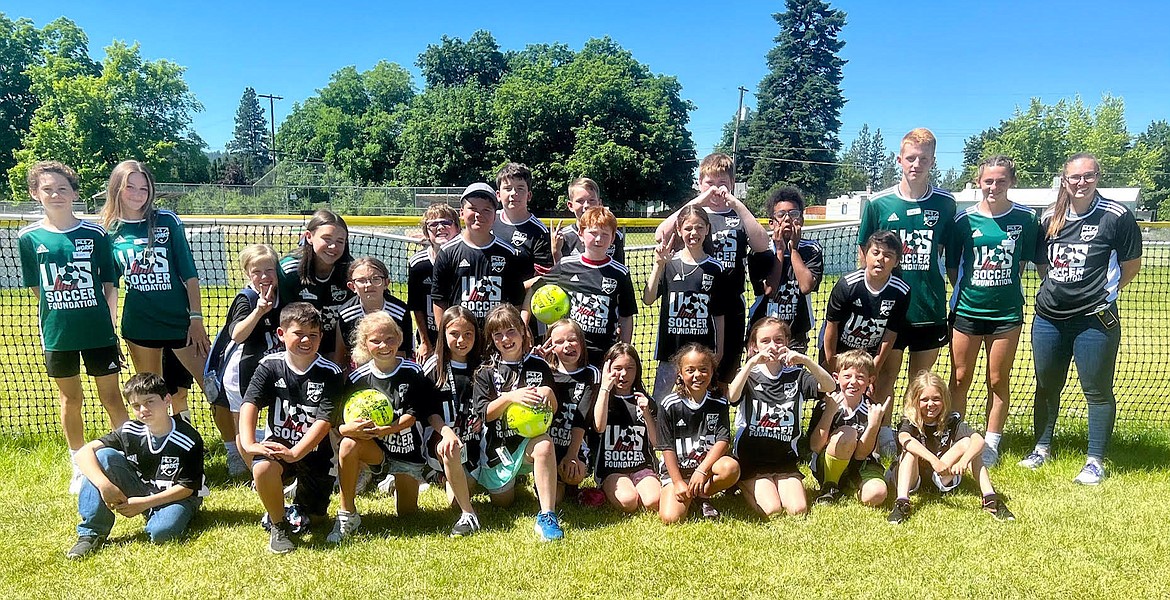 Soccer for Success participants strike a pose on the field at the Boys and Girls Club in Post Falls.
Previous
Next
Soccer for Success participants pose for a photo beneath a tree at Borah Elementary School on July 28 as the program wrapped for the summer. Soccer for Success was offered this summer by the University of Idaho Extension to combat childhood obesity and foster character development using coaches and mentors.
Three different funding streams through University Of Idaho Extension supported the program: 4-H Ignite Your Park, 4-H Healthy Habits and Eat Smart Idaho. All funds were used in partnership with the U.S. Soccer Foundation.
The funding allowed nine teen coaches and mentors to work with more than 100 youth at the Coeur d'Alene School District's Cda4Kids program, both Boys and Girls Club sites and at Borah Elementary's Summer Plus program.
Each participant received:
Eight nutrition lessons offered through Eat Smart Idaho and 4-H Healthy Habits.
More than an hour of daily soccer training offered at each site using teen coach/mentors, who stayed at each location and have lunch at summer feeding sites in the Coeur d'Alene and Post Falls School districts to impart healthy habits.
Program participants received soccer jerseys, soccer balls, shin guards and water bottles from the U.S. Soccer Foundation to continue their new healthy habits at home.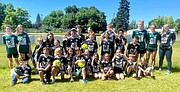 Recent Headlines
---