Barbara "Barby" Ostafin, 59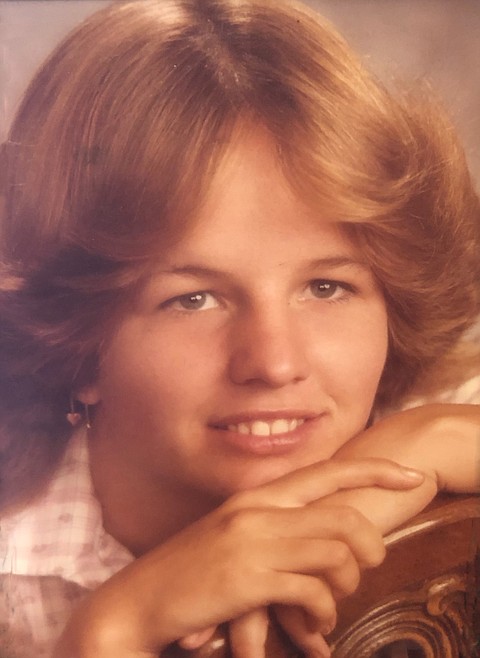 Barby was born on Oct. 29, 1962, in Santa Maria, Calif., and welcomed home by Christ on Aug. 1, 2022, in Coeur d'Alene, Idaho. She was passionate about her work as a certified medical assistant for Kootenai Health from 2007-2021.
She was preceded in death by her father, Clarence "Wright" Crakes; stepmother, Dani Crakes; sister, Carol Alloway and stepsister, Melana Tucker.
She is survived by her beloved husband, Bill Ostafin; children, Chris Ostafin, Heidi Ostafin, Kirsten and Clayton Campbell, and Shane Ostafin; six grandchildren, Aubrianna and Noah Ostafin, Jacob Ostafin, Zaiden, Van, and Cade Campbell; her mother, Barbara Tucker; and siblings, Thomas and Brenda Crakes, Elizabeth and Alan Campbell, Peggy and Jerry Oswald, Christy Valdez, Cathy and Ted Novack, John and Nicole Mendoza, and Carlinda Tucker.
Barby's siblings want you to know that she came into this world lively and full of spunk and that's how she was when she left the world, too. She was all about family and giving kids a safe and happy place to grow and be loved by their Aunt Barby. She was the extra mom to many nieces and nephews, especially for holiday celebrations and barbecues, where she always had a pot of coffee ready for visitors. Most importantly, she left us better for having her as our sister.
Her children want you to remember their mom for her spontaneous nature, as she always had fun crafts, trips or games for her kids and grandkids. She had an acute sense of their needs, how to protect them and to lead them to walk in truth. All her children were always in her consideration, and she was always available for motherly advice, a friendly phone call or a shoulder to cry on. She set an excellent example not only as a mother, but a supportive and loving spouse. Her strength in battling cancer for four years while masking the pain from her children is a testament to her unmatched love.
Bill says to Barby 'I admire your strength, loyalty, and thoughtfulness. I adore you. Know above everything else, you are an amazing wife. I am so blessed to be your husband. I hope you felt the love I have for you for eternity. See you in Heaven with Jesus. Love you forever, Bill.'
Barby would want you to know how much she loved her husband, children, and grandchildren, especially the two she felt honored to raise, Aubrianna and Noah. She sought to share her love for Christ with children through her teaching at AWANA. More than anything she hopes her life instilled a piece of that love for Christ in you.
A celebration of life will be held at Yates Funeral Homes, 373 E. Hayden Ave, Hayden, Idaho at 11 a.m., on Monday, Aug. 8, 2022.
Please visit Barby's online memorial and sign her guestbook at www.yatesfuneralhomes.com
Recent Headlines
---