Athol Daze happening Saturday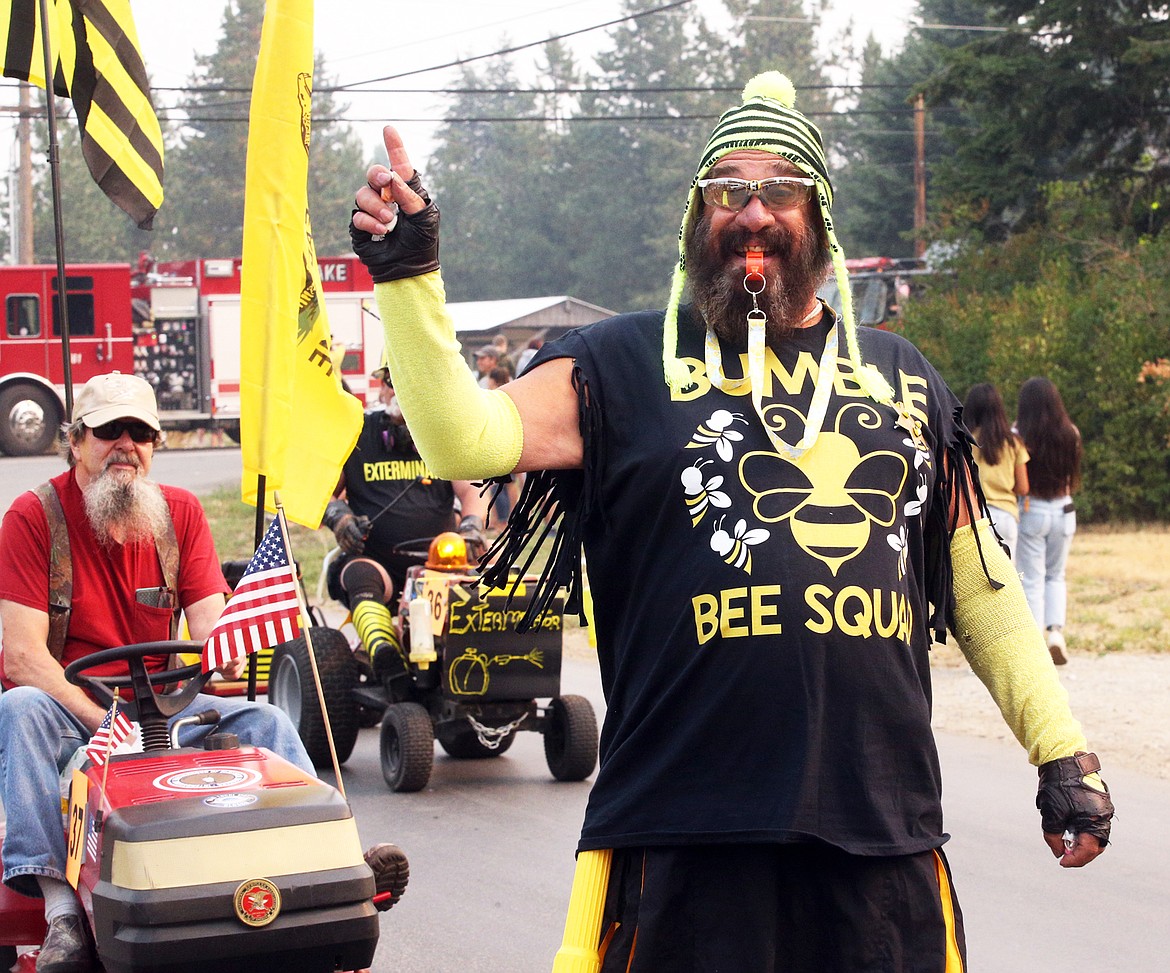 Marty Radenz is with the Bumble Bee Squad at Athol Daze in 2021.
Athol Daze is Aug. 13.
The theme is "Hometown Pride Athol Wide … Athol Daze" as the area's community summer celebrations wrap up.
The highlight will be the parade, which starts at 9 a.m. It will feature veterans, floats, classic cars, horses and more.
The parade route goes up Old Highway 95 from Athol Elementary School to Highway 54, to Third Street and then to City
Park. Free bleacher seating will be in front of Beau Monde.
After the parade, trophy winners and the 2022 Athol Citizen of the Year will be announced.
There will also be bed races that start at 3 p.m., a car show, food, crafts, music and activities for children.
Recent Headlines
---