Dancing in the dirt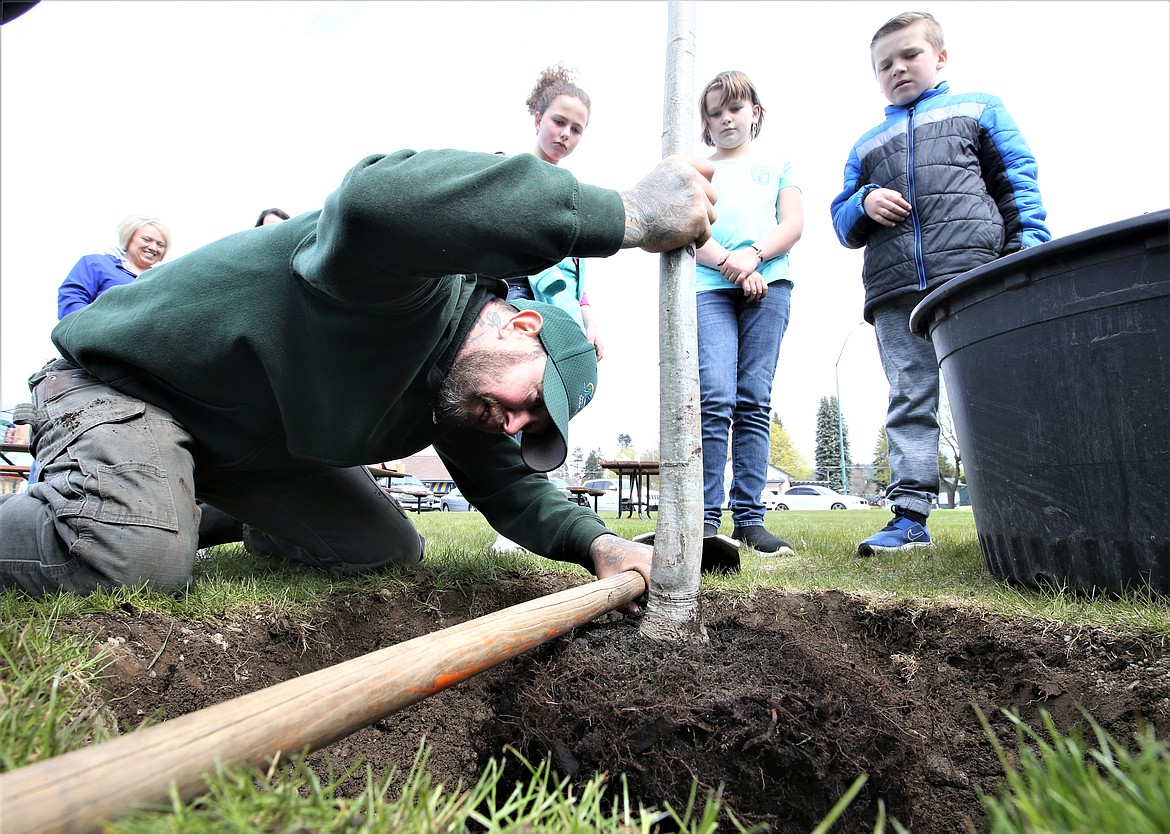 Jarrod O'Dell with the city of Coeur d'Alene shows students how to plant a tree on Friday at East Sherman Pocket Park during an Arbor Day celebration. Looking on, from left, are Penny Bircher, Kyndall Fouche and Blake Parkinson.
BILL BULEY/Press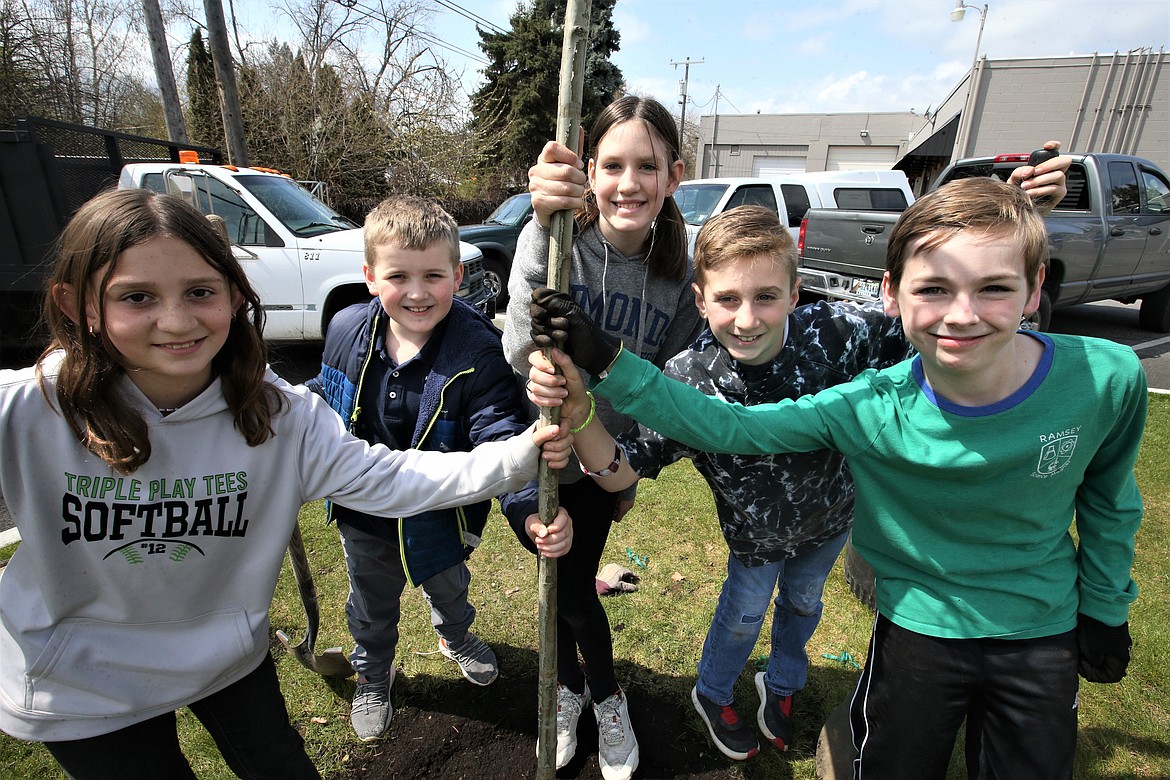 Ramsey Magnet School of Science students, from left, Kennedy Spencer, Michael O'Callaghan, Alaina Freed, Harrison Gabbert and Ryker Stevens, pose with the oak tree they planted on Friday at the East Sherman Pocket Park.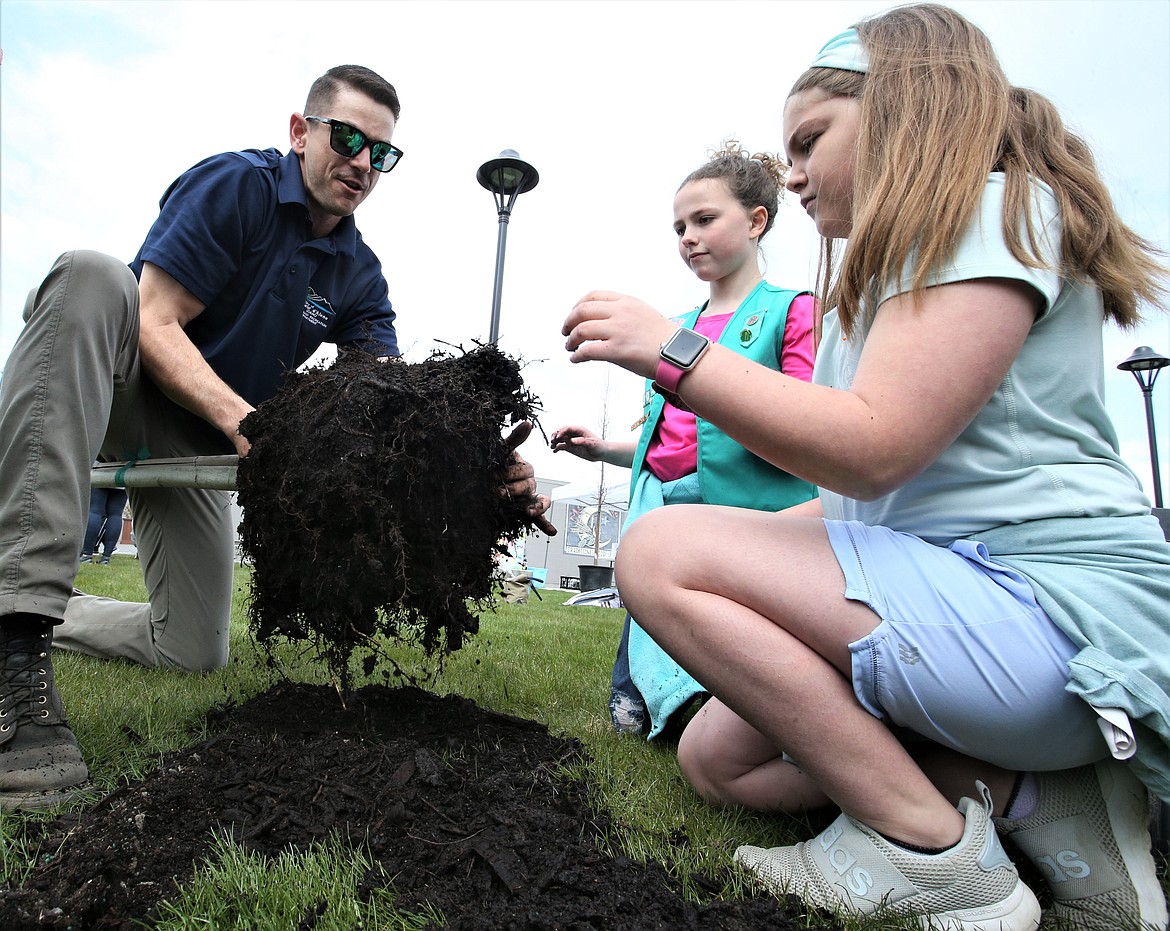 City of Coeur d'Alene Urban Forester Nick Goodwin works with students Penny Bircher, left, and Oakley Wagner on planting trees at the East Sherman Pocket Park on Friday.
Previous
Next
by
BILL BULEY
Staff Writer
|
April 30, 2022 1:09 AM
COEUR d'ALENE — Urban Forester Nick Goodwin had kids dancing in the dirt on Friday.
Which they were happy to do, even in new Nikes.
"Irish River Dancing is like the best," yelled one student after they finished hopping and stomping around a freshly planted red oak tree.
The impromptu party was part of an Arbor Day celebration at the East Sherman Pocket Park with the city of Coeur d'Alene and Ramsey Magnet School of Science.
Under the guidance of city staff including Goodwin, Jarrod O'Dell and Parks Director Bill Greenwood, about 25 students planted trees, came away with seedlings and had a whole lot of fun getting down and dirty on a chilly morning.
They dug holes about 18 inches deep and 3 feet wide for two red oaks, an emerald city tulip and a dogwood. All are now firmly in the ground.
"It's so cool we get to come out and do this," said fifth-grader Harrison Gabbert.
He enjoyed the hands-on approach and came away confident the oak tree standing strong would grow taller.
"Most likely," he said.
Goodwin told students the state tree is the western white pine and he had free seedlings.
"You guys want to take one home?" he asked.
They did.
Goodwin liked the students' enthusiasm.
"They did great. They came with a positive attitude and had some fun," he said.
The dancing was his idea to compact soil around the tree.
"So I figure with some light little kids' feet in there, that would be perfect," he said.
Students heard about the importance of planting trees at the right depth, loosening soil around the roots, massaging the root ball and making sure the root flare isn't too deep.
Goodwin hopes the Arbor Day lesson sticks with students.
"They can take a little piece of that home, maybe teach their parents the importance of trees," he said.
Greenwood said the city planted trees at the pocket park at 16th and Sherman last year, but deer made short work of them.
This time, they're protected with plastic tubes.
O'Dell said he hopes students learned to appreciate trees.
"They're there for a reason and it's important they be there," he said.
Students took their outdoor classroom to heart.
"You should always take care of trees and if you plant it wrong, they can die," said Kennedy Spencer, a fourth-grader.
Fifth-grader Alaina Freed soaked in her surroundings. She enjoyed shoveling and finishing the day with dirty hands.
But what did she learn?
"Trees are important and they help us live," she said.
How?
"They produce air," she answered.
Gabbert elaborated.
"(They) take in the carbon dioxide and produce the oxygen," he said.
Spencer summarized it like this:
"It's smart to know how to plant a tree."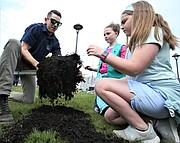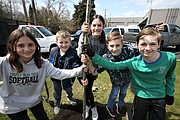 Recent Headlines
---