Coming to Towne
by
NILS ROSDAHL/Special To The Press
|
April 24, 2022 1:07 AM
A four-story Towneplace Suites Hotel is under construction where the Outback restaurant was previously in the Plaza at Ironwood (southeast of the Interstate 90-Northwest Boulevard intersection).
Connected to the Marriott chain, the hotel will have 89 suites with full kitchens and Wi-Fi, a pool, hot tub, fitness room, on-site laundry, a business center and common area. The fourth floor rooms will have a lake view.
Check www.towneplacesuites.marriott.com/amenities.
IVNV moves to Mineral Drive
Focusing exclusively on IV nutrition, IVNV has moved from Riverstone to Suite 300 at 7600 N. Mineral Drive, west of U.S. 95 in north Coeur d'Alene.
With the initials IVNV standing for intravenous envy, it offers nutrient infusions including vitamins, minerals, amino acids and custom compounds geared toward overall health improvement and maintenance, not simply helping with immediate ailments.
Led by Eric Foti, Matt Dill and Doug Stafford, the staff collaborates with local health care professionals to provide specific infusions that benefit the unique needs of chronic illnesses.
Hours are 9 a.m. to 5 p.m. Mondays, Wednesdays, Fridays and Saturdays with the place available for events and private parties. Phone 208-771-4868. Check www.ivnv-cda.com.
Reignite Health Northwest opens on Sunset Court
Offering various options to help patients reach their goals with a personalized approach, Reignite Health Northwest will open May 1, in Suite 10 at 296 W. Sunset Ave., east of U.S. 95.
Jim and Melinda Leonard offer IV nutritional therapy, medical weight loss, men's health, Peptide therapy and convenience care. Hours are 9 a.m. to 4:30 p.m. Tuesdays, Wednesdays and Fridays, 9 a.m.to noon Saturdays and other days and hours by appointment. They also offer services at homes.
Phone 208-618-8787. Check www.reignitehealthnw.com.
Edgy Veggie Salad on Government Way
Offering made-to-order salads, Edgy Veggie Salad Co. is at 3625 N. Government Way, north of the Neider Avenue Safeway.
Anne Noe offers an assortment of salads with grilled chicken or steak with salad dressings made from scratch. Soups, bisques and stews will be available November through March. Hours are 11 a.m. to 3 p.m. weekdays and on May 23 will be extended to 11 a.m. to 6 p.m. Monday through Thursday and 11 a.m. to 3 p.m. Friday and Saturday.
Large lunch orders can be catered. Phone 208-770-0080. Check www.edgyveggiesaladco.com.
Now the Tidbits
Memory Lane is moving from the Plaza Shops downtown to Silver Lake Mall.
OSI Hand Surgery is new at 1621 N. Third St.
The Kootenai County Farmers' Market will open Saturday, May 7, at U.S. 95 and Prairie.
St. Joseph's Ear, Nose, Throat & Allergy Clinic will have a new building at 849 N. Syringa, Post Falls.
Watch for commercial construction west of Highway 41 between 16th and Horsehaven in Post Falls.
Businesses to be in the new Lucille Building at 2605 N. Fourth St., are Northwest Construction Management, Refined Salon and Stylus Wine & Vinyl Bar.
Something is happening with the former Owl Cafe in Hayden.
Post Falls RV Campground is under construction at 70 W. Cabelas Way between the Cabela's store and State Line Walmart in The Pointe at Post Falls.
Many of 16 commercial lots are available in the planned Prairie Crossing Shopping Center in the northeast corner of Highway 41 and Prairie Avenue.
A burger place and cosmetic salon will be in the new building at Fourth and Lakeside.
A new building for Etco Services is under construction off Huetter north of Seltice and I-90
The PACR office building is under construction at 1857 W. Hayden Ave.
Breaking Bread Bistro will be where Davis Donuts was at Fourth and Best.
A sign on Wayne Drive in Hayden says "Future home of Blue Chip Chiropractic."
Open Arms Real Choices Clinic will open May 2 at 8056 N. Wayne in Hayden.
A new Pizza Hut will be in Hayden.
The Mill will be a four-story mixed-use building at Government Way and Mill Avenue with businesses on the ground level and 43 apartments above.
Consign Furniture has a "coming soon" sign southwest of the U.S. 95-Lancaster Road intersection..
An Express Exterior Carwash is being built in the 3400 block of Seltice in Post Falls.
Watch for construction in the northwest corner of Government Way and Hayden Ave.
Coeur d'Alene Pet Market will be at 6424 Government Way.
Cornerstone, a four-story commercial and residential building, is under construction in Riverstone.
Bruchi's quick service restaurant is planned for a new building north of the corner of Highway 41 and Mullan Avenue.
Watch for construction of Vantage Point Brewery across from Michael D's Eatery off Coeur d'Alene Lake Drive.
A Grease Monkey auto place will be at the Crossings in Athol.
Gentlemen Sausages will soon be in the former Abi's Ice Cream location at 112 Fourth St.
A Capriotti's Sandwich Shop will come into the former Chipotle Mexican Grill building at 305 W. Appleway.
A Sarah Hamilton FACE place will be at 2120 Northwest Blvd.
A new commercial and residential building, Midtown Centre, is being built at 821 N. Fourth St.
Watch for major changes with the Burger Bunker and Bunker Bar off Spokane Street in Post Falls.
Pearl & Tin will be in Suite 101 at 2605 N. Fourth St.
The Den will be a new tavern at 761 N. Idaho St., in Post Falls.
The CD'A Corner Store is adding a kitchen and tables downtown.
Coeur d'Alene Nissan will have a major addition to its building off U.S. 95.
Ivonne Welch Insurance Agency is new in Suite 203 at 2065 W. Riverstone Drive.
The Post Falls Pavillion food truck court will be near the Highway 41 and Horsehaven intersection.
Paraprosdokians are figures of speech in which the latter part is surprising, unexpected, often humorous — such as "If I agreed with you, we'd both be wrong."
Contact Nils Rosdahl at nrosdahl@cdapress.com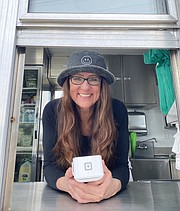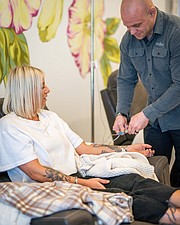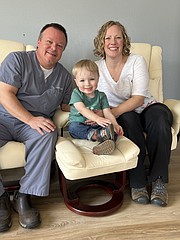 Recent Headlines
---