Weather rollercoaster a hair-raiser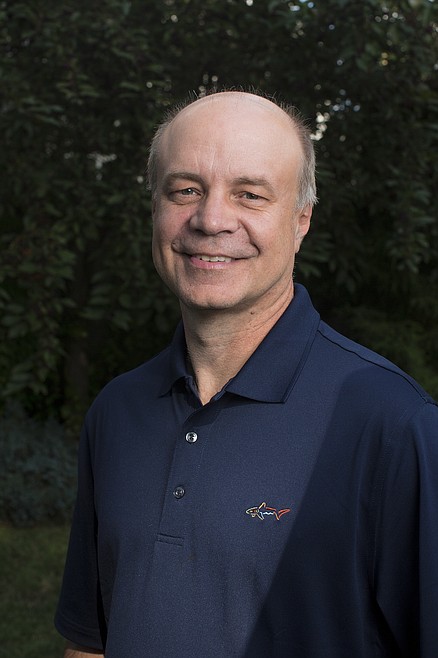 It's been another crazy weather pattern across the Inland Northwest.
There was no measurable snowfall in March, and it seemed like winter was coming to an end. However, things are very different in April.
We've been dealing with record snows and much colder than normal temperatures. Wednesday's morning low of 23 degrees tied a record low for the date.
On Thursday, Coeur d'Alene had a high of only 38 degrees, which was a record for a low-maximum. Our normal high at this time of year is close to 60 degrees.
As of the weekend, we've had eight days in a row with high temperatures below 50 degrees. This chilly weather pattern in the West has made things feel more like February than April. According to Cliff's records, it's the longest cold snap in April since records began in 1895.
On April 15, many woke up to a big blanket of snow. The storm total was 7.8 inches at Cliff's station.
Snow started falling late Thursday night on the 14th and 1.3 inches was measured. That was not a record for the date as there was 5.1 inches recorded on April 14 in 1922.
However, the remaining 6.5 inches on the 15th was a record, smashing the old one of 1.2 inches set back in 2008. The 6.5 inches on the 15th is also the snowiest day in April's history.
In addition to not being a typical storm in April, the snowfall seemed to be more localized over Coeur d'Alene. A friend of mine, Tom, who lives about 5 miles to the west away from Cliff, reported 8.5 inches from that system. Most other stations in the Coeur d'Alene area had 5-7 inches of snow.
However, outside of Coeur d'Alene, snowfall amounts were much lighter. For example, the station in Kellogg reported a half-inch of snow. Some stations in the Rathdrum Prairie only had traces. To the north around Spirit Lake, there was no measurable snow.
It's almost hard to believe that between Jan. 6 and April 6, only 6.4 inches of snow was reported. As I've mentioned earlier, that was the least amount of snow ever for that timeframe.
According to Cliff's data, that stretch of practically snowless weather broke the record low of 7.7 inches set back in 1929. The average snowfall for April is only 0.7 inches, which mostly occurs at the beginning of the month.
In terms of rain and melted snow, we're already above the April average of 1.77 inches and it looks like more wet weather is on the way.
Last Monday, Portland residents woke to a layer of snow — the city's first measurable snowfall in April in recorded history. Areas around Portland reported snowfall totals as high as 2-3 inches and left approximately 100,000 people without power.
There were also reports of snow in the mountain regions of Oregon late last week as well. Some residents reported totals of around 1-2 feet.
To the east of our region, areas from eastern Montana to the Dakotas experienced a "once-in-a-century" blizzard, with some totals in Montana reporting up to 47 inches of snow. Conditions were so bad that the main interstate, I-94, was closed.
Behind this system, a bitterly cold air mass dropped wind chill temperatures to near minus 50 degrees on Thursday. Air temperatures in Montana dropped down to near 10 degrees, the coldest April weather since 1986.
The same storm also brought some much-needed moisture to northern and central California. Snow fell in the Sierra Nevada mountains and locals are hoping this will ease fire danger levels.
We still see above normal moisture through the rest of this month and into May. There may also be a few storm systems that are cold enough to produce more snowflakes in the lower elevations, but mainly during the overnight hours. Therefore, it's possible that we could challenge the Coeur d'Alene seasonal snowfall normal of 69.8 inches.
I have to admit, I didn't think our chances were very good to get close to normal levels for seasonal snow based on the overall weather patterns. However, many other stations across the Inland Northwest will likely end up with below normal annual snowfall, especially the ones that were missed from the recent heavy snowfalls.
By the way, the latest date for measurable snowfall in Coeur d'Alene was May 6, 1950, with two inches.
Also, storm systems expected later this month could also be strong enough to provide some much-needed rain into Northern California. Unfortunately, the Desert Southwest and Southern California will likely be dry through at least the end of the month.
• • •
Contact Randy Mann at randy@longrangeweather.com
Recent Headlines
---