Candidates go toe to toe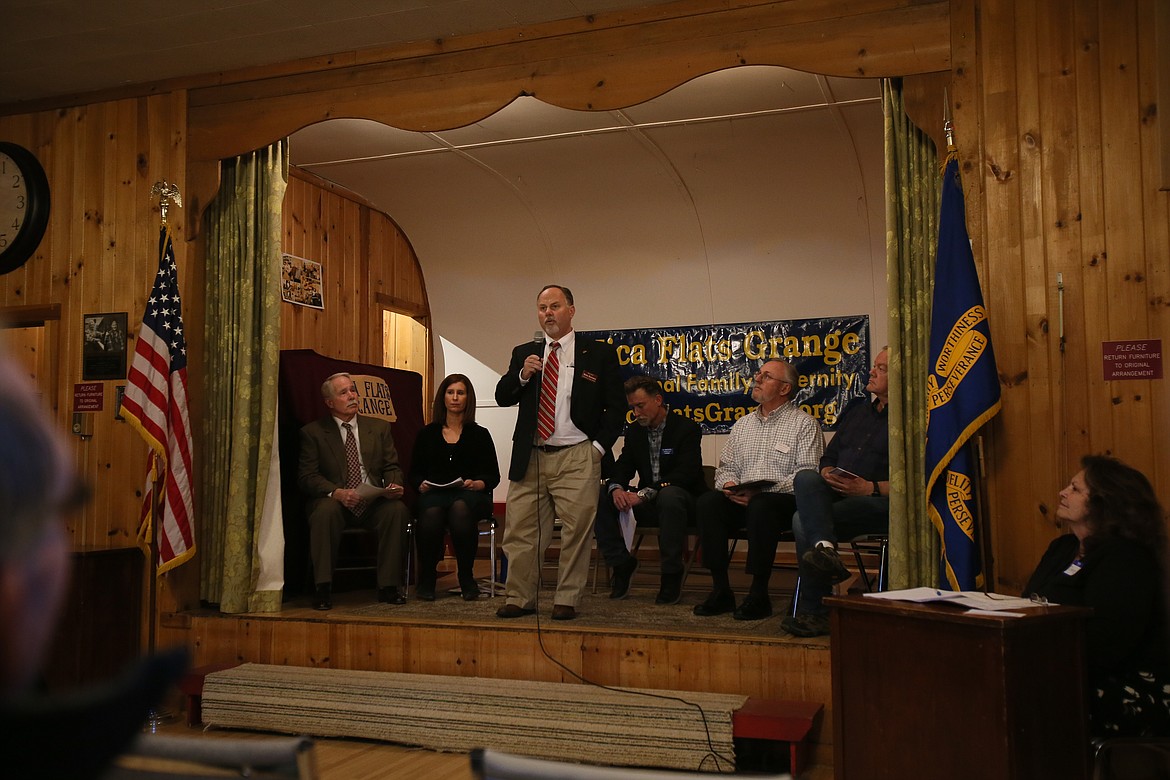 Kootenai County Assessor Béla Kovacs takes the stage during a candidate forum at Mica Flats Grange on Friday.
DEVIN WEEKS/Press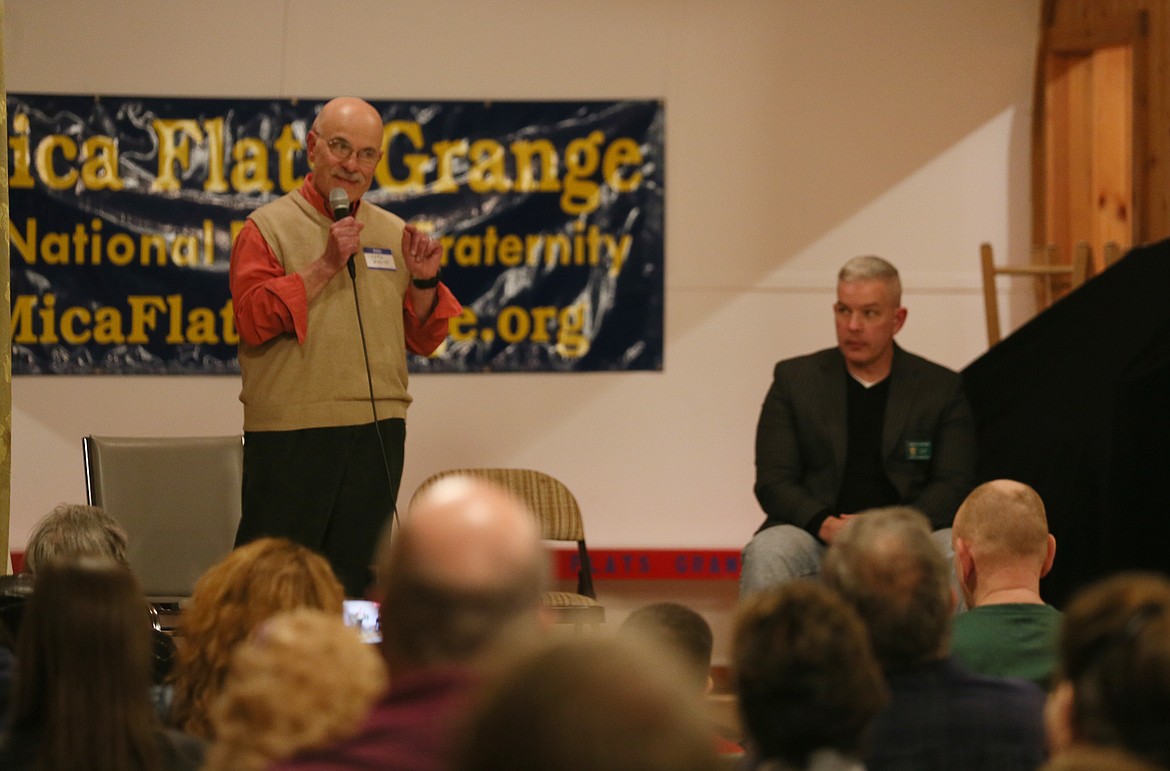 Incumbent Kootenai County Commissioner Chris Fillios speaks while opponent for District 2 seat Bruce Mattare waits his turn Friday during the candidate forum hosted by Mica Flats Grange.
Previous
Next
by
DEVIN WEEKS
Staff Writer
|
April 16, 2022 1:09 AM
COEUR d'ALENE — A dash of spice was thrown into the mix as rivals shared the Mica Flats Grange stage during a candidate forum Friday night.
The heat was turned up while Kootenai County Assessor Béla Kovacs and his opponent, Bob Scott, exchanged barbs over a recent vote of no confidence in Kovacs issued by county employees.
Kovacs said it was "very curious" the petition began circulating so close to the election and that it wasn't brought to his attention before going public.
"When I hired the chief deputy that I have, the chief deputy had nine months to work with me," he said. "It's actually in the job description, before taking any action on any sensitive matter, to coordinate and seek first concurrence from the assessor … We should work closely together. It's extremely curious to me why nothing happened in the nine months leading up to this and all of a sudden it happens during the campaign."
Scott said it was triggered by words Kovacs used on his campaign website.
"He insulted, he disrespected his staff," Scott said. "If you go read the letters, you'll hear from these people, these good people, that have had enough. They will not work for this man. If he gets re-elected, he will fail. He can fire them, he can try to replace them. He's got great people and if he has their backing, he'll be very successful. But he won't have them because he's done too much and that was the straw that broke the camel's back."
Incumbent Kootenai County Commissioner Chris Fillios and opponent for District 2 seat Bruce Mattare went tit for tat on a number of issues, from shoreline ordinances and wages for county employees to the explosive growth Kootenai County is experiencing.
"This is where I think my opponent is a day late and a dollar short," Mattare said. "He just gave the jail deputies a $2-an-hour raise. Well, that's after the fact, we just lost a $389,000 contract with the U.S. Marshals Service because we can't take inmates anymore."
The raise added about $400,000 to the budget, he estimated, on top of the loss of the contract.
"It's money well spent in my opinion, but to the taxpayer it cost you about $800,000," Mattare said. "This stuff should have been done five years ago. We should have had a plan and we shouldn't be playing crisis management right now."
Fillios said if voters want to preserve their quality of life, he is the logical choice.
"I was at the forefront of establishing transparency so that everybody in the county can track exactly what we're doing almost at any point in time, whether live or at their leisure," he said. "Right now, we're still operating as a debt-free county. We've made great strides. We continue to do that, and I expect and I hope to be re-elected by you so we can continue the work that lies ahead."
Roughly 70 people attended the forum, which included time for introductions, stump speeches and Q&A sessions.
Mica Flats Grange President Nancy King said one of Mica Grange's points of interest is to be a non-partisan player in politics.
"We do send resolutions to our county and state level, which also goes up to national," she said. "We are actively involved in trying to make change as far as politically in things that we feel are important."
Mica Flats Grange has a tradition of hosting candidate forums, King said.
"It's good that we're in an election year and that we can bring the candidates and the citizenry together and hopefully inform the people of the candidates' positions to where they can make an informed choice," she said.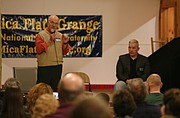 Recent Headlines
---