Employees criticize county assessor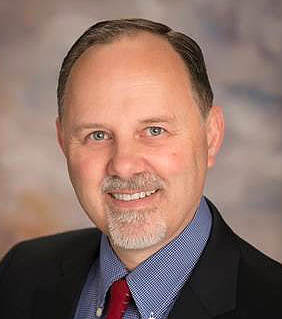 by
KAYE THORNBRUGH
Staff Writer
|
April 14, 2022 1:08 AM
COEUR d'ALENE — More than 30 county employees issued a vote of no confidence in Kootenai County Assessor Béla Kovacs this week, calling him a detriment to the office — and calling on him to end his campaign for election.
Kovacs contends the staff's complaints are politically motivated.
County commissioners voted unanimously in May 2020 to appoint Kovacs to the office of assessor, after the death of Kootenai County assessor Rich Houser.
In March, Kovacs filed as a candidate in the Republican primary race for assessor.
A total of 34 people signed a statement of no confidence this week, two of whom are former employees of the Assessor's Office. No vehicle licensing employees signed the statement.
In letters submitted to The Press, employees cited Kovacs' inexperience, disinterest in the daily workings of the Assessor's Office and alleged disrespect for staff as reasons for their lack of support.
"We fully believe if this letter does not drive positive change … there will most certainly be retaliation," a letter from the group read. "We stand ready to pay the price for doing what we know in our hearts is the right thing for the office and citizens of Kootenai County."
Read the letters in full at cdapress.com.
Chief Deputy Assessor Allyson Knapp, who Kovacs hired last year, said numerous employees came to her with concerns about Kovacs' behavior and leadership.
Knapp said she relayed the staff's concerns to the county but found no solutions, because the assessor is an elected office. She said there appears to be no mechanism with which to address Kovacs' alleged behavior.
"I do not know how to help them," Knapp said in a letter submitted to the Board of County Commissioners. "I truly find this frustrating."
Knapp said the "straw that broke the camel's back" was a page on Kovacs' campaign website, where employees assert Kovacs misrepresented comments made during a weekly staff meeting for political gain.
The original version of the webpage, archived by The Press on Tuesday, read: "Some appraisers report that some properties have not been re-evaluated within the last 8 to 9 years, possibly more. Some appraisers here have revealed a past practice and approach of, '… if there are no recent sales in an area, then don't change it.' How can that be uniform, fair or equitable!?"
An edited, lengthened version of the paragraph appeared on Kovacs' website Wednesday.
It read, in part: "Some appraisers have reported past practices that they had no control over and which they have ethical concerns over. They wanted those things to change and through no fault of their own they were not in positions to make the needed changes. For example, there were some past well-intended practices that inadvertently lead to situations where pockets of properties have not been re-evaluated within the last 8 to 9 years."
Kovacs said he edited the webpage to provide more details and context.
Employees reportedly balked at the original version, some writing that it was untrue and damaged the Assessor's Office in the eyes of the public.
"What is reflected on his campaign website is fabricated compared to what took place," Aubreyann Hollenbeck wrote in a letter submitted to the BOCC.
She said an employee was speculating on why a previous appraiser did not adjust some property values of a specific neighborhood and seeking guidance on how to handle the issue.
"(Kovacs) used this situation to manipulate the narrative to fit his political agenda and to bring a lack of trust and faith in our current and past appraisers," Hollenbeck said.
Hollenbeck also described an instance earlier this month when Kovacs allegedly said he's noticed Idahoans "try to work the system."
"This comment was a great disrespect to the people of Kootenai County," she said.
Kovacs reportedly met with Knapp on Monday in an executive session.
Commissioner Chris Fillios arranged the meeting. He said he did so at the advice of one of the county's attorneys, in order to expedite a possible solution to the conflict.
"For me to have done anything less than that would've been irresponsible," he told The Press.
In the meeting, Knapp reportedly spoke on behalf of the employees who signed the statement of no confidence.
She gave Kovacs until 4 p.m. Tuesday to end his campaign; otherwise, staff said they would make their complaints public.
"This is something that I flatly will not do!" Kovacs said in a news release.
He accused Knapp of "fomenting disharmony and distrust in the office."
"The documentation that (Knapp) provided in Monday's meeting reveals that she had solicited statements from people outside of the department, and even outside of the county, which is a major concern when the person doing that is supposed to be a confidant to the assessor," Kovacs said.
At 3:51 p.m. Tuesday, Kovacs published a news release titled "Things Have Turned Political," in which he described what he views as political motivations behind the staff's criticism.
The statement appeared on Kovacs' campaign website Tuesday afternoon but disappeared the next day.
Kovacs issued a revised, lengthened news release Wednesday afternoon, under the same title. The document is published in full at cdapress.com.
In the news release, Kovacs said "a political opponent inside the office has adversely affected the harmony" in the work environment.
Kovacs' opponent in the Republican primary election, Bob Scott, is the Residential Lead Appraiser for the Kootenai County Assessor's Office.
Scott did not sign the letter of no confidence, nor did he submit a statement about Kovacs.
One employee alleged Kovacs became "consumed with paranoia and obsession" after Scott entered the race, tracking the whereabouts of employees and eavesdropping on their conversations.
Another employee said Kovacs's recent "unpredictable moods and odd behavior" have "fostered a climate of anxiety and uncertainty" in the office.
Kovacs said he believes the staff's complaints are rooted in defensiveness.
Since his appointment, Kovacs said some employees have taken his questions about processes as criticism.
"They appear to be very guarded about their work and they take it very, very personal (sic) if their opinions and practices are questioned," Kovacs said in a news release.
Meanwhile, some employees said Kovacs has consistently disregarded their experience and becomes defensive or argumentative when staff share their knowledge.
"The disrespect he has displayed to us all is unbearable," said Emma Richardson, who resigned Monday, after submitting her letter. "Our office has been through a great deal in the last two years, and the extraordinary challenges we have overcome and successes we have achieved can in no way be attributed to Béla Kovacs."
She added that Kovacs "has created more hurdles than facilitations."
After more than 37 years as a Kootenai County employee, Terry Russo said she left last December largely because of stress she attributed to working for Kovacs.
"I watched our office morale and trust decrease daily," she said. "More and more employees were frustrated with (Kovacs). We didn't feel the support that has always been so important with previous assessors."
Russo said he believes Kovacs lacks the knowledge needed to successfully execute the duties of his office.
"I strongly feel that (Kovacs) should not continue to be the assessor," she said. "If he were to be re-elected, I know there will be a lot of the staff leaving."
Recent Headlines
---