Governor candidate's signs vandalized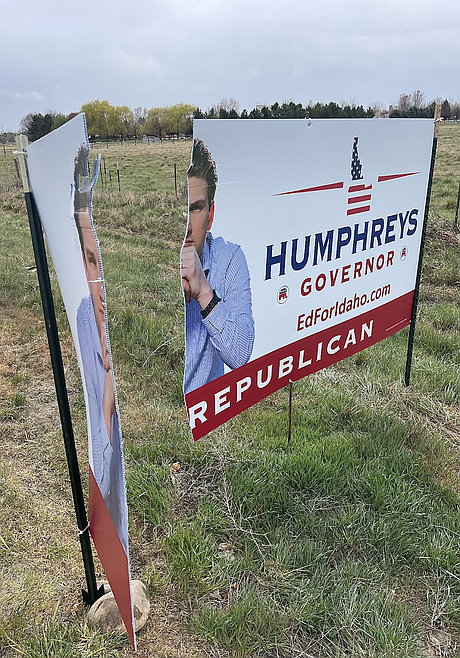 One of several signs Ed Humphreys' campaign organizers say were vandalized over the weekend in Ada County.
Courtesy photo
Campaign signs and banners promoting a candidate seeking the Republican nomination for Idaho governor were reportedly vandalized Saturday in Ada County.
Campaign organizers for Ed Humphreys, whose webpage states he's a constitutional conservative from Eagle, announced Monday that the signs, located near the candidate's family home, were slashed. No other signs in the vicinity were damaged, according to a press release.
"I will not be bullied into silence and I intend to continue with my campaign for governor of Idaho," said Humphreys, in the release.
A police report has been filed with the Ada County Sheriff's office.
Recent Headlines
---