ADVERTISING: Advertorial — Birthday wine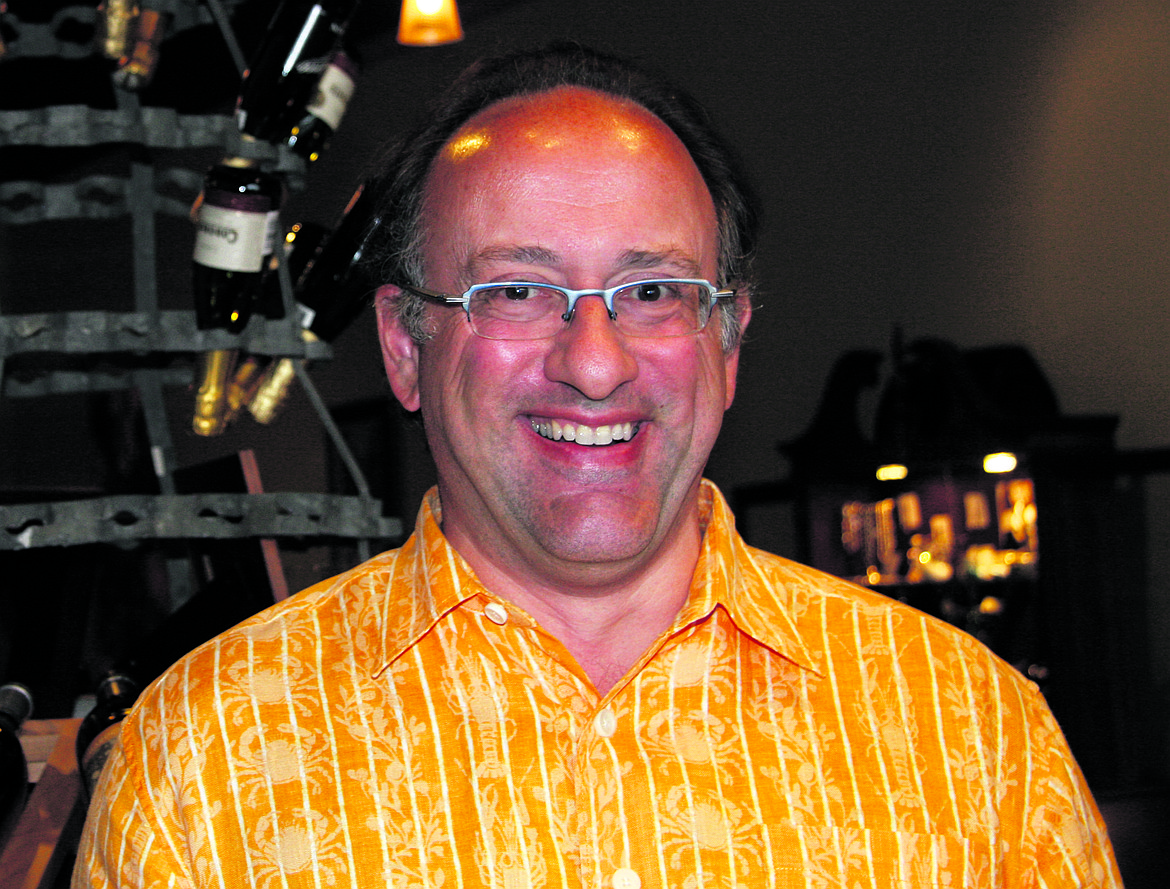 by
GEORGE BALLING/the dinner party
|
September 22, 2021 1:00 AM
We had a small celebration over the past weekend and one of the most common questions we still get as wine professionals is "What do you like to drink?" It's a good question, more importantly for each of you individually as a wine consumer, than it is for any wine professional. Knowing what you like to drink after all is the most important criteria to apply to any wine you consume and it is the most important thing that we consider when recommending a wine to you. It does little good for to tell you all the things that are great about this bottle or that when you really want something specific for your celebration.
What we like though seems to be a point of interest, we're flattered so here is what we are really enjoying right now. Also, just to make sure we don't sound like we have no self-control there were actually two different parties, one with family and a quieter one. We just discovered a Cremant de Limoux from Saint-Hillaire that is actually vintage dated wine. This is remarkable considering it is under $20, you just don't find many vintage "bubblies" from France where secondary fermentation is done in the bottle for that price. The bubbles are fine and tight, the aromas show a hint of biscuit and lovely citrus flavors on the palate. It was a great bottle for a toast with the family and we suspect will be popular with all of you over the holidays.
Another of our family members has a birthday close in date and she loves salmon. So, naturally, salmon was our main course choice for dinner that day. When you desire red wine with a rich dish like oven roasted salmon stuffed with spinach and mascarpone it is tough to go wrong with Pinot Noir. Our choices were the 2018 Landmark Overlook Pinot Noir and the 2018 Chorey les Beaune from Tollot Beaut. We had a large enough crowd to justify opening two bottles, it was a treat as not only are the two wines on opposite ends of the price spectrum, they also are very different wines despite being crafted from the same grape. The Landmark showed all the lovely richness of domestic style Pinot while the Chorey proved why Burgundy is so great with food, as it really opened up when drinking it with the salmon. Both will also be great choices to have with your Thanksgiving turkey.
For our quieter celebration I decided that my favorite Chardonnay was where I wanted to be for starters. The 2019 Shafer Red Shoulder Ranch Chardonnay is the 25th anniversary bottling of this spectacular Chardonnay from one of Napa's most noteworthy producers. While the wine is in the super premium price category, we respect Shafer as they have never gotten to that crazy point with pricing given both their lineage and location in the heart of Napa Valley. The wine is a study in balance and elegance showing all we love about the California interpretation of the varietal with ample butter, oak and stone fruit flavors, and at the same time with enough acid to keep all of that opulence in check. The wine is truly extraordinary.
We decided to grill some steak, and given my current fascination with Northern California wines we decided to have a 2017 Whitehall Lane Merlot. There is no better pairing with great beef than Merlot in my opinion and this lovely bottle from another of the "old guard" producers from Napa was just the ticket. The wine showed lovely fruit and mid to back palate concentration you would expect. The soft tannins and subtle oak notes stood up to the steak and the rich Bordelaise sauce. It was a perfect pairing.
Each of you would likely pick some other wines to have with your own special celebration and you should. Our role in all this is not to pick out for you what we like to drink, but to help you find the perfect bottle for each of you, perfect not only for the food you are having and the flavors you enjoy but also perfect for your own budgetary considerations. We look forward to earning that opportunity with each of you, on every visit to our shop.
• • •
George Balling is co-owner with his wife, Mary Lancaster, of the dinner party, a wine and gift shop in Coeur d'Alene by Costco. The dinner party has won the award for best wine shop in North Idaho twice, including for 2018.
George is also published in several other publications around the country. After working in wineries in California and judging many wine competitions, he moved to Coeur d'Alene with Mary more than 10 years ago to open the shop.
You can also follow us on Facebook at facebook.com/#!/dinnerpartyshop.
---