Kids explore tons of trucks, emergency vehicles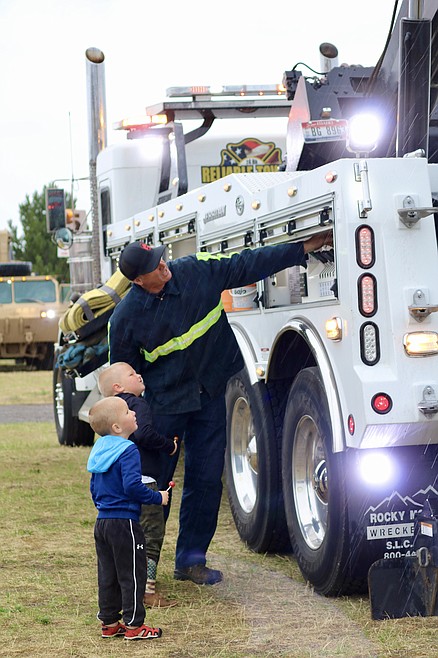 Tow truck operator Joe Andrews shows brothers Kade, 3, front, and Logan Abey, 4, how to operate the machine at Meet the Machines at the Kootenai County Fairgrounds on Saturday morning. HANNAH NEFF/Press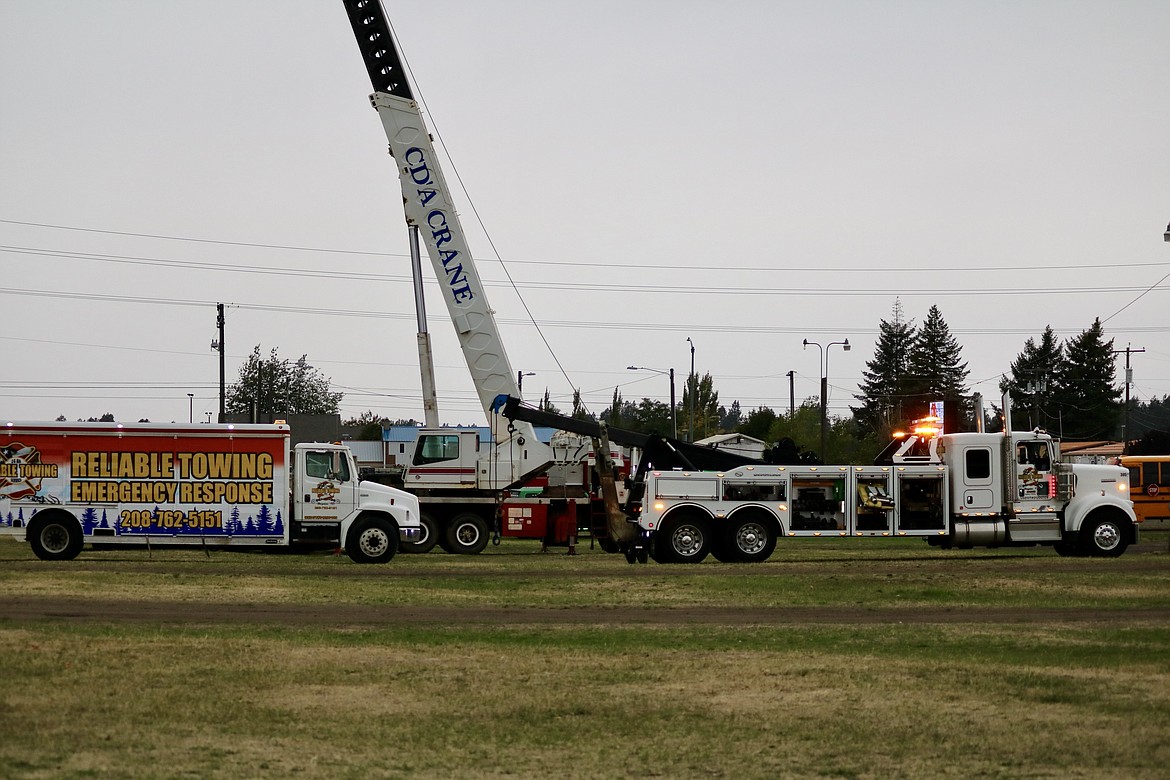 Tow trucks, fire engines, police cars, cement trucks and more gathered for Meet the Machines at the Kootenai County Fairgrounds on Saturday morning. HANNAH NEFF/Press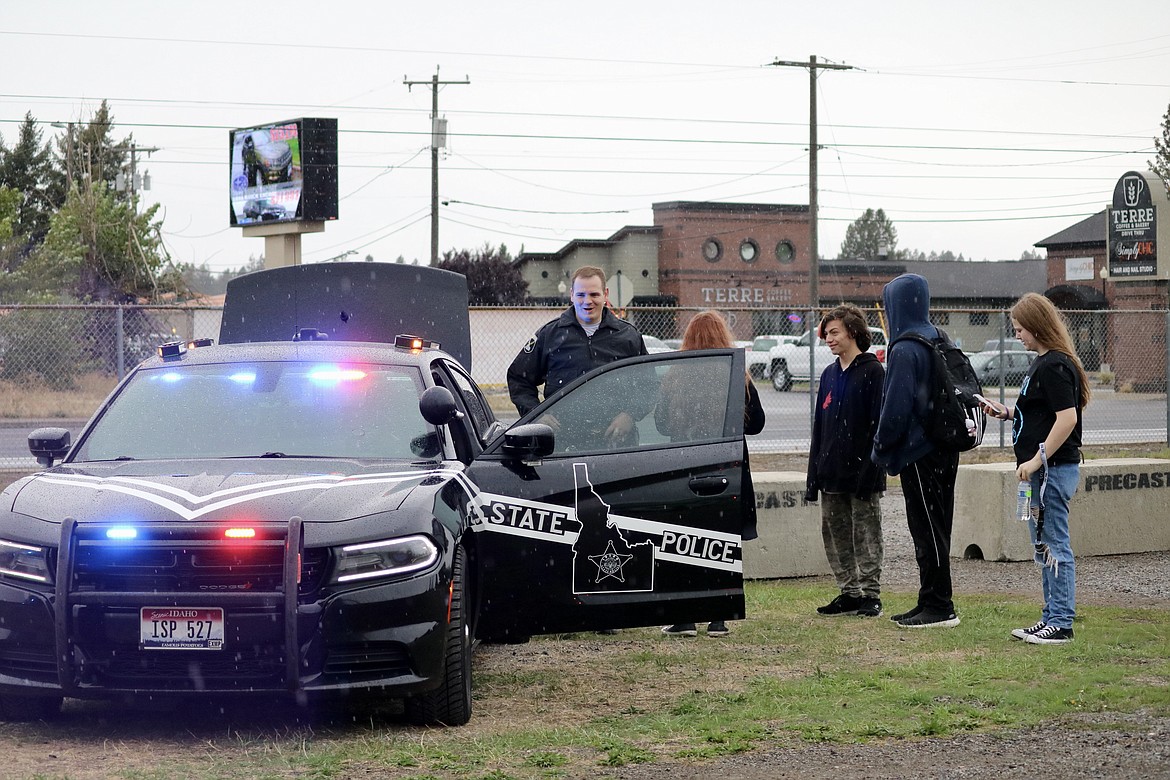 Idaho State Trooper Bryan Mashtare shows Lake City High School students from left, Natilly Prochaska, Christian Cole-Acevedo, Samuel Prochaska and Ashlynn Swing the inside of a trooper car at Meet the Machines at the Kootenai County Fairgrounds on Saturday morning. HANNAH NEFF/Press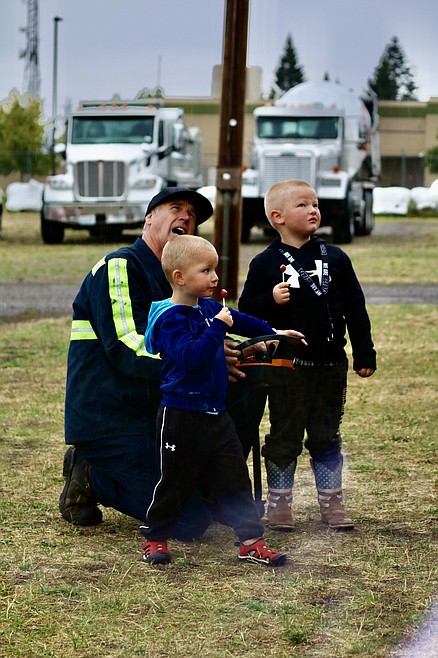 Joe Andrews, an operator for Reliable Towing, shows brothers Kade, 3, left, and Logan Abey, 4, of Post Falls how to operate the crane on the tow truck at Meet the Machines at the Kootenai County Fairgrounds on Saturday morning. HANNAH NEFF/Press
Previous
Next
by
HANNAH NEFF/Press
|
September 20, 2021 1:06 AM
COEUR d'ALENE — Fire trucks, police cars, dump trucks, cement trucks, tow trucks and more.
Despite the rain, crowds of kids came out to look and learn during Meet the Machines at the Kootenai County Fairgrounds on Saturday morning.
James Maurer, a French teacher at Lake City High School, said the event started off as a fundraiser for the French Club.
"We decided to combine it with Sources of Strength to do something nice and fun for the community," Maurer said. "I really just wanted to do something fun."
Sources of Strength Color Run, a fundraiser for the Coeur d'Alene School District high schools and middle schools, also ran from 9 a.m. to 1 p.m. at the fairgrounds.
Maurer said the machinery display was created as a chance for kids of all ages to see the insides of the vehicles and learn more about the equipment and the people who operate them.
"It's important for law enforcement and the community to be close-knit," Idaho State Trooper Bryan Mashtare said. "We need the community's help as much as they need ours."
Mashtare said troopers really appreciate when people stop and help on the roadside, as community members are often the first on the scene of an accident.
"I just think it's really important for us to be as close to the community as possible so that they can be safe," Mashtare said. "We try and get out and do as much community outreach as we can."
Four-year-old Logan Abey and his brother Kade, 3, were interested in learning how to operate the tow truck crane.
"They're just excited about seeing all the big trucks," said mom Laura Abey of Post Falls. "It's kind of cool that (the machine operators) all are friendly and willing to show them all about the trucks."
Joe Andrews, a tow truck operator, said he was happy to let the kids control a couple of buttons and ask questions about how the equipment worked.
"I want the kids to realize there's more out there than video games, and all this stuff is very exciting," Andrews said. "They get to see what the real stuff is."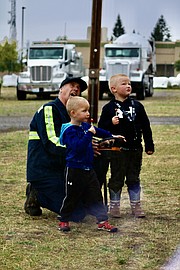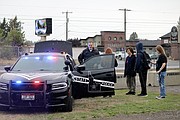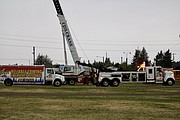 ---