GO FISH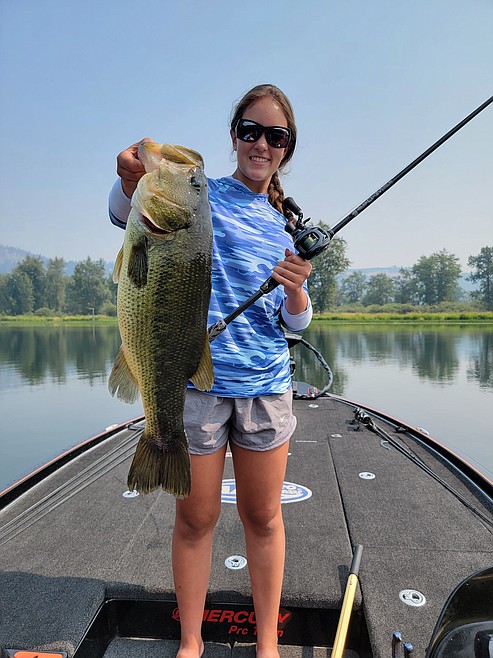 Hannah McCalmant holds up the 6.2-pound monster largemouth bass that earned her a place in the Big Bass Zone Junior Championship World Finals in October.
Photo courtesy of Tony McCalmant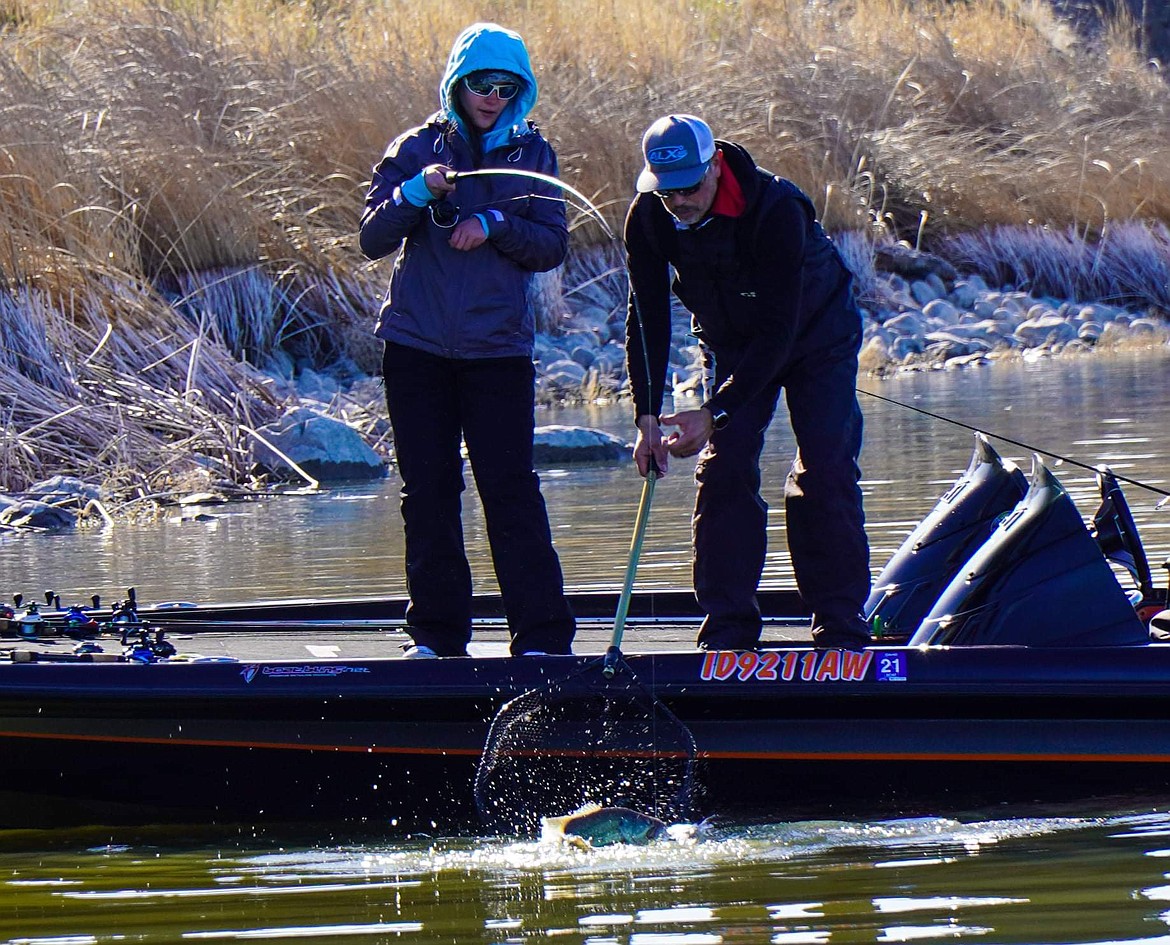 Hannah McCalmant tightly holds her rod while her father, Tony, nets a largemouth bass on Moses Lake. The McCalmants are part of the Idaho Panhandle Bass Anglers Club.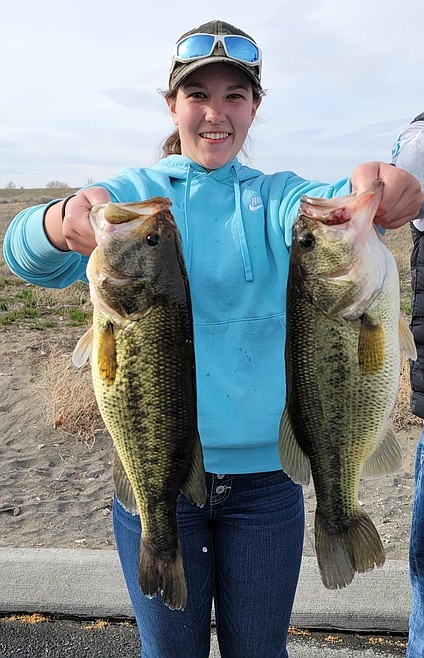 Hannah McCalmant's first official tournament took place in March. Fishing Moses Lake, her biggest catch of the day was a 4.35-pound largemouth bass. She finished in the top 10.
Previous
Next
by
ELLI GOLDMAN HILBERT
Staff Writer
|
September 20, 2021 1:08 AM
POST FALLS — Hannah McCalmant caught the biggest fish of her life this summer.
The beast was a massive 6.2-pound largemouth bass that qualified her to represent the state of Idaho at the Big Bass Zone Junior Championship World Finals next month.
And the 15-year-old Post Falls High School student couldn't be happier about it.
"When I set the hook, I thought it was a tree because it didn't move," Hannah said. "And then it started coming towards me and I was like, 'Oh, that's not a tree.'"
"I thought it was maybe only a 4-pounder until we got it in the boat. I was shaking so bad when I realized how big it was and literally had to sit down for a half-hour before I could even attempt to hold that thing up," she said.
Hannah hauled in her title-capturing fish after catching "four nice ones" the day before. The combined weight of the five fish caught for the qualifier was close to 19 pounds.
The 6.2-pounder "shook like crazy," she said.
Hannah will join 54 other young anglers on Missouri's Lake Taneycomo in Branson on Oct. 30. The world finals will be a one-fish tournament, rather than a cumulative total.
Hannah will board the bass boat with multiple rods, lures and gear. Two anglers will share the boat.
Hannah will be solely responsible for directing the boat captain as well as deciding which rods and lures are appropriate. No 3D sonar navigation is allowed. A depth finder and her phone are the only high-tech tools competitors can use.
Hannah's been doing her "homework" since the win, studying Lake Taneycomo on Google Earth and marking "weigh points" where she plans to fish.
Sometimes called "tree dwellers," bass like to hide in and around structures. As Hannah studies the lake topography, she looks for weed beds, docks, submerged trees and rocks that should prove to be hot spots for bass.
Besides her copious research on the lake, Hannah has been studying other anglers who fish there and reading every article she can get her hands on.
She also gleans tips and encouragement from professional angler Brandon Palaniuk of Rathdrum.
Fishing practice is a priority no matter what the weather is like. She's learning new techniques suitable for conditions in Missouri and trying out different rod and lure set-ups.
Hannah comes from a fishing family but said she only decided to get serious about the sport last year.
"I have been fishing my whole life, but not like I do now," she said. "I couldn't really find my sport until I decided on fishing. I realized that this is what I love and want to do forever."
Hannah's father, Tony, also a competitive angler, helps to run the BBZ tournament and has been involved in local fishing clubs for decades.
Last year the World Championship was held on Lake Pend Oreille. Hannah recalls cruising in the boat with her dad and watching the young competitors.
"I was sitting there watching one of the kids fish and it just clicked," she said. "I thought, 'I want to be like him.'"
"I didn't think she was serious," Tony said. "But it turns out she was dead serious. She's worked her butt off, put in long hours in some brutal weather and we're very proud of her."
Hannah had a strategy to get to the world championship. She took second place for Nevada and Washington during the qualifying round that ran from Jan. 1 through Aug. 15.
Bass fishing takes a lot of physical stamina and good balance, she said. It can take a long time to pull the fish in.
"You lean in and pull," Hannah said. "You have to wear the fish out to get it out of the water."
Competitive bass fishing is strictly catch and release. The 6.2-pound monster she caught was probably close to 15 years old, her dad said. Within the sport, conservation of the species is highly valued.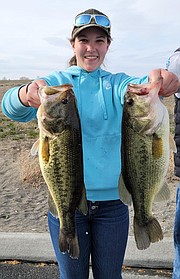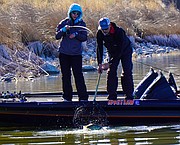 She said that for her fishing is "all a mental game."
"It definitely gets tough but those big fish are worth all the hard work," she said. Sometimes you fish all day and you can't "find a pattern" or catch anything.
"You want to go home but then you stop at a tree and catch a big one," she said. "Sometimes that's all it takes and you're back in the game."
---