New commercial building planned on Fourth Street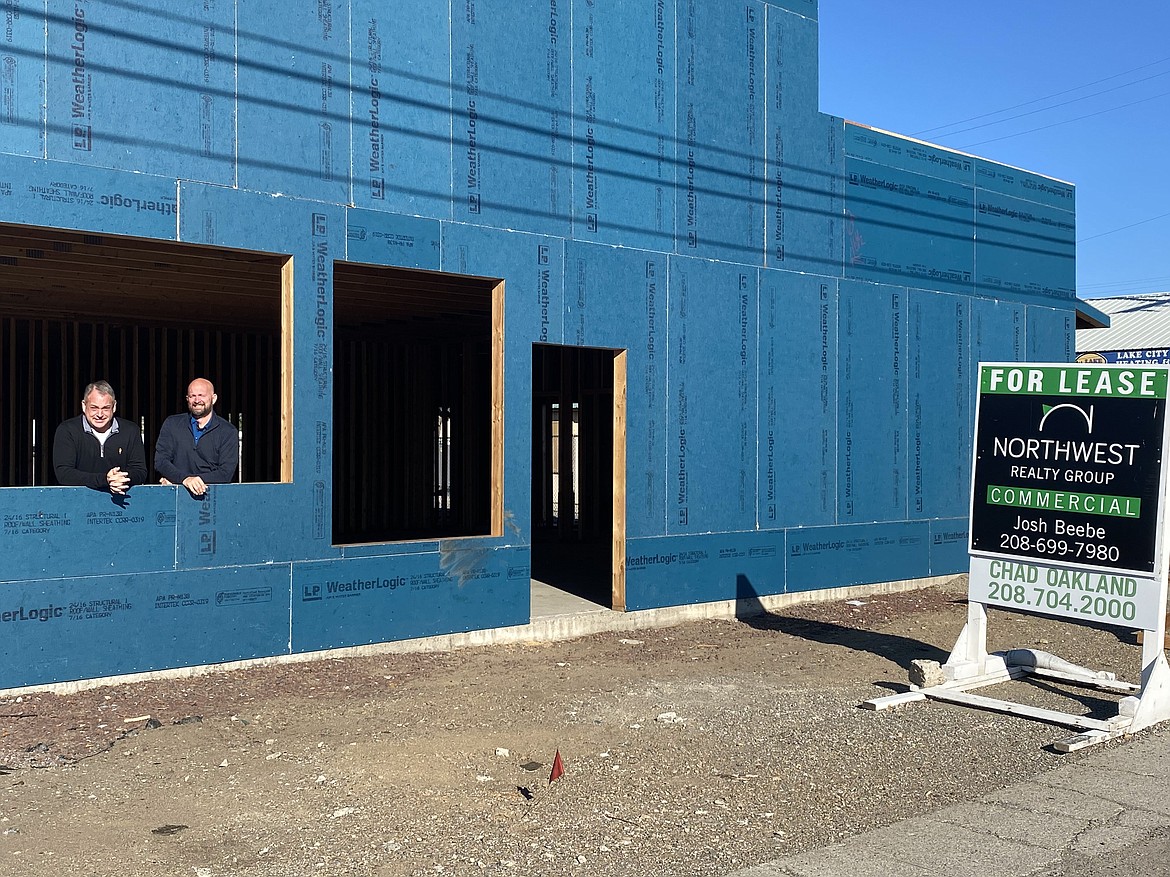 Courtesy photo Josh Beebe and Chad Oakland stand inside the Lucille Building, which is being built at 2605 N. Fourth St. in Coeur d'Alene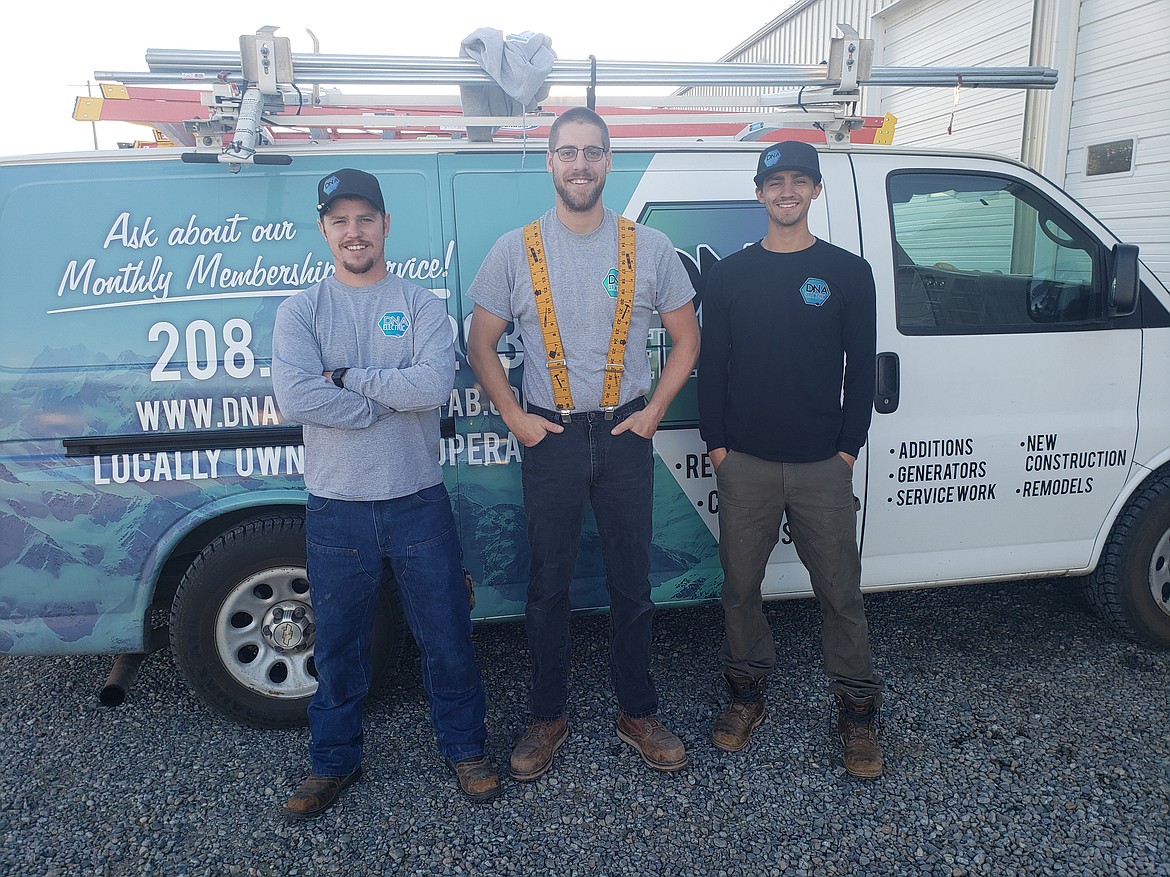 Courtesy photo Issac Short, Ben Solan and Andrew Rios are among the crew at DNA Electric & Fabrication, in Unit E at 16478 W. Prairie Ave. in Post Falls.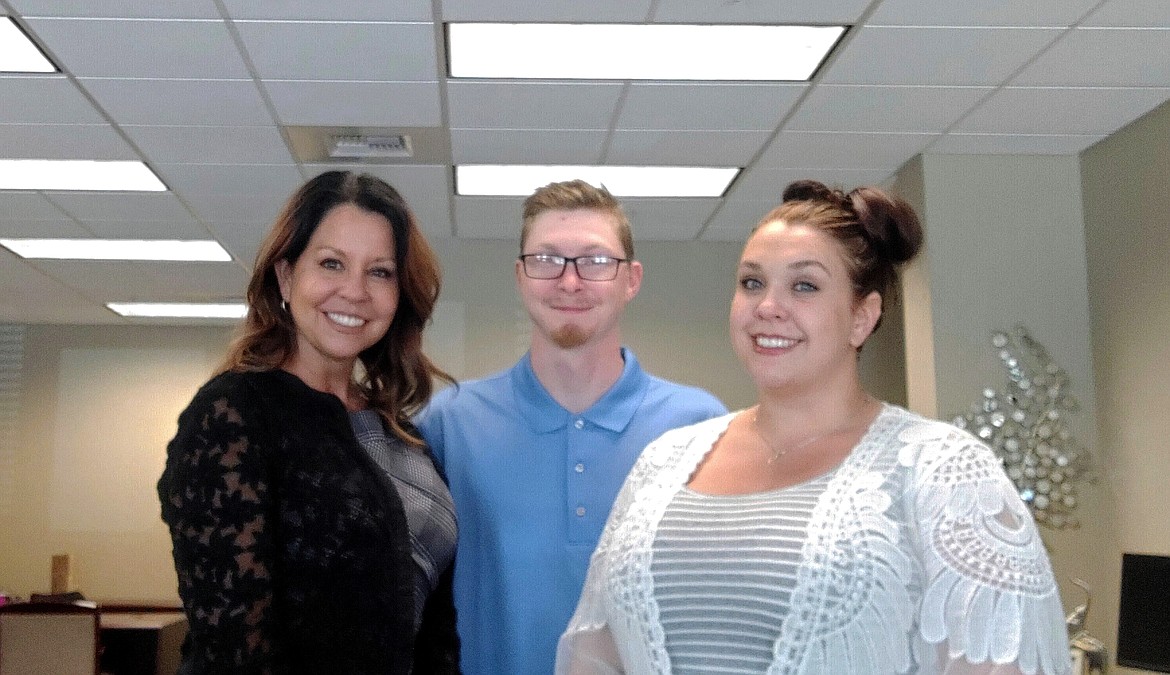 Courtesy photo Owner Amy Schell and employees Johnny Fortuny and Emily Fortuny stand in the new GEICO office in Suite 105 at 1450 Northwest Blvd.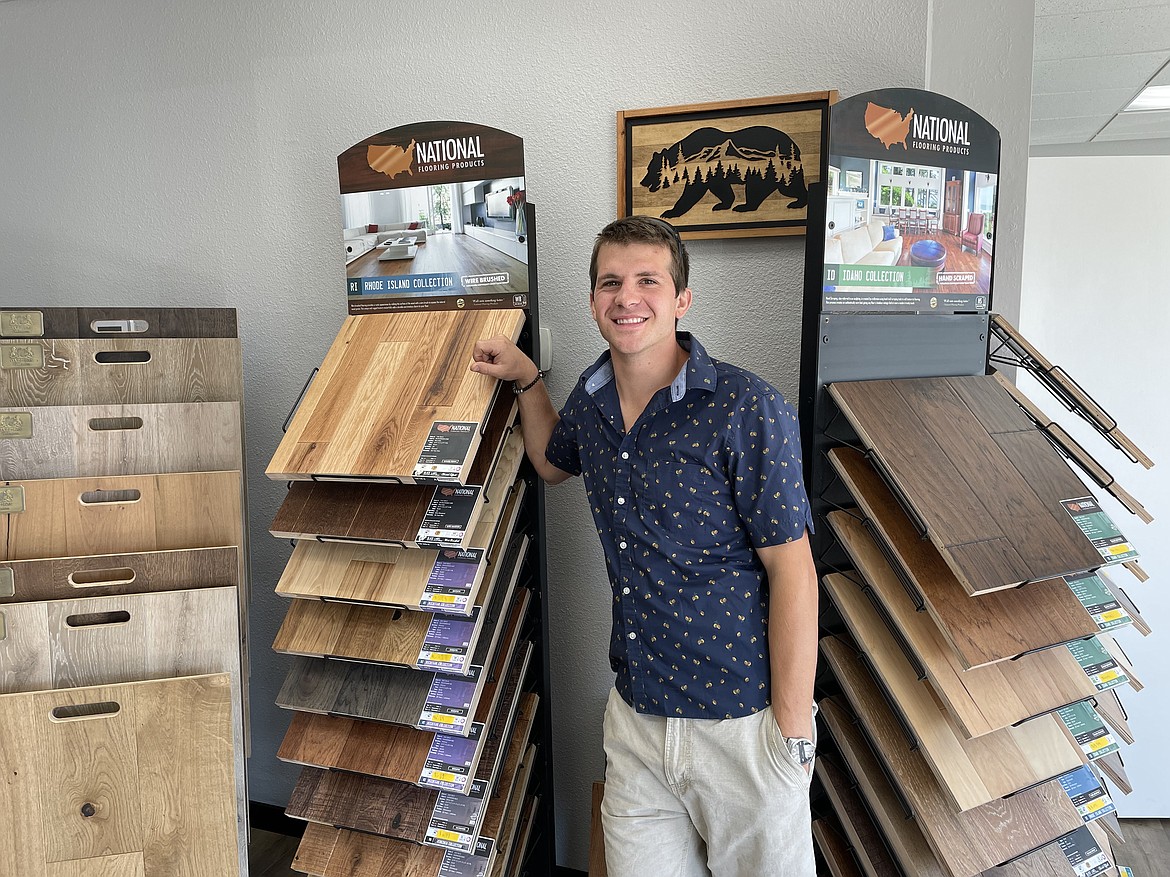 Courtesy photo Johnathan McCormick stands amid the wood products offered at McCormick's Flooring now open at 2310 N. Fourth St.
Previous
Next
by
NILS ROSDAHL/Special to The Press
|
September 19, 2021 1:07 AM
A new building under construction at 2605 N. Fourth St. (between Verizon and Lake City Heating & Cooling) will have five commercial suites.
Three of the suites have been leased to a construction company, a hair salon and wine bar, according to owner Chad Oakland. Two available are 1,000 and 1,500 square feet and are available through Oakland (208-704-2000) and Josh Beebe (208-699-7980), both of Northwest Realty Group. It should open in mid-November.
Oakland also owns a 48-apartment Silvernail complex under construction at 128 W. Neider (across from Safeway).
McCormick's Flooring
opens on Fourth Street
High-quality wood products are offered at McCormick's Flooring now open at 2310 N. Fourth St.
Owner Johnathan McCormick stresses hardwood engineered prefinished flooring and sustainable luxury vinyl plank and laminate products that are manufactured using recycled materials with low volatile organic compounds ratings for good health.
With Wyatt McCormick and Cayman Bouse, hours are 8 a.m. to 6 p.m. weekdays and by appointment. Phone 208-651-9404.
GEICO opens office
on Northwest Blvd.
Serving North Idaho and Eastern Washington, GEICO has opened an office in Suite 105 at 1450 Northwest Blvd.
GEICO offers home, auto, cycle, RV, life, renters and pet insurance. With 16 years of experience in the insurance world, owner Amy Schell is assisted by Johnny Fortuny and Emily Fortuny and has hours of 9 a.m. to 6 p.m. weekdays.
Phone 208-763-6950. Check www.geico.com.
DNA Electric, Fabrication
opens on Prairie Ave.
Electrical contractor business DNA Electric & Fabrication has opened in Unit E at 16478 W. Prairie Ave. in Post Falls.
Owners David and Andi (DNA) Darrah offer residential and commercial services from small repairs to new construction. They're assisted by Issac Short, Andrew Rios, Ben Solan, Kory Jensen, Dustan Wilson and Laura Finney.
Office hours are 8 a.m. to 4 p.m. weekdays. Phone 208-304-3293. Check www.dna-electric-fab.com.
Now the Tidbits
Lone Mountain Farms & Brewery will have a new place in the Lancaster Market development at Highway 95 and Lancaster Road.
Consign Furniture has a "coming soon" sign southwest of the Highway 95-Lancaster Road intersection.
Renew Aesthetics & IV Hydration Bar will be at 515 Fourth St.
A Board & Brush place will be in Prairie Shopping Center.
Liveable Me will be at 9437 Government Way in Hayden. A women's clothing boutique, it will have a show (with pie and coffee) 1-4 p.m. Saturday at The Hive, 400 N. 4th St.
Black Lodge Brewing will open soon on Third Street downtown.
Witherspoon Kelley law firm in Coeur d'Alene and Spokane has acquired the Yakima firm of Lyon, Weigand & Gustafson.
The Rebel Junk Shoppe at 2424 N. Fourth St. will expand to a street-side location.
Bruchi's quick service restaurant is planned for a new building north of the corner of Highway 41 and Mullan Avenue.
The new Dairy Queen at 513 W. Hayden Ave. (just west of Highway 95) will open in November.
The former Ugly Fish restaurant building will evidently be a realty building in Riverstone.
Watch for construction of Vantage Point Brewery across from Michael D's Eatery off CdA Lake Drive.
A cafe will be in the One Lakeside building downtown.
Pedego Electric Bikes is coming into Riverstone.
Lottie will be a children's shop in Suite 105 (off Boise Ave.) at 849 N. Fourth St.
A Sweet Lou's restaurant and a Grease Monkey auto place will be at the Crossings in Athol.
Watch for Rivers Edge Apartments to be built at 3528 W. Seltice Way.
Gathered Restaurant is new on Spokane Street in Post Falls.
Stogie's Cigar & Pipe Lounge is coming to Post Falls.
A Cuppa Columbian Caffe will be at 3270 W. Prairie Ave.
Several steel storage buildings will be built at 3758 W. Hanley Ave. (off Atlas Road) for Hern Ironworks.
New places coming to Silver Lake Mall include Pollen & Petal, Love Local, All Fired Up, Crime Scene Entertainment and American Heritage.
Killer Burger will be where Junior's BBQ previously was in 85 W. Prairie Shopping Center.
A Sarah Hamilton Face place will be at 2120 Northwest Blvd.
Watch for something coming into the ShopKo building...possibly Sportsman's & Ski Haus.
A new commercial and residential building will be built at Government Way and Davidson Ave.
Watch for major changes with the Burger Bunker and Bunker Bar off Spokane Street in Post Falls.
A new building for Linden Coffee Co. is under construction at 1502 N. Third.
A new gas station-convenience store will be in the northeast corner of Atlas at Seltice.
Truck manufacturing company Kenworth plans a large building for 4374 W. Expo Parkway west of Post Falls.
A large storage complex and new corporate office for Steel Structures of America is being built off Highway 41.
The Den will be a new tavern at 761 N. Idaho St. in Post Falls.
My Nails & Spa will be off Canfield Ave.
The CdA Corner Store is adding a kitchen and tables downtown.
Takara restaurant will be downtown.
Schmidty's Burgers will be at 1524 E. Sherman.
Napa Auto & Truck is building a new location in Rathdrum.
Coeur d'Alene Nissan will have a major addition to its building off Highway 95.
Watch for a new apartment building at 128 W. Neider (across from Safeway).
Mountain Goat Lounge is under construction connected to the Moose Lounge downtown.
The Lake Coeur d'Alene Inn is under construction on CdA Lake Drive between Mullan Ave. and Michael D's Eatery.
Wednesday is the first day of Autumn. We've had a hot, dry summer.
Contact Nils Rosdahl at nrosdahl@cdapress.com.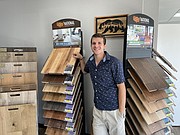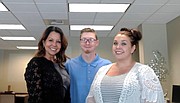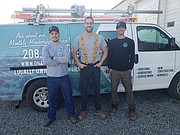 ---