State activates Crisis Standards of Care across all hospitals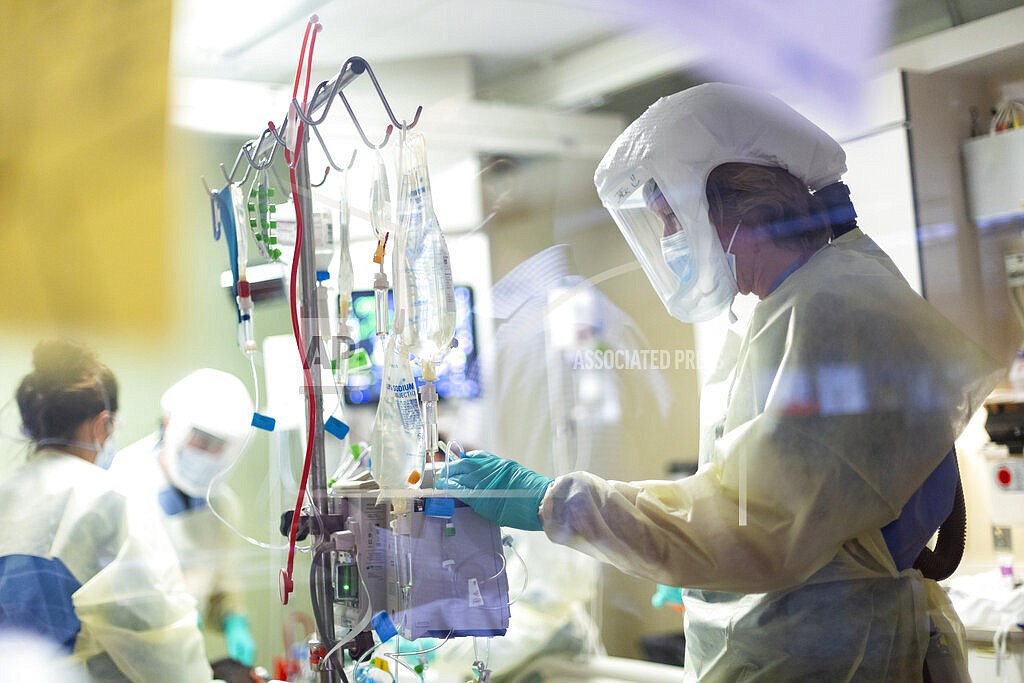 In this Aug. 31, 2021, file photo, Jack Kingsley R.N. attends to a COVID-19 patient in the Medical Intensive care unit (MICU) at St. Luke's Boise Medical Center in Boise, Idaho. Idaho public health leaders have activated "crisis standards of care" for the state's northern hospitals because there are more coronavirus patients than the institutions can handle. The Idaho Department of Health and Welfare made the announcement Tuesday, Sept. 7. (AP Photo/Kyle Green, File)
by
MADISON HARDY
Staff Writer
|
September 16, 2021 1:00 AM
State officials activated Crisis Standards of Care for health care entities statewide after skyrocketing COVID-19 hospitalizations have "exhausted existing resources."
The Idaho Department of Health and Welfare announced the activation Thursday morning. Crisis Standards of Care have been active in North Idaho since Sept. 6. 
CSC are guidelines intended to help health care providers decide how to deliver care under extraordinary circumstances best. In times of thin resources, like the current COVID-19 surge, CSC aims to help health care workers "extend care to as many patients as possible and save as many lives as possible."
According to a DHW release, when CSC is activated, people who need medical care may find no hospital beds, rooms, or needed equipment available to them.
"(Patients admitted to a hospital) might not be prioritized for the limited resources that are available," the release said. "In other words, someone who is otherwise healthy and would recover more rapidly may get treated or have access to a ventilator before someone who is not likely to recover."
According to DHW, the statewide expansion was decided following a CSC Activation Advisory Committee meeting on Sept. 15. St. Luke's Health System in southern Idaho requested the CSC be activated.
The committee determined that all of Idaho's hospitals and health care systems to deliver usual standards of care have been "severely affected by the extraordinary influx of patients." 
"The situation is dire — we don't have enough resources to adequately treat the patients in our hospitals, whether you are there for COVID-19 or a heart attack or because of a car accident," DHW Director Dave Jeppesen said. 
Hospitals will implement CSC as needed, and not all hospitals will move to that standard if they can continue to manage under current circumstances, a DHW statement said Thursday. 
CSC will remain in effect until resources reach a "sufficient" level to resume usual standards of care to all patients, DHW said.
Jeppesen said Thursday that the best way to end CSC is for more Idahoans to get vaccinated and wear masks. 
"Our hospitals and health care systems need our help," Jeppesen said.
Info: coronavirus.idaho.gov/idaho-resources/
---