Man jailed on felony eluding charge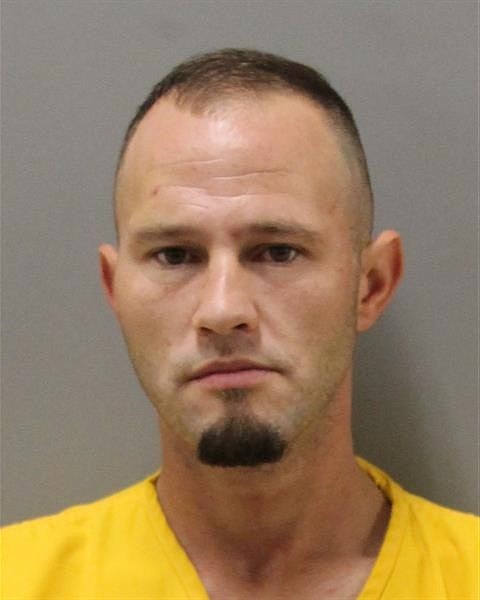 by
KAYE THORNBRUGH
Staff Writer
|
September 15, 2021 1:06 AM
HAYDEN — A man is being held on $150,000 bail after police said he led them on a high-speed chase, battered his ex and resisted arrest.
Derek W. Schilling, 32, of Hayden, is charged with eluding, a felony. He is also charged with obstructing an officer and two counts of violating a no contact order, both misdemeanors.
In a related matter, Schilling is charged with domestic battery in the presence of a child, a felony, and with domestic battery, a misdemeanor.
The battery charges stem from late July, when Kootenai County Sheriff's deputies responded to a domestic disturbance at the home of Schilling's estranged wife.
She told police Schilling had come over uninvited and an argument ensued, during which Schilling allegedly punched her in the head repeatedly with both fists.
Schilling also allegedly hit a teenager at the residence before attacking his estranged wife again and then fleeing the scene in a vehicle.
Police said the woman had large bruises on her arms, as well as a lump on her head and other visible injuries.
Prosecutors filed charges against Schilling in July and a judge issued a no contact order between the man and his estranged wife. The case is ongoing.
Several days after the alleged attack, Kootenai County Sheriff's deputies said a male driver, later identified as Schilling, led them on a high-speed chase after he refused to stop for a traffic violation.
Police abandoned their pursuit after Schilling's vehicle crossed into Washington.
When contacted by police, Schilling reportedly said he had sold the vehicle several weeks prior and was not driving it the night of the chase.
Schilling's estranged wife contacted police last week to report that he had returned to her residence and took a vehicle registered to her — the same one involved in the earlier chase.
He also allegedly called and texted the woman multiple times, despite the no contact order.
Police located Schilling at a relative's home on Saturday, according to court documents, and arrested him.
Schilling physically resisted after he was handcuffed, police said, and had to be carried out of the residence.
Prosecutors said in court Monday that Schilling is a danger to the public.
District Judge Robert Caldwell ordered that he be held on $150,000 bail.
---