Teen arrested for injury to a child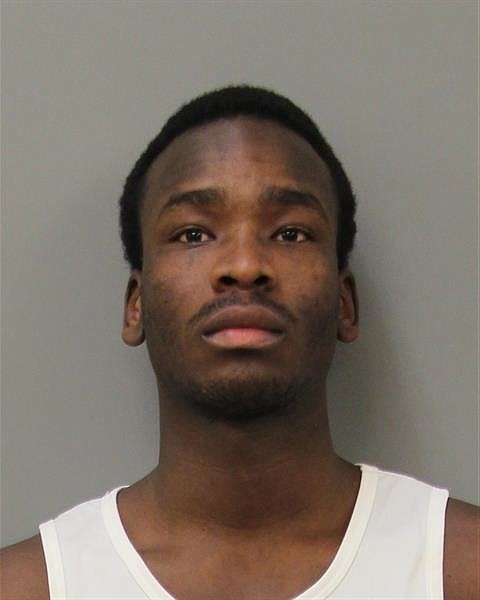 by
KAYE THORNBRUGH
Staff Writer
|
September 14, 2021 1:00 AM
A Washington teen is back in jail after police said he had sexual relations with an underage girl.
Isaac K. Saitoti, 19, of Spokane Valley, Wash., is charged with injury to a child, a felony.
The charge stems from February 2020, when a 14-year-old Idaho girl disclosed to an adult that then-18-year-old Saitoti had sex with her.
The two met in downtown Coeur d'Alene, the girl told police, and communicated via the instant messaging app Snapchat for about a month before Saitoti came over to her house.
He had been "pushy" about being invited over, the girl said, and she agreed to have him visit when her parents weren't home.
She didn't intend to have sex with Saitoti, she told police, but he allegedly undressed her and had intercourse with her.
The girl told police Saitoti knew she was 14 years old, while he allegedly told her he was 16.
Saitoti returned to the girl's house the following day to "see if she was all right," according to court documents, where he was met by police.
He reportedly told police he and the girl were in a dating relationship and had sex multiple times.
Police arrested Saitoti and charged him with rape.
Idaho Code defines rape, in part, as penetration where the victim is under the age of 16 and the perpetrator is 18 or older.
Saitoti later pleaded not guilty to the amended charge of injury to a child, a felony that carries a maximum sentence of 10 years in prison.
In Idaho, injury to a child occurs when a person willfully causes or permits a child to be placed in a position that causes or is likely to cause great bodily injury, suffering or death.
Saitoti reportedly failed to appear in court for his arraignment in June 2020.
After he was arrested on a bench warrant, Judge Scott Wayman ordered that he be released on his own recognizance.
Saitoti failed to appear again in May 2021 because he had been arrested in Spokane on a separate matter, according to court documents. Another warrant was issued for his arrest.
Kootenai County Sheriff's deputies took Saitoti into custody Friday.
He remains in jail pending his next court appearance.
---