Leadership through loving others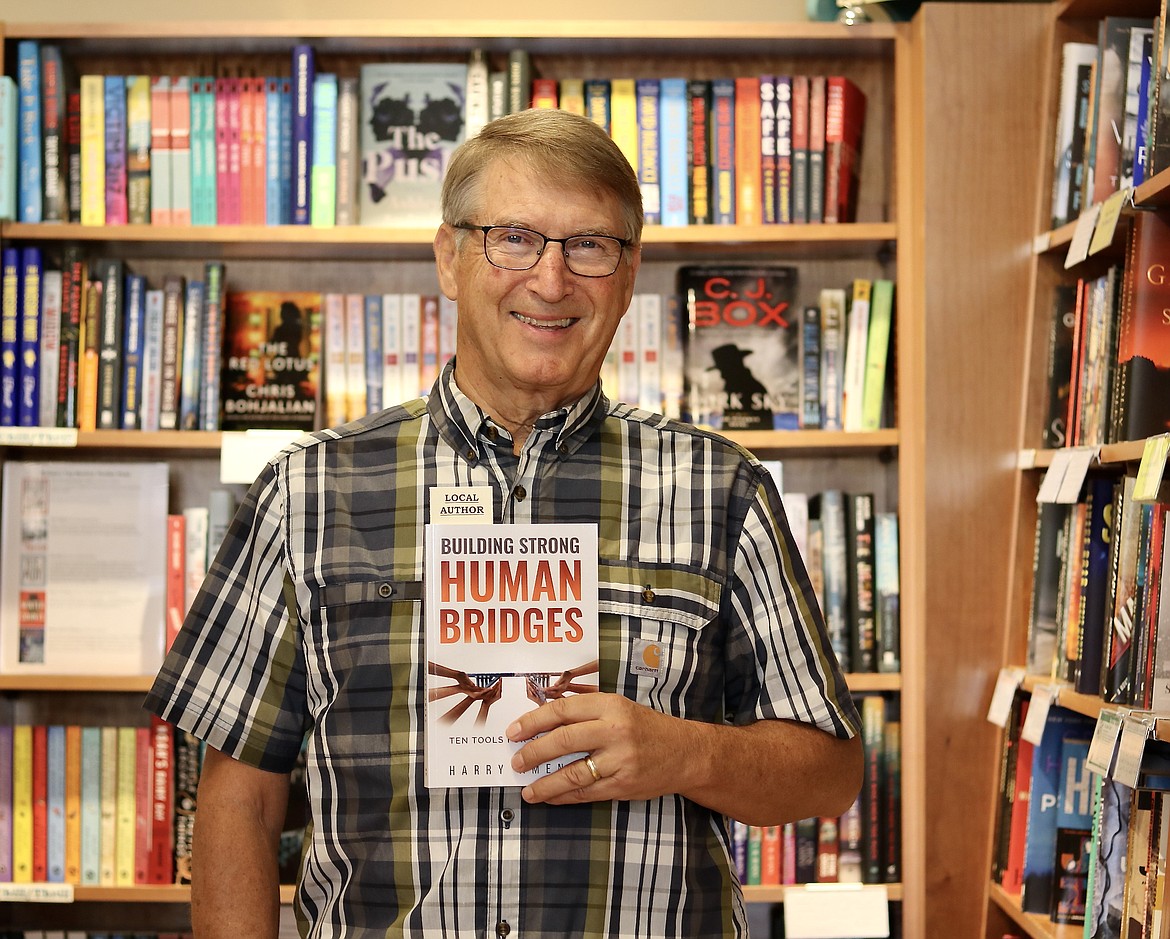 Harry Amend, a 41-year veteran in education and former superintendent of the Coeur d'Alene School District, holds his recently published book, "Building Strong Human Bridges: Ten Tools for Success," available the Well-Read Moose in The Village at Riverstone. HANNAH NEFF/Press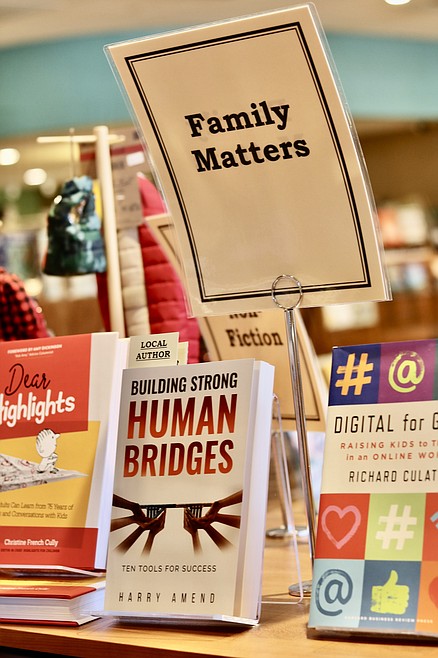 "Building Strong Human Bridges: Ten Tools for Success," by Harry Amend, a former coach, teacher, counselor, principal, and superintendent of the Coeur d'Alene School District, covers life lessons in relationships Amend learned over 41 years of service in education. The book can be found at the Well-Read Moose in The Village at Riverstone for $15.99. HANNAH NEFF/Press
Previous
Next
by
HANNAH NEFF/Staff Writer
|
September 13, 2021 1:08 AM
COEUR d'ALENE — Forty-one years of working with kids, parents, teachers and school administrators was an educational journey and labor of love for a recently published author and retired veteran of education.
Harry Amend, a Spokane native and resident of Rathdrum, left a path to medical school to meet his future wife and take a job as a baseball coach at 23 years old. The job led him from coach, to teacher, counselor, principal and all the way up to school district superintendent.
Amend spent 32 years working in education in the Spokane Valley and came to the Coeur d'Alene community in 2002.
Now a retired full-time grandparent, Amend said his life's motto through all his years of building relationships and career success was leading through loving people.
Those 41 years taught many life lessons, which Amend shares in his book, "Building Strong Human Bridges: Ten Tools for Success," published July 14.
"These 10 tools are what I've used over the years, kind of the backbone of life," Amend said. "My hope is that somewhere in one of the chapters, or in one of the stories, somebody who might be struggling with a bridge could get a couple of 'nuggets.'"
"Nuggets" is how Amend refers to the bits of knowledge throughout the book he learned through 12 years of school counseling.
"It's a universal need that everybody has, at some point, to be able to communicate, build bridges," Amend said. "It's stuff that, it turns out, doesn't always come naturally."
Amend got his master's in counseling from Eastern Washington State College in 1974 and his principal certificate in 1976. He received his superintendent certification from Gonzaga University in 1992.
Over his years working in schools, Amend dealt with many difficult situations. He was the high school principal as a substitute at Freeman High School in Rockford, Wash., when a Sept. 13, 2017, school shooting by a student killed one student and injured three others.
Amend was also the superintendent of Coeur d'Alene School District during the murders of the members of the Groene family by Joseph Duncan. Amend spent much time speaking to the public, going on TV with Connie Chung and trying to heal the community.
Through his years of service in education, Amend dealt with over 50 suicides of students, staff and parents.
"There's no social-economic predictors about suicide," Amend said. "One thing that it has in common is when somebody commits suicide, they don't feel like there's any bridges with anybody."
Amend said his book was written through a counselor's lens as a handbook or road map, filled with scenarios he experienced and real-life stories, some funny, others sad.
"People that read it say, 'I saw myself in about eight of these chapters,'" Amend said. "And that's pretty cool."
Amend said the first chapter, "Solve it, Don't win it," acts as the base for the book. In it he outlines a number of scenarios in relationships that people deal with everyday, along with specific ways to deal with them.
The second chapter covers interactions in conversation. The third talks about leadership behaviors.
Each chapter examines different aspects of relationships, including the mental and emotional health of individuals.
Amend said the glue in building relationships is trust.
"People would say, 'If I had known this 10 years ago I would still be married,' or, 'My relationships with my kids would have been better,'" Amend said.
Amend is using his knowledge to train teams, educators, doctors and bankers. While he said he never planned to write a book, once COVID-19 caused a shutdown, Amend said he had the time on his hands and no more excuses.
"There's some level of fear of rejection," Amend said. "But I figured, I suppose I'll walk my talk, encourage other people to grow and to do things."
Amend started his book the first week of the shutdown and said the writing process went quickly.
He reached out to Shelly Shaffer, an associate professor at Eastern Washington University, to be his editor. He also figured out how to self-publish.
"Through my work on this book, I have honed my own leadership skills and made real-life connections by applying the tools to my work and home life," Shaffer said. "This book is a must-read for both novice and experienced leaders, especially in the field of education."
Amend said receiving the print copy and holding it in his hands was emotional because the book is a product of his lifelong work as an educator.
"How people do in life and treating people right is pretty important to me," Amend said. "That's how I tried to lead in this community."
Amend's book can be found at the Well-Read Moose in The Village at Riverstone. It is also available online.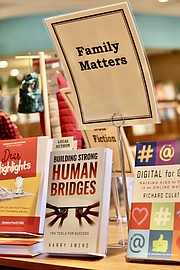 ---