For the children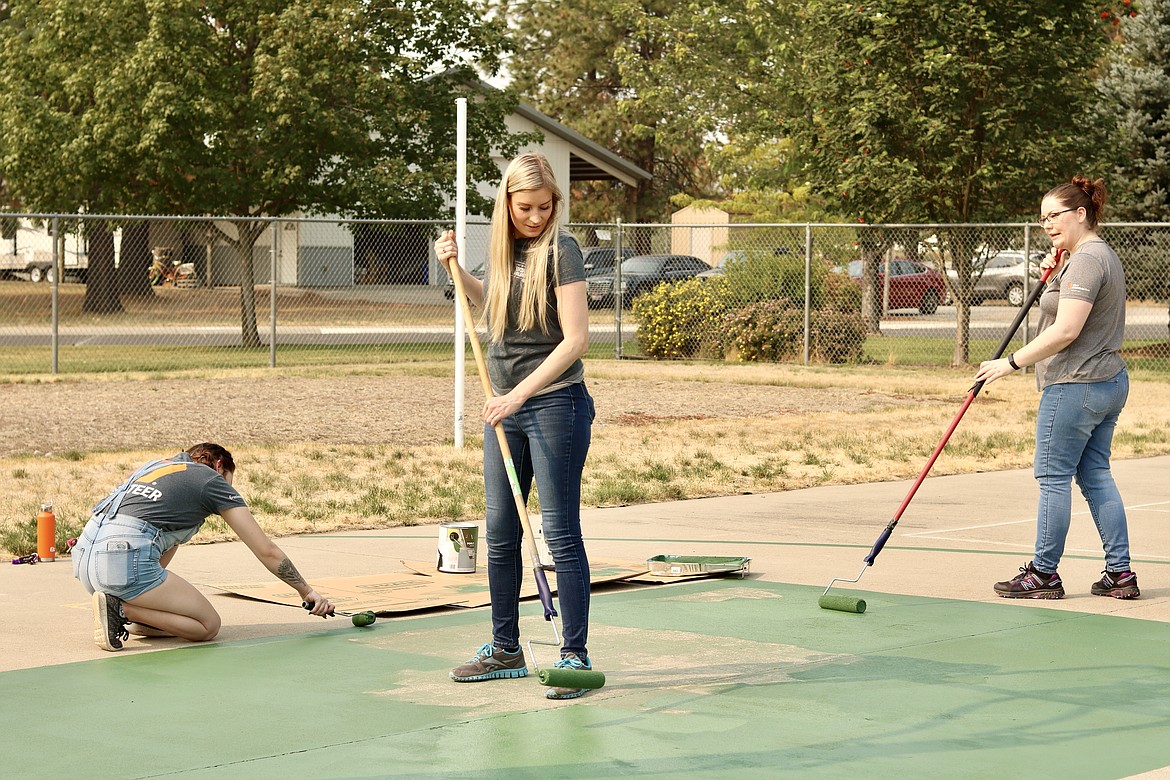 First Interstate Bank employees from the Riverstone branch spent Wednesday afternoon working at the Children's Village in Coeur d'Alene. From left, employees Kay Studt, Corrin Wallace, and Nichole Burke paint the basketball court. HANNAH NEFF/Press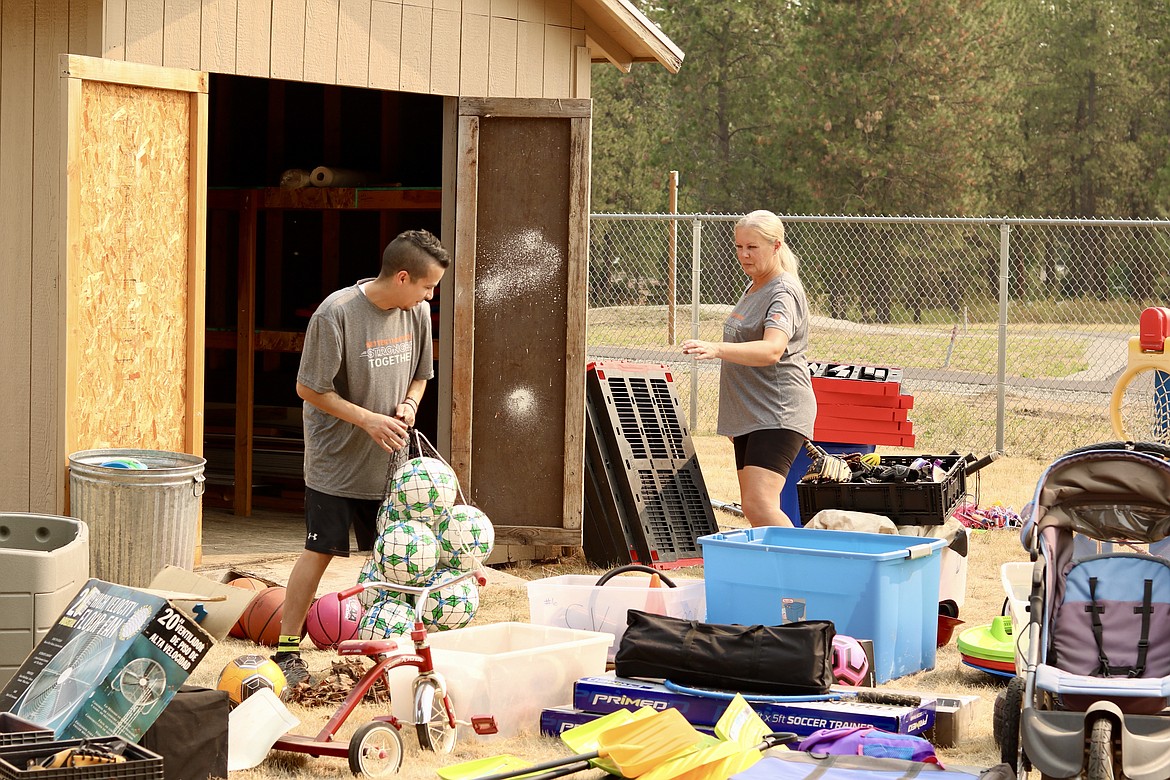 First Interstate Bank Riverstone branch employees Chris Vignale, left, and Toni Capaul, bank manager and board member of the Children's Village, organize a shed at the nonprofit children's residential care facility in Coeur d'Alene for the annual bank volunteer day on Wednesday afternoon. HANNAH NEFF/Press
Previous
Next
A team of six First Interstate Bank employees from the Riverstone branch tackled chores at Children's Village in Coeur d'Alene for the bank's annual Volunteer Day on Wednesday.
"We're very grateful for First Interstate Bank," said Vanessa Moos, chief executive officer for Children's Village. "We're a pretty small staffed crew right now and any help we're able to get is very appreciated."
More than 150 First Interstate locations closed at noon on Wednesday to give approximately 2,000 employees the chance to get paid volunteer time in their communities.
Bank employees volunteering at the Children's Village worked from 1 to 4 pm. painting the basketball court, organizing sheds filled with toys and other equipment and landscaping.
"It's the tasks that our staff don't really have time or ability to do when they're caring for the kids," Moos said. "So we're really grateful for the extra hands to help."
Each branch gets to select its own service project, and the Riverstone branch has been volunteering at the Children's Village for the last three years.
"My heart is near and dear to the Children's Village because I'm on the board of directors here," said Toni Capaul, manager of the Riverstone branch. "It's part of what I like to do and where I like to spend my time."
The Children's Village is a 501(c)(3) nonprofit children's residential care facility that serves children displaced from their families.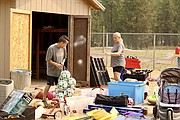 Recent Headlines
---