Growing a community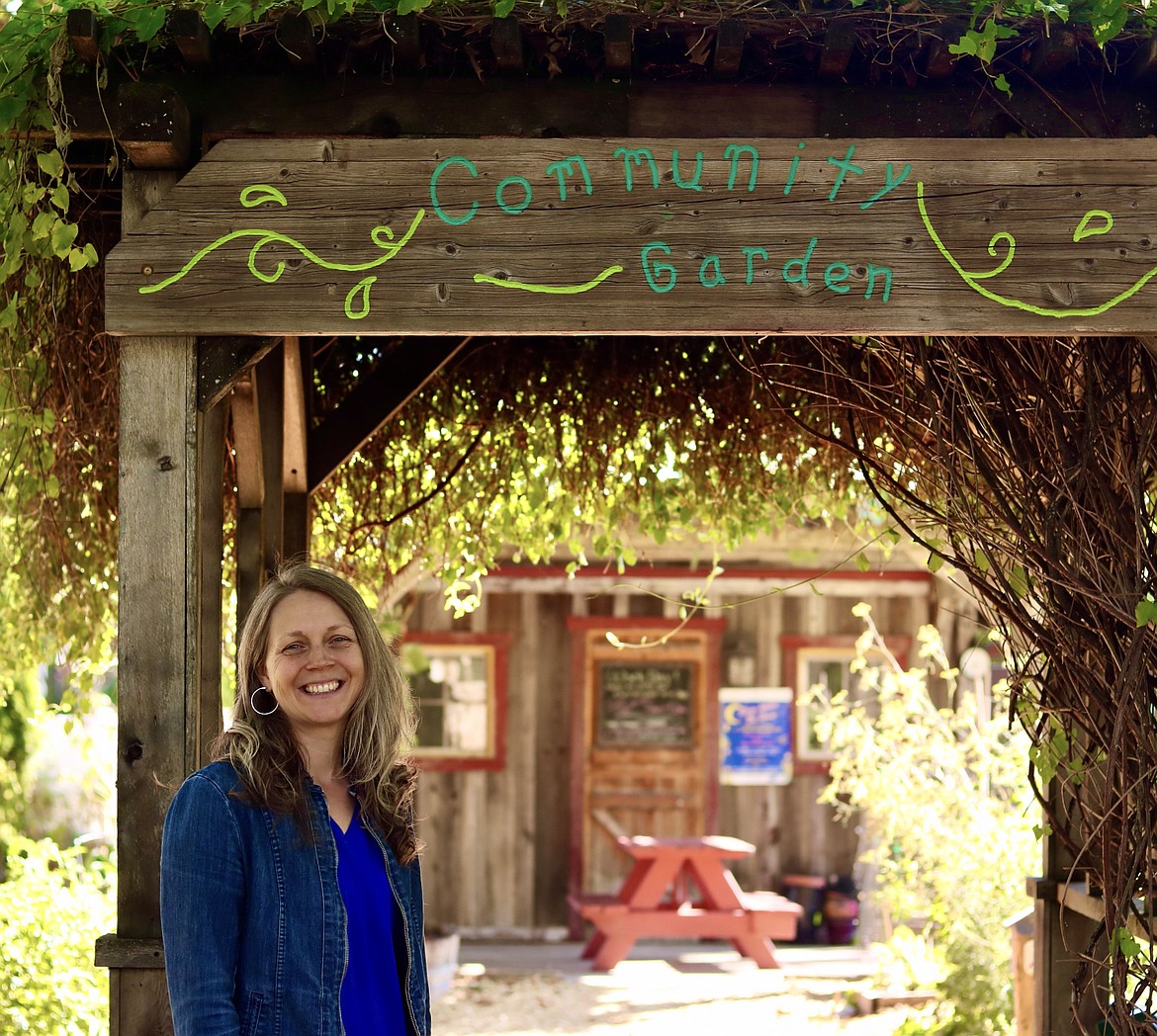 Sherilyn Long, president of Shared Harvest Community Garden, has volunteered for the community garden for five years. The garden board is hosting a fundraising dinner in the garden on Sept. 11 from 6 to 9 p.m. Tickets are $40. HANNAH NEFF/Press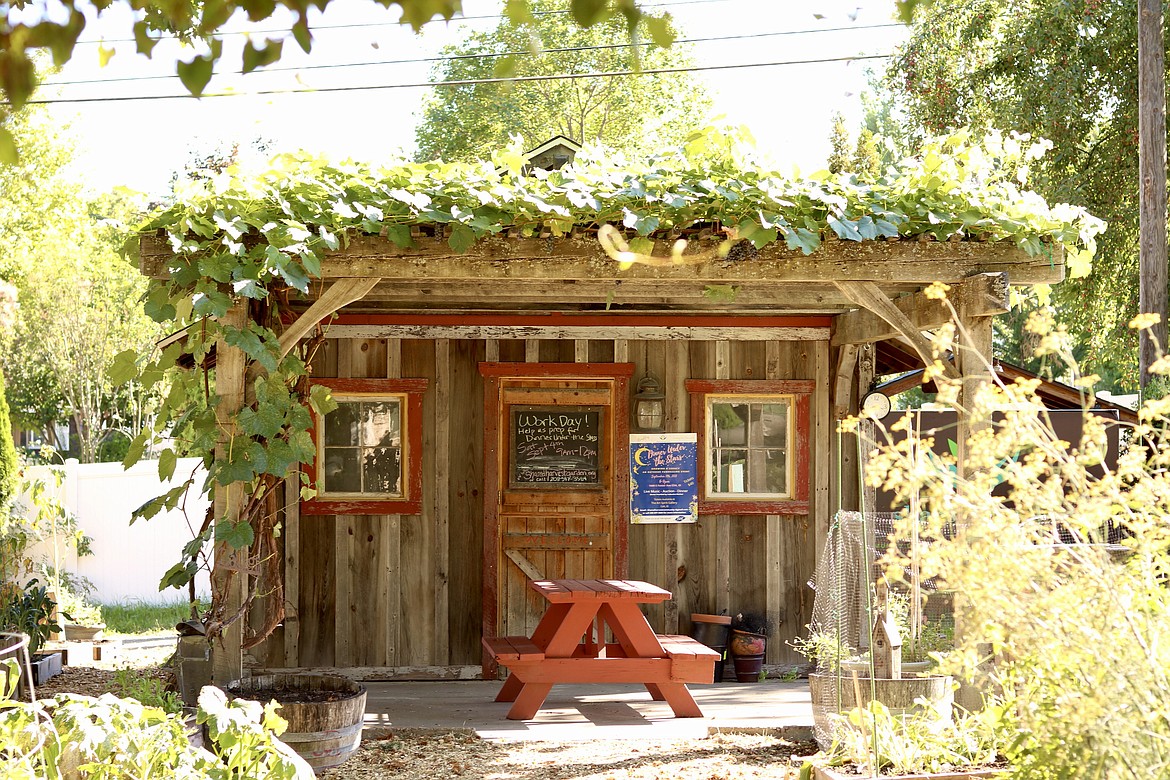 Shared Harvest Community Garden is hosting a fundraising dinner on Sept. 11 from 6 to 9 p.m. in the garden on 10th Street and Foster Avenue. Tickets are $40 and funds will go toward general operation costs. There will be live jazz music, an auction and paddle raise. HANNAH NEFF/Press
Shared Harvest Community Garden is a 60-plot community garden stretching over three city lots on 10th Street and Foster Avenue in Coeur d'Alene. HANNAH NEFF/Press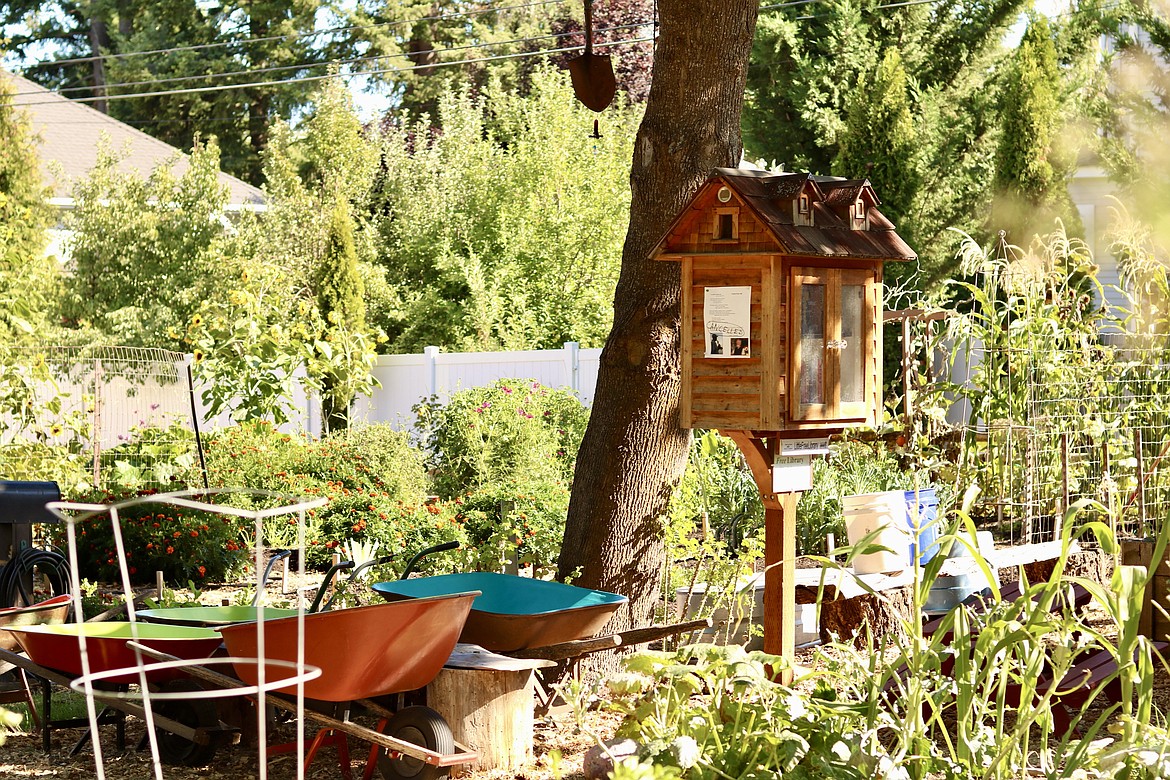 Shared Harvest Community Gardens on 10th Street and Foster Avenue in Coeur d'Alene has a book library for the community in the 60-plot garden. HANNAH NEFF/Press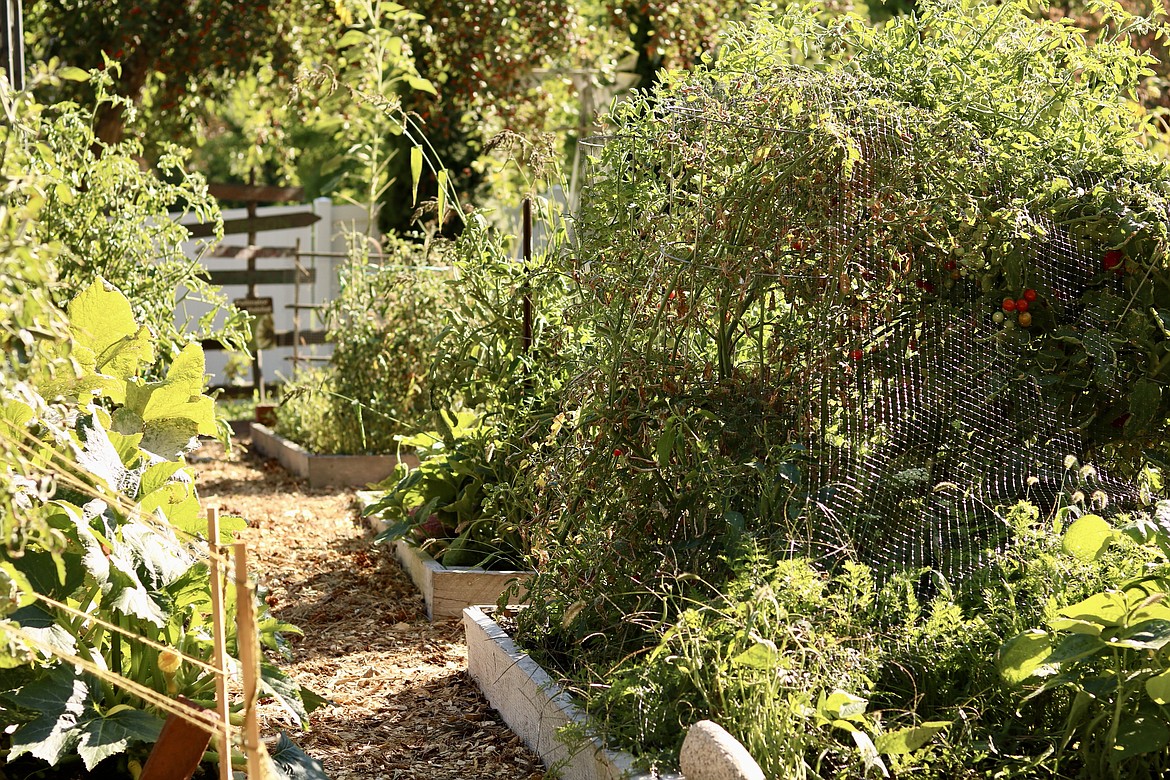 Shared Harvest Community Garden has operated over the last 13 years, donating over 59,000 pounds of food to local food assistance programs and families in need. HANNAH NEFF/Press
Previous
Next
by
HANNAH NEFF/Press
|
September 8, 2021 1:00 AM
COEUR d'ALENE - With 13 years and over 59,000 pounds of food donated to assistance programs and families in need, a 60-plot community garden stretching over three city lots is certainly growing its fair share.
Shared Harvest Community Garden, a nonprofit operating under the fiscal sponsorship of Inland Northwest Community Gardens, was founded by Kim Normand on property owned by Marshall and Dolly Mend on 10th Street and Foster Avenue in Coeur d'Alene.
"We're really excited to have the garden here," said Sherilyn Long, president of the garden board. "When our world is really divisive, a community garden is a great place to be because you have people becoming friends that are from all different parts of the globe, but also all different perspectives."
This is Long's fifth year volunteering at the garden and second year as president of the 100% volunteer-run nonprofit.
"It's really fun to see people coming in, having a beer, having a dish together and being able to communicate." Long said.
"When you're shoveling manure together it's easy to set aside any differences that you have," Long added with a laugh.
Per its name Shared Harvest, the garden operates through plot rentals for $25 a season, and owners are asked to donate half their produce. There are also 100% donation plots.
Long said the garden is in need of a new shed, compost pile, scale and maintenance work. She said donations are always appreciated, as operating costs are about $15K a year.
"Donating to the garden helps with food security, and helps with mental health," Long said. "And this is different from a park because people are involved; they're engaged."
On Sept. 11, Shared Harvest Community Garden is hosting its annual Dinner Under the Stars, a fundraiser with food provided by the Collective Kitchen. There will be an auction and live jazz music.
The dinner runs from 6 to 9 p.m. in the garden under lights hung by the Hagadone Corporation, with tickets available at The Art Spirit Gallery in Coeur d'Alene for $40.
"I think people are pretty excited about this event," Long said. "It's going to be beautiful."
Ticket sales and donations will go toward general operating expenses and rainy-day funds.
Over the years, Long said, the garden has seen special needs recreation groups come to help out, as well as community members working together to help tend to plots owned by families who have gone through tragedies.
"It's a really sweet thing," Long said. "People who get involved because they want to be able to think about somebody else and giving rather than just thinking about their problems and challenges in life."
For community members who want to participate in gardening, a weeding and coffee group meets in the garden from 8 to 10 a.m. Tuesday mornings, and food collections are from 5:30 to 7:30 p.m. every other Wednesday evening with a potluck.
Long said community members who want to work in the garden should contact her at sharedharvestcommunity@gmail.com.
Recent Headlines
---