Milestone Announcements
|
September 5, 2021 1:00 AM
ANNIVERSARY
K. R. 'Dick' and Mary Goings
60th Anniversary
K. R. "Dick" and Mary Goings spent a wonderful Aug. 27, 2021, in Coeur d'Alene on their 60th wedding anniversary. Mary slept in and then they had breakfast at Le Peep's. Later, they had a sunset dinner from their favorite booth No. 16 at Beverly's Steak House. They spent part of their anniversary day watching their granddaughter, Mackenzie Goings, play varsity soccer for the Lake City High School Wolves.
Dick and Mary were married in 1961 in Red Bluff, Calif., between Dick's sophomore and junior year at U. C. Berkeley. Mary had to pick the Amaryllis the morning of their wedding for their wedding bouquet. She borrowed the wedding dress and paid all of the $250 that the wedding cost from her own funds. They went camping on their honeymoon because of their finances. Mary's church pastor would not marry the couple because, "They were unevenly yoked."
During their junior year at Berkeley, they lived in a studio apartment in the old condemned Ambassador Hotel on campus that they rented for $35 per month. Since they had to move when the building was demolished, they moved to the old military barracks that were owned by the University in Albany their senior year. Now they live in a small gated community in Coeur d'Alene at the south end of 22nd Street known as Gray Stone.
The couple lived in various places in California as Dick promoted through the ranks for CALFIRE from the time he was 16 until he retired at the age of 67 as the Humboldt-Del Norte Unit Chief. Mary was a stay-at-home mom who raised four children. After retirement, the couple moved to Coeur d'Alene in 2013 to be near their kids, Bill Goings and his wife Dr. Ronda Westcott who, with their partners, moved to Coeur d'Alene 20 years ago to start Lakeside Pediatrics. Their two granddaughters play soccer and volleyball. Mackenzie plays varsity soccer for the Lake City Wolves and Paisley plays varsity volleyball for Coeur d'Alene High School Vikings.
Some of the Goings family still lives in California. Their daughter, who is an operating room nurse, is married to a hospital dentist. Their other daughter is retired and married to a manager for security firm, Johnson Controls. Because of the direct Southwest flight between Spokane and Sacramento they and their families are able to visit often.
MILESTONE BIRTHDAY
Harold Kiel
98th Birthday
Harold Kiel is celebrating his 98th birthday today, Sept. 5, 2021.
He was Grand Marshall for the Coeur d'Alene Veterans Day Parade in 2015. He is a World War II veteran — local author, Mike Kincaid wrote a book about Harold's World War II experiences from his Navy diaries called "One Came Home."
Born in 1923 in St. Paul, Minn., he owned and operated Kiels' in Sacramento, Calif. — a floral crafts and supply for many years! One of the first in the area to offer in-house demonstration(s) and classes for crafts and floral arranging.
He married and had two children — Anita and Eric. Has two grandchildren, Travis and Bradley; and two great-grandchildren, Olivia and Brayden.
• • •
Submit your milestones to hmain@cdapress.com or in person at the Coeur d'Alene Press, 215 Second St., Coeur d'Alene, ID 83814.
Listings include:
• Wedding anniversaries for couples married 25 years and every fifth year thereafter (2 photos accepted)
• Engagement announcements (1 photo accepted)
• Wedding announcements (1 photo accepted)
• Births (1 photo accepted)
• Milestone birthdays at age 70 and every fifth year thereafter or every year after age 90 (1 photo accepted)
• Generations (1 photo accepted)
• Academic honors and higher education accomplishments (1 photo accepted)
• Military announcements (1 photo accepted) Deadline is 3 p.m. Tuesdays.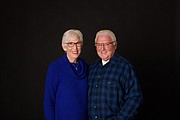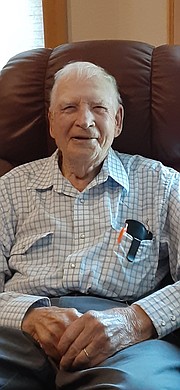 ---