BUSINESS BITS: So you want to be a rock 'n' roll star?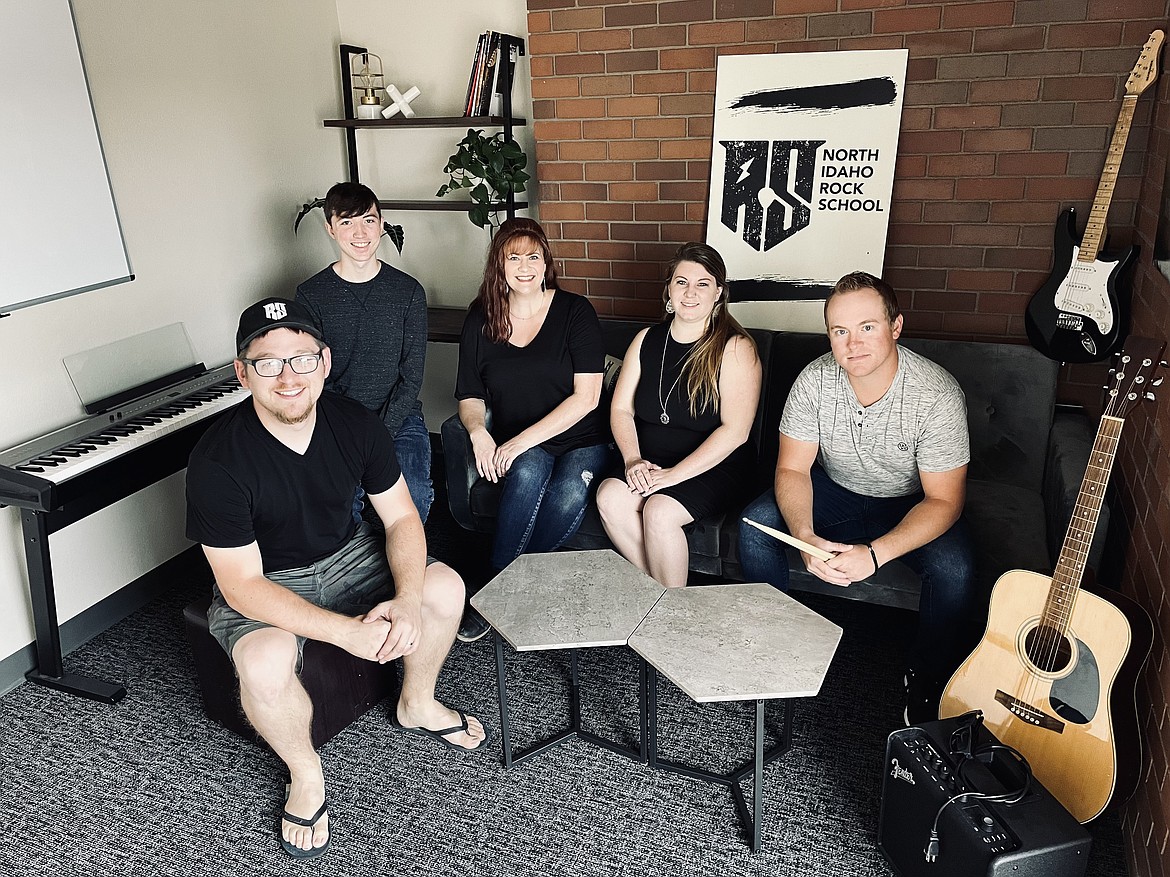 Courtesy photo The North Idaho Rock School crew includes Jacob Burrows, Elijah Skurupey, Monica Thomas, Noby Williams and Nick Halpin. The business has moved from Post Falls to 213 W. Appleway (Suite 10) in Coeur d'Alene.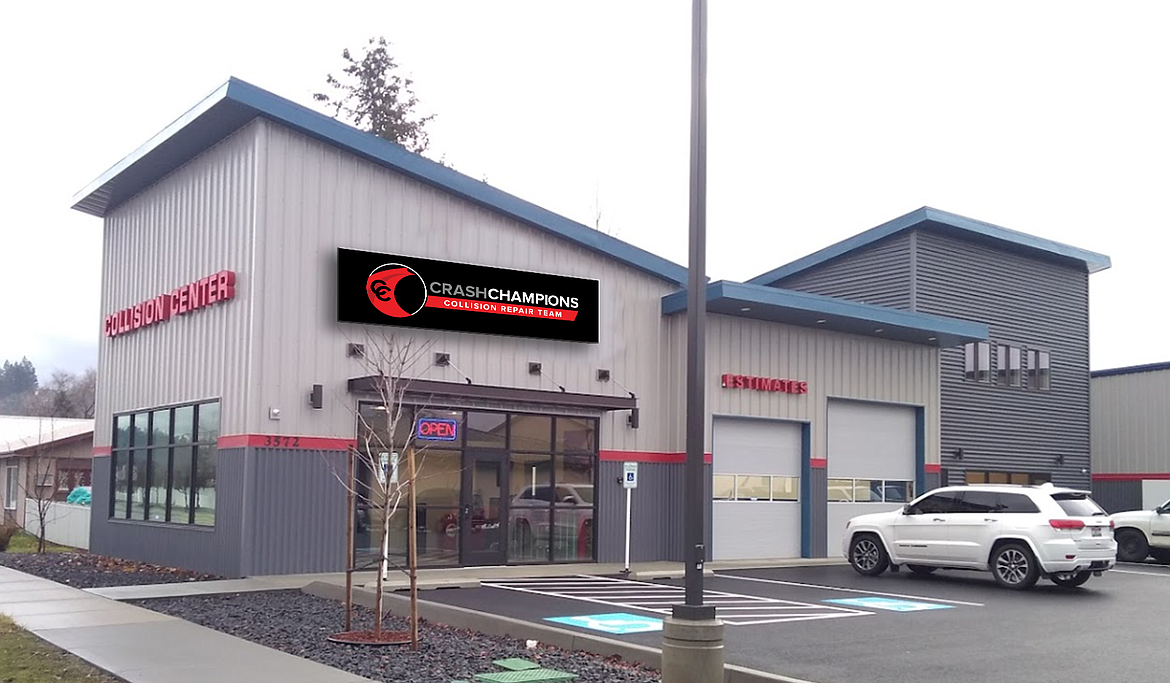 Courtesy photo Crash Champions Collision Repair has purchased the Coachman Auto Body places in Coeur d'Alene and Post Falls.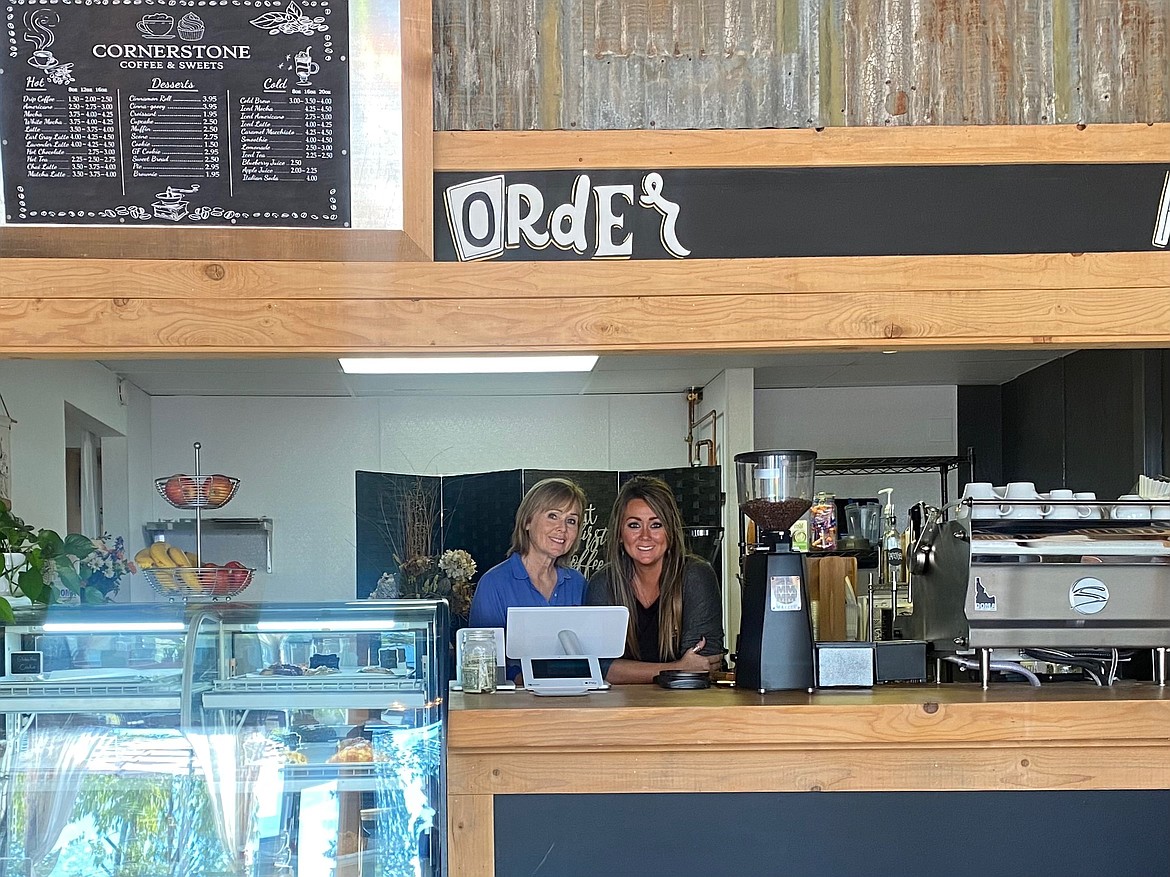 Courtesy photo Co-owners Julie and Ashley Wiinikka post at Cornerstone Coffee & Sweets, which has opened at 814 N. Fourth St. in Coeur d'Alene.
Previous
Next
by
NILS ROSDAHL/Business Bits
|
September 5, 2021 1:07 AM
Teaching private lessons and offering classes, North Idaho Rock School has moved from Post Falls to 213 W. Appleway (Suite 10).
Instructors give private lessons in guitar, drums, piano, voice and more and offer classes in modern band and other options. Mentors give students memorable opportunities to perform in the community and raise money for charities.
Office hours are noon to 5 p.m., with lessons 10 a.m. to 8 p.m. weekdays. Jacob Burrows started with guitar lessons in Post Falls in 2014 and added other instructors.
Phone 208-661-1784. Check www.northidahorockschool.com.
Cornerstone Coffee
opens on 4th Street
Offering coffees and desserts, Cornerstone Coffee & Sweets has opened at 814 N. Fourth St. (formerly White Pine Coffee Shoppe).
With coffee locally roasted by Doma Coffee, the lobby seats 18, with eight outside. Owners Kevin, Julie and Ashley Wiinikka are open 9 a.m. to 3 p.m. Tuesday through Saturday, with hours to extend.
Phone 208-930-1664. Check www.cornerstonecoffee.com.
Crash Champions buys
Coachman Auto Body
With high-quality auto-body repairs, refinish and service for all makes and models, Crash Champions Collision Repair has purchased the Coachman Auto Body places in Coeur d'Alene and Post Falls.
Services include collision repair for paintless dent, bumpers and fenders, painting and virtual estimates. Crash Champions has more than 100 locations in 13 states and started in 1999 in Illinois.
Hours are 8 a.m.to 5 p.m. weekdays at 6165 N. Sunshine St. in Coeur d'Alene (208-772-9553) and 3572 E. Mullen Ave. in Post Falls (208-772-9553). Check www.crashchampions.com.
A2Z Storage expands
Hayden facility
A fifth phase is being added to A2Z Storage at 10149 N. Ramsey Road. in Hayden.
At 25,000 square feet, it includes 8X10 to 14X36-foot units with wide driveways, large doors and units for household goods, boats, equipment and RVs with 14X44-foot units with door and heat-smoke alarms, gate access hours 6 a.m. to 11 p.m. and CCTV security.
Office hours are 9 a.m. to 5 p.m. weekdays and 10 a.m. to 2 p.m. Saturday with Chris Morse, Tom Carlson and Sharon Stamper. Owners are Ed and Terri Morse. Phone 208-772-5740. Check www.a2zstoragehayden.com.

Now the Tidbits
Renew Aesthetics & IV Hydration Bar will be at 515 Fourth St.
A Board & Brush place will be in Prairie Shopping Center.
Liveable Me will be at 9437 Government Way in Hayden.
Black Lodge Brewing will open soon on Third Street downtown.
Kokopeli Coffee will be at Poleline and Highway 41.
The Rebel Junk Shoppe at 2424 N. Fourth St. will expand to a street-side location.
Bruchi's quick service restaurant is planned for a new building north of the corner of Highway 41 and Mullan Avenue.
The new Dairy Queen at 513 W. Hayden Ave. (just west of Highway 95) will open in November.
The former Ugly Fish restaurant building will evidently be a realty building in Riverstone.
Watch for construction of Vantage Point Brewery across from Michael D's Eatery off CdA Lake Drive.
A cafe will be in the One Lakeside building downtown.
Pedego Electric Bikes and Golf Island are coming into Riverstone.
Lottie will be a children's shop in Ste. 105 (off Boise Ave.) at 849 N. Fourth St.
A Sweet Lou's restaurant and a Grease Monkey auto place will be at the Crossings in Athol.
Kaffee Meister Coffee Shop & Roastery will be at 9212 Government Way in Hayden.
Gathered Restaurant is new on Spokane Street in Post Falls.
Stogie's Cigar & Pipe Lounge is coming to Post Falls.
A Cuppa Columbian Caffe will be at 3270 W. Prairie Ave.
Several steel storage buildings will be built at 3758 W. Hanley Ave. (off Atlas Road) for Hern Ironworks.
New places coming to Silver Lake Mall include Pollen & Petal, Love Local, All Fired Up, Crime Scene Entertainment and American Heritage.
Killer Burger will be where Junior's BBQ previously was in 85 W. Prairie Shopping Center.
A Sarah Hamilton Face place will be at 2120 Northwest Blvd.
Watch for something coming into the ShopKo building ... possibly Sportsman's & Ski Haus.
A new commercial and residential building will be built at Government Way and Davidson Ave.
Watch for major changes with the Burger Bunker and Bunker Bar off Spokane Street in Post Falls.
A new building for Linden Coffee Co. is under construction at 1502 N. Third.
A new gas station-convenience store will be in the northeast corner of Atlas at Seltice.
Truck manufacturing company Kenworth plans a large building for 4374 W. Expo Parkway west of Post Falls.
A large storage complex and new corporate office for Steel Structures of America is being built off Highway 41.
The Den will be a new tavern at 761 N. Idaho St. in Post Falls.
My Nails & Spa will be off Canfield Ave.
The CdA Corner Store is adding a kitchen and tables downtown.
Takara restaurant will be downtown.
Schmidty's Burgers will be at 1524 E. Sherman.
A 120-room boutique hotel will be where the Outback Steakhouse was off Northwest Boulevard and I-90.
Coeur d'Alene Nissan will have a major addition to its building off Highway 95.
Watch for a new building at 128 W. Neider (across from Safeway).
108 North is under construction connected to the Moose Lounge downtown.
The Lake Coeur d'Alene Inn is under construction on CdA Lake Drive between Mullan Avenue and Michael D's Eatery.
Yesterday I sat in the pressbox in Seattle at the University of Washington vs. University of Montana football game. My plan was to wear a Grizzly shirt and a Husky hat.
Contact Nils Rosdahl at nrosdahl@cdapress.com.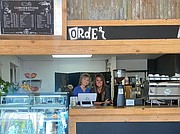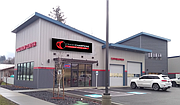 ---